USA Storm Chasing Expedition - 08 May, 2008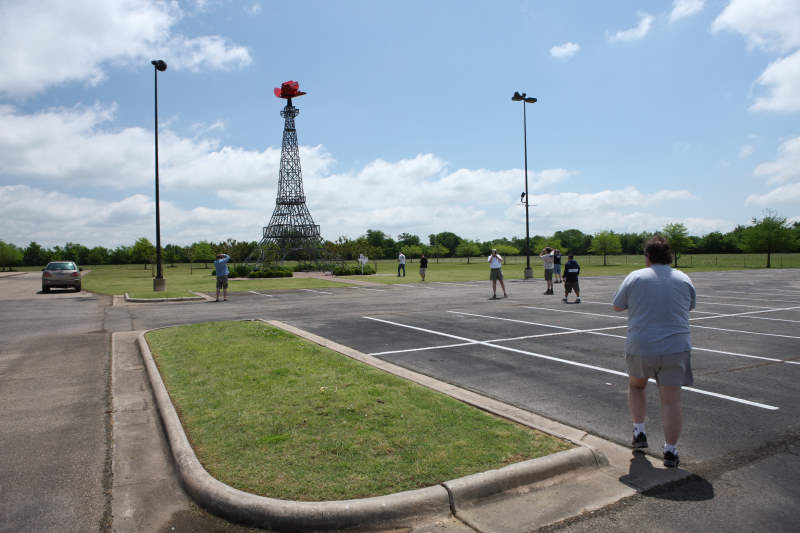 Absolutely nothing to do today but travel, so we saw the local sites.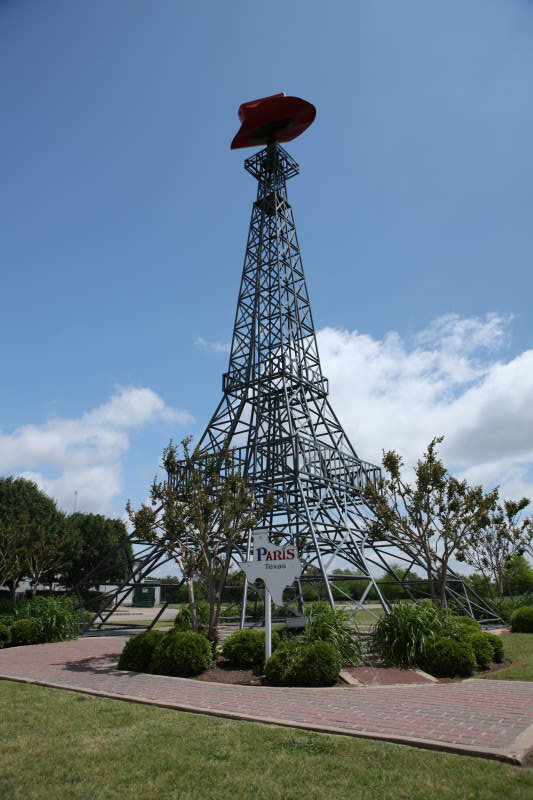 We are in Paris.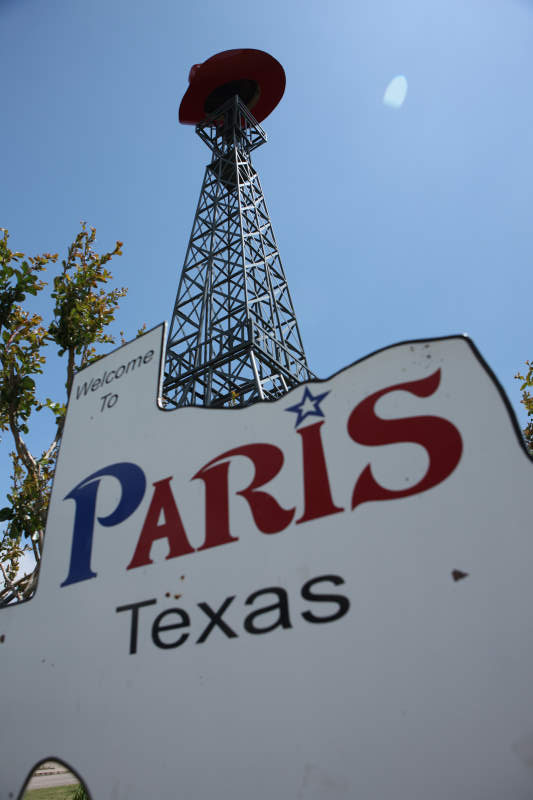 That's Paris, Texas..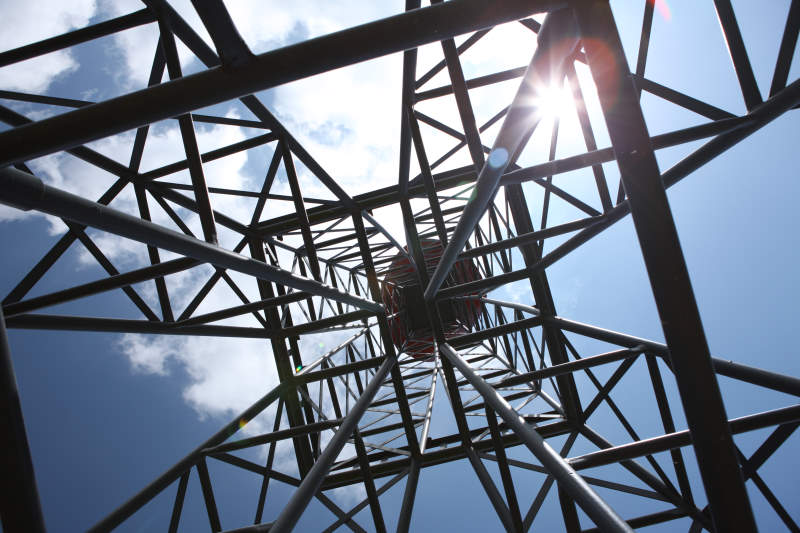 This was interesting.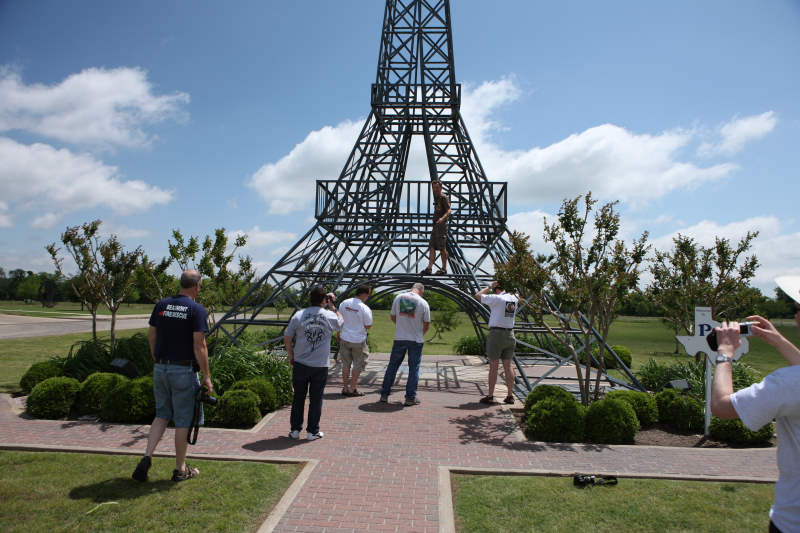 We all dared George to climb it.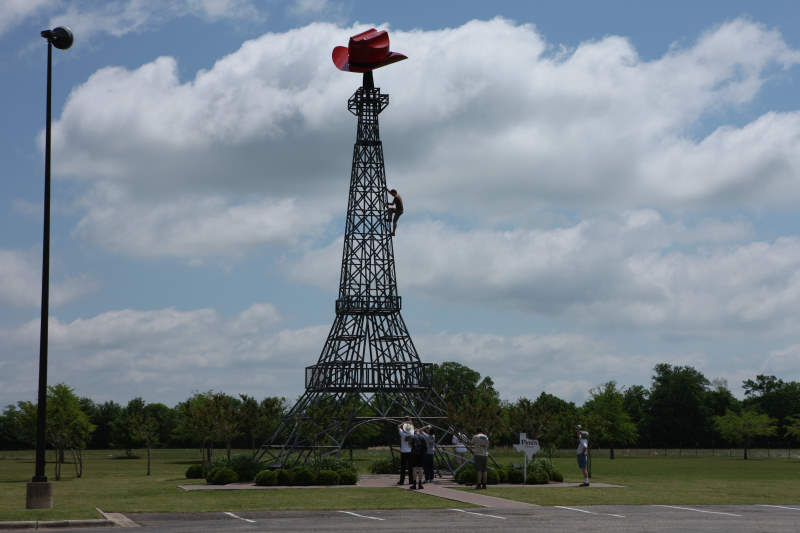 After very little contemplating, George climbed it. He climbs everything after all.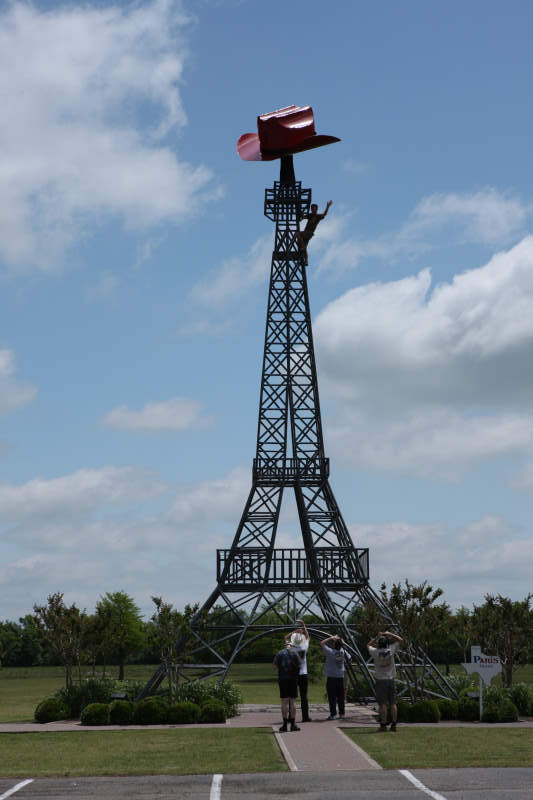 Well done George!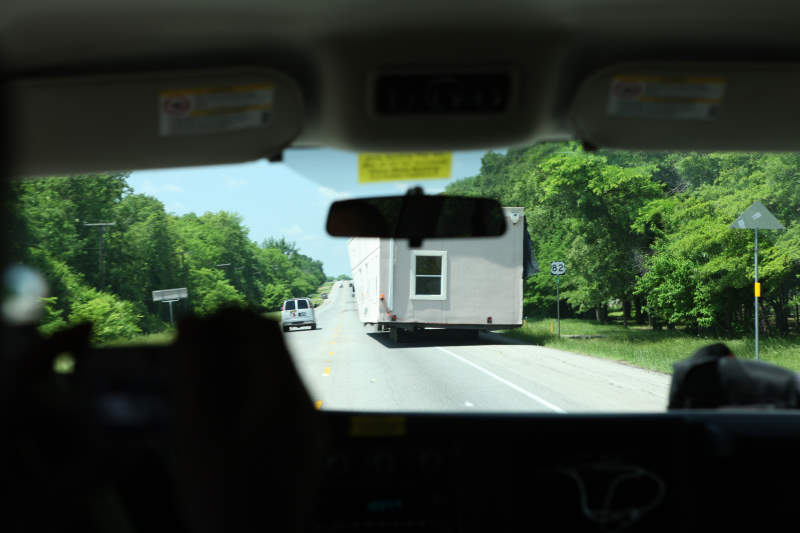 Dangerous driving ahead..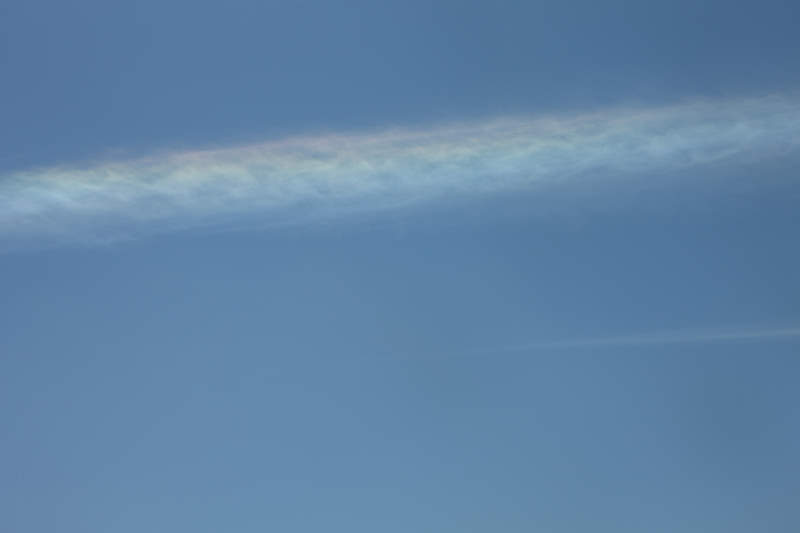 A surprise daytime rainbow.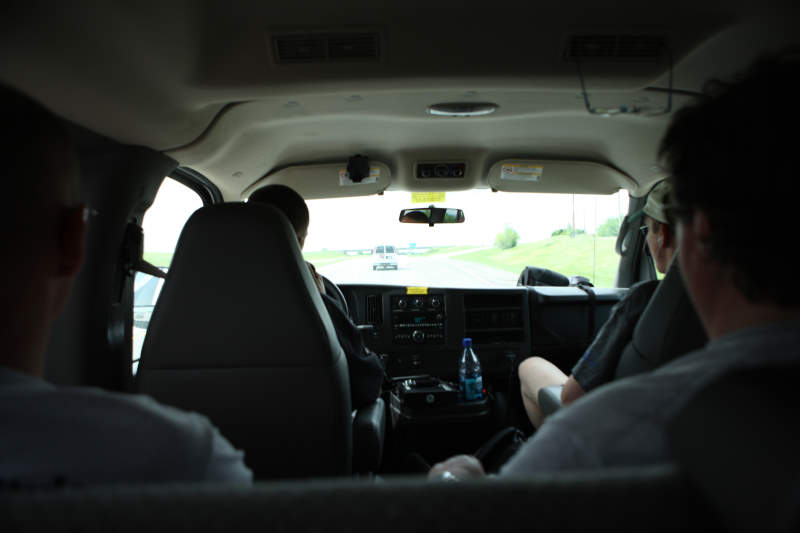 Settling in for the long ride.