USA Storm Chasing Expedition - 06 May, 2008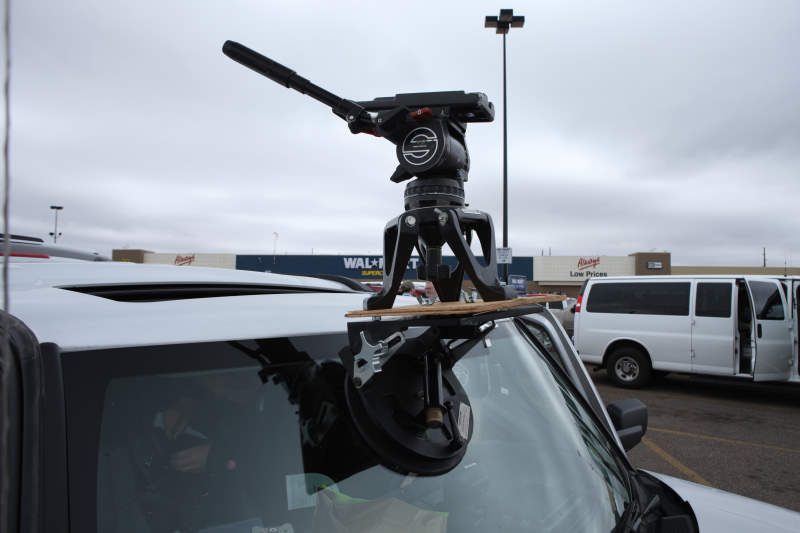 This looks interesting.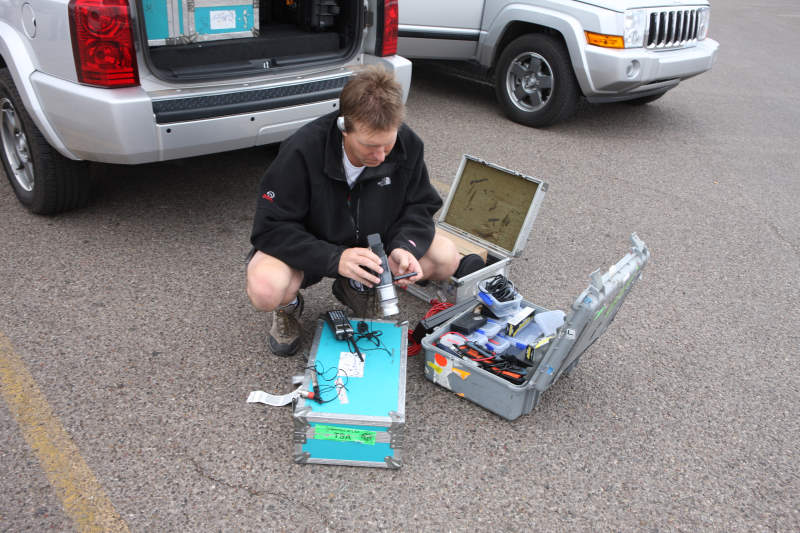 Getaway Film crew on scene doing a show..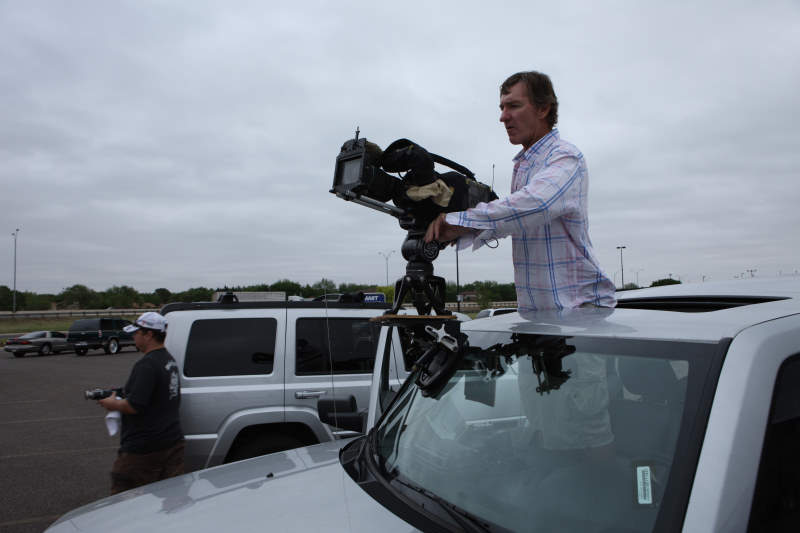 Camera crew and production team setting up.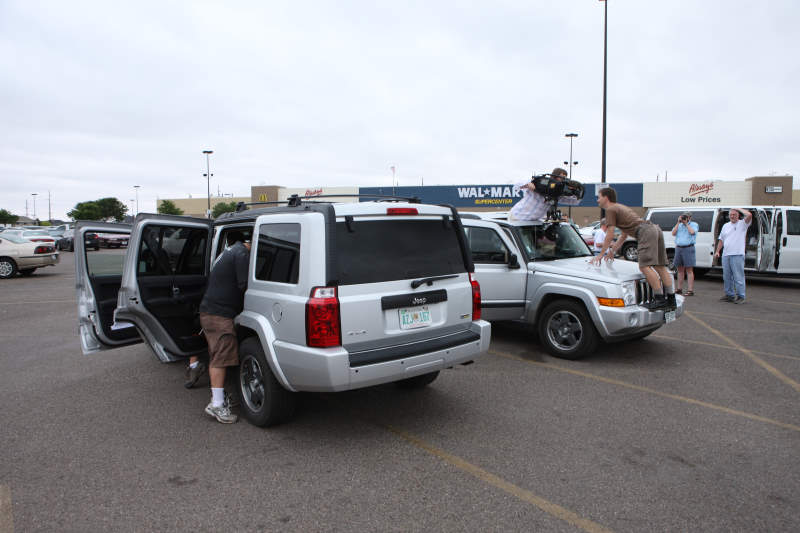 There's George playing to the camera.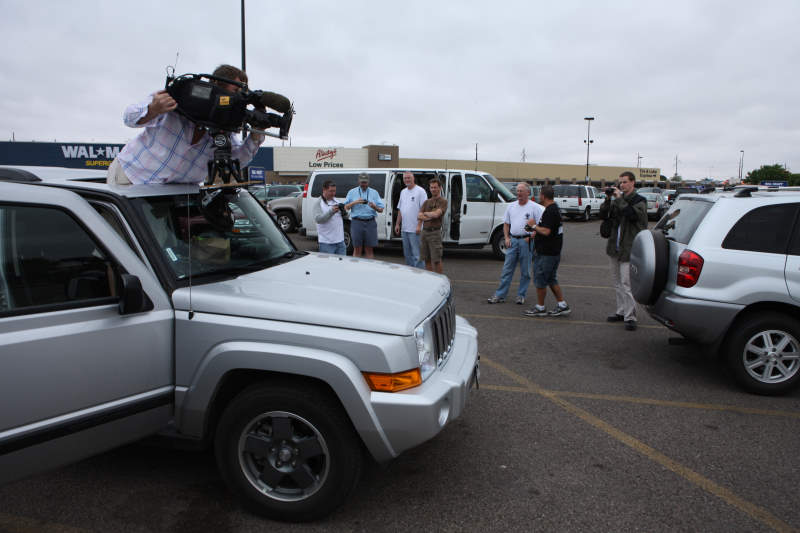 Rolling the first tape.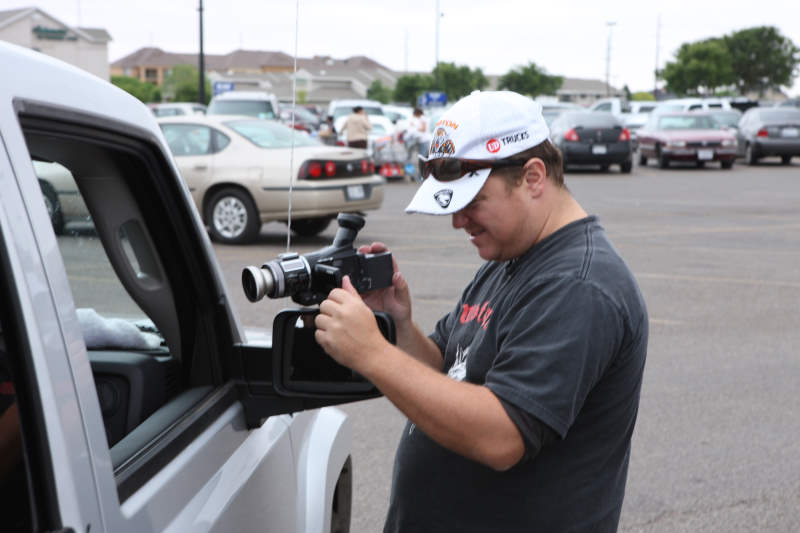 Scotty testing the cam positions.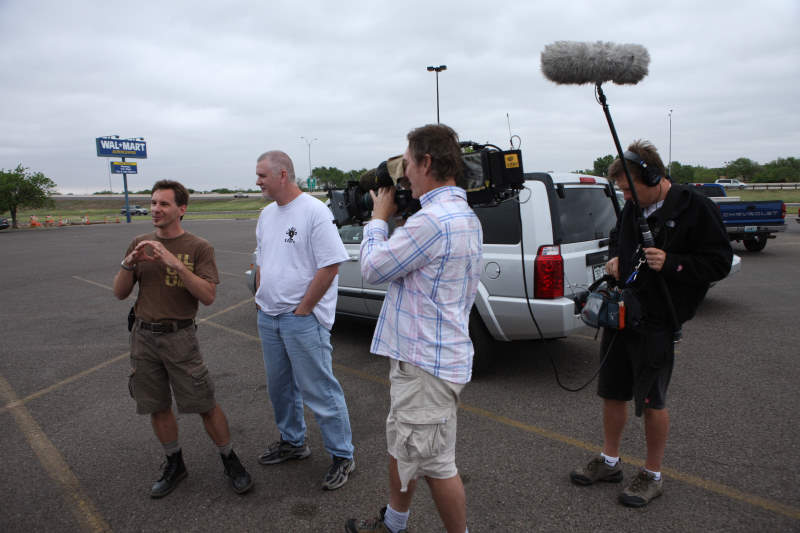 George opening with the morning briefing.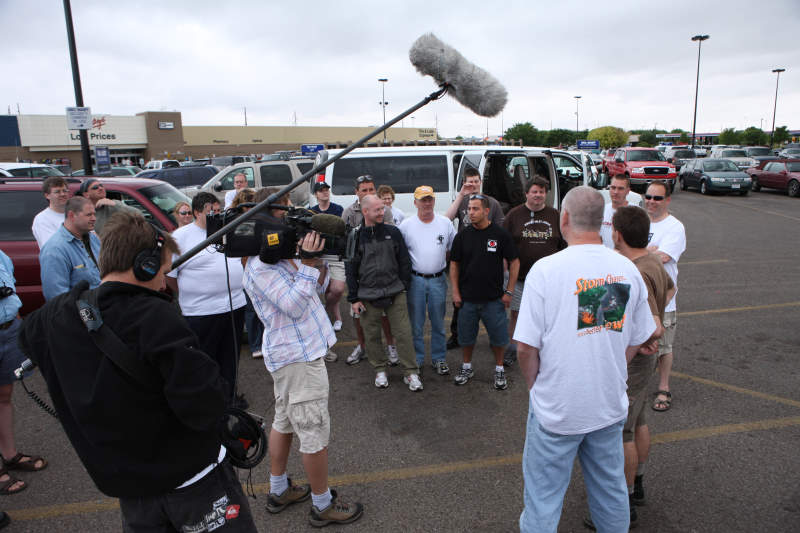 Our group looking on.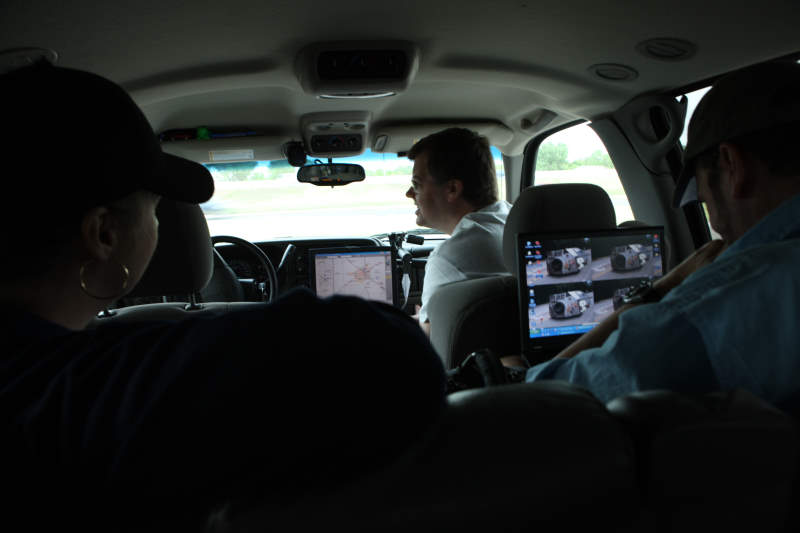 Travelling to our target location.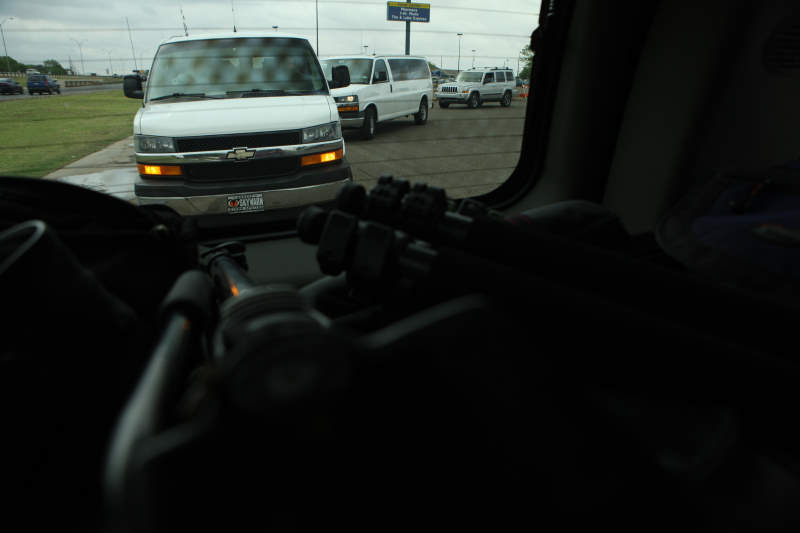 Looking back at the convoy.

Lead Car = "Beaver"
Second Car = "Gator"
Third Car = "Turtle"
Forth Car = "Kangaroo #1"
Fifth Car = "Kangaroo #2"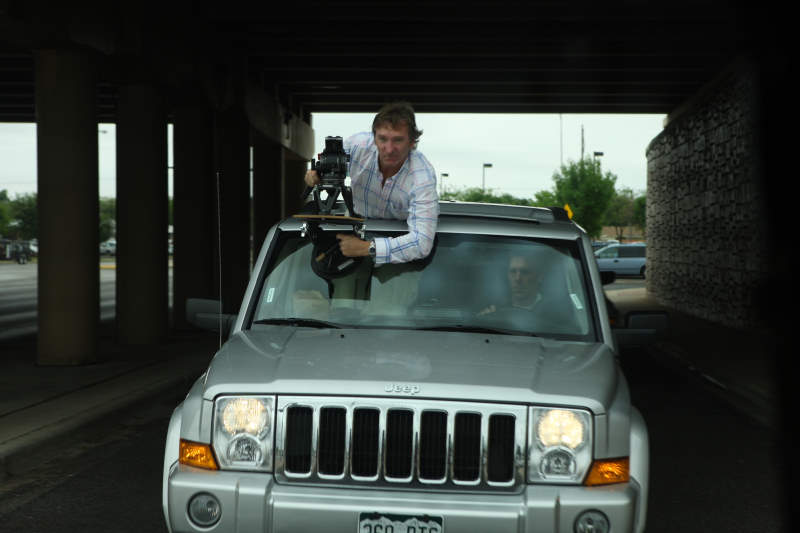 Who needs a seatbelt when you are already hanging out of the car?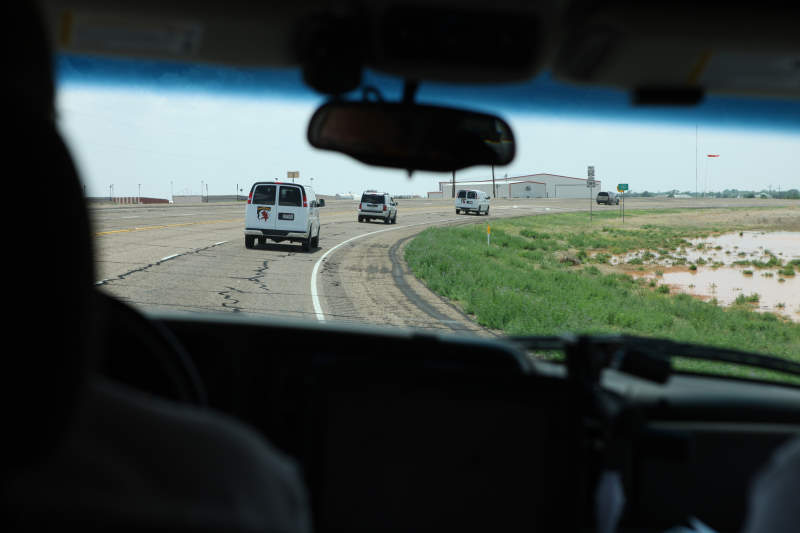 On our way to our target storm system.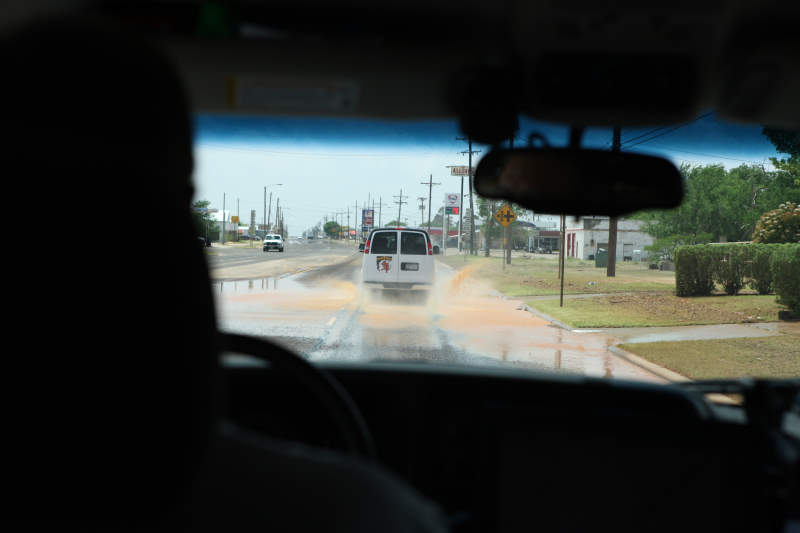 Water on the road.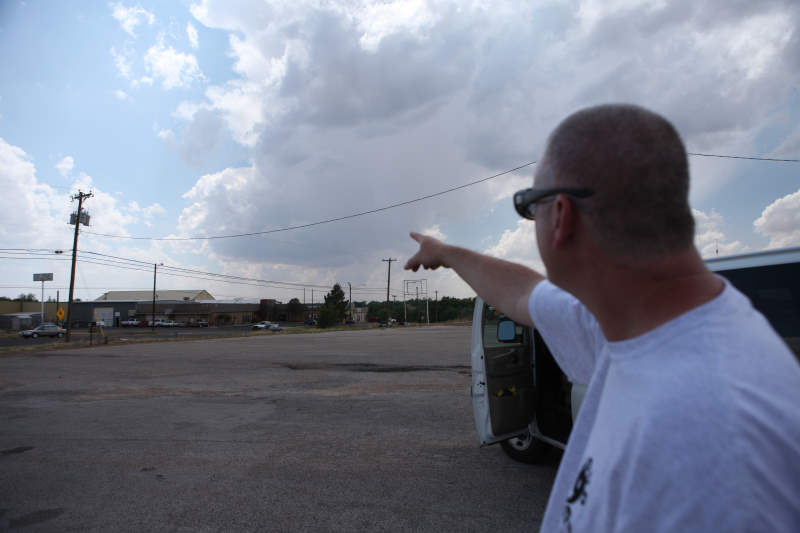 Charles pointing to the cell popping up.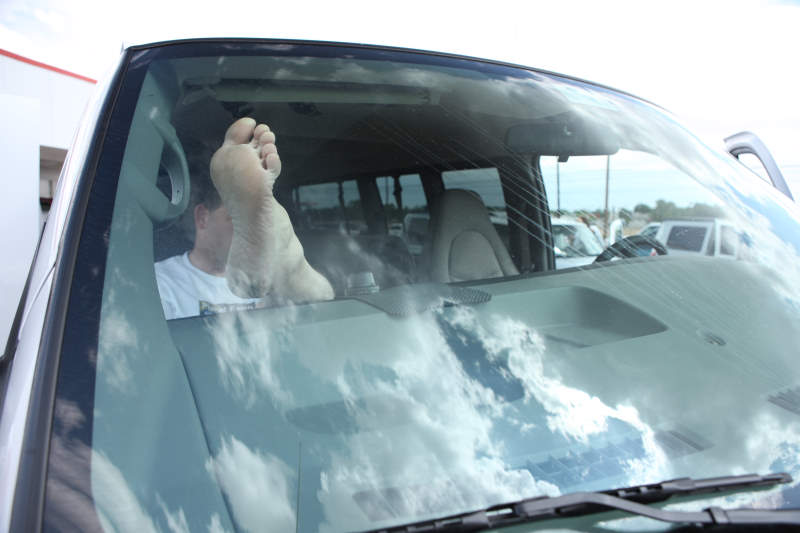 Someone looks comfortable.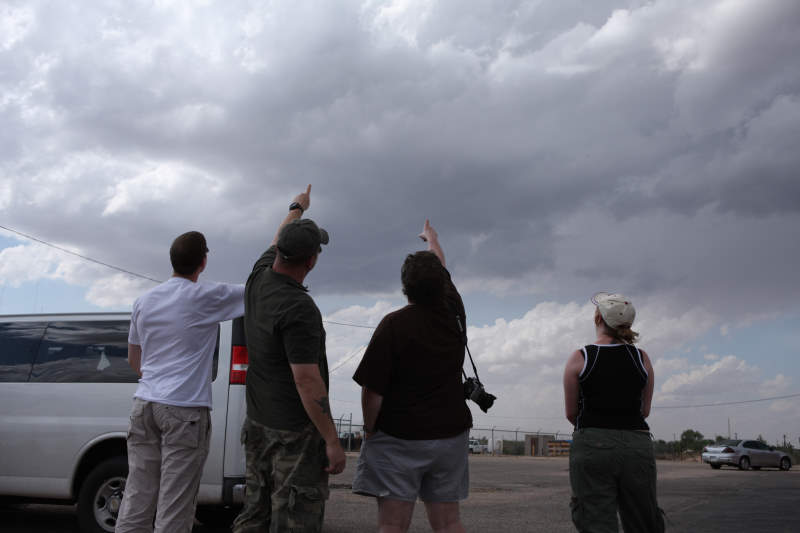 Pointing to the newly formed storm cell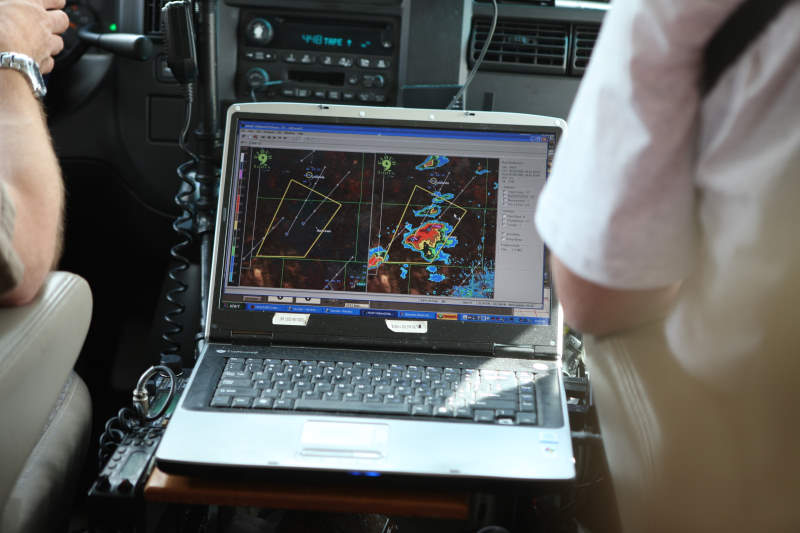 That's the storm we are after.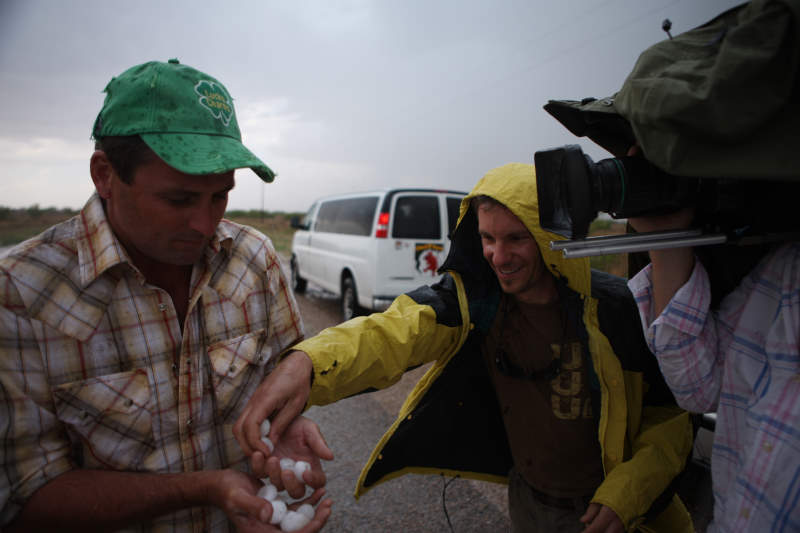 Out in the hail...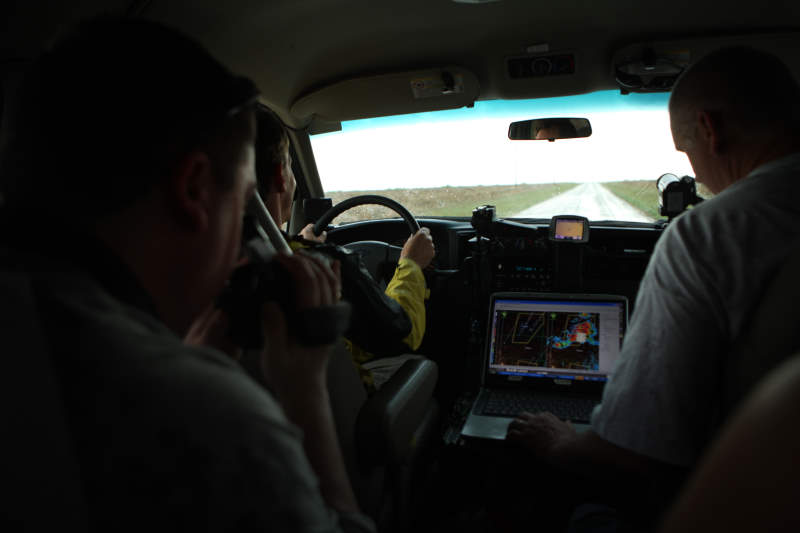 Re-positioning around the storm.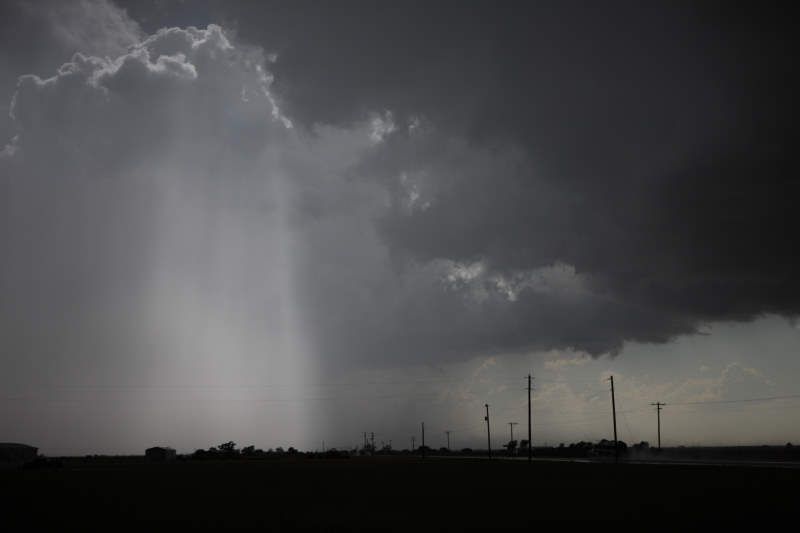 Rain shaft meets the sun.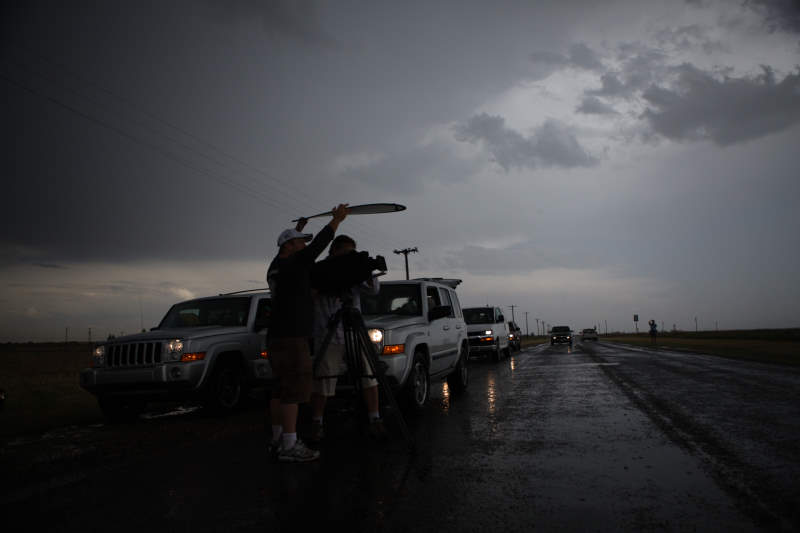 Makeshift umbrella.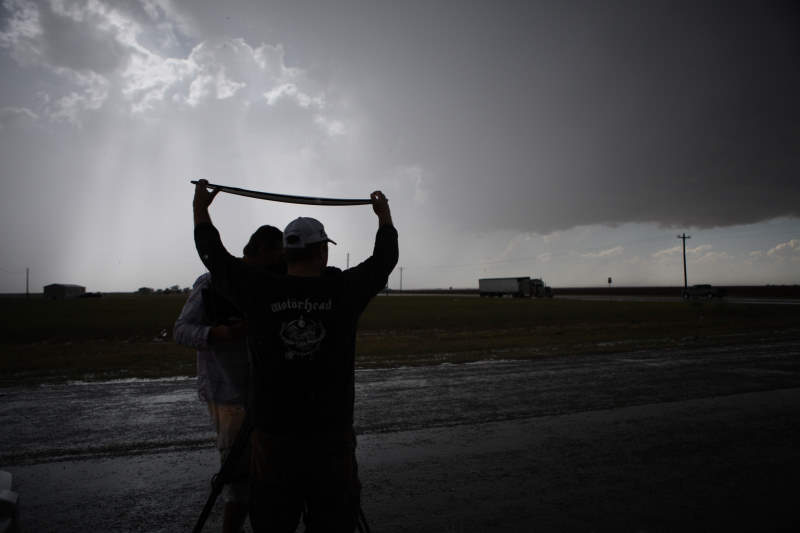 Protecting the camera gear.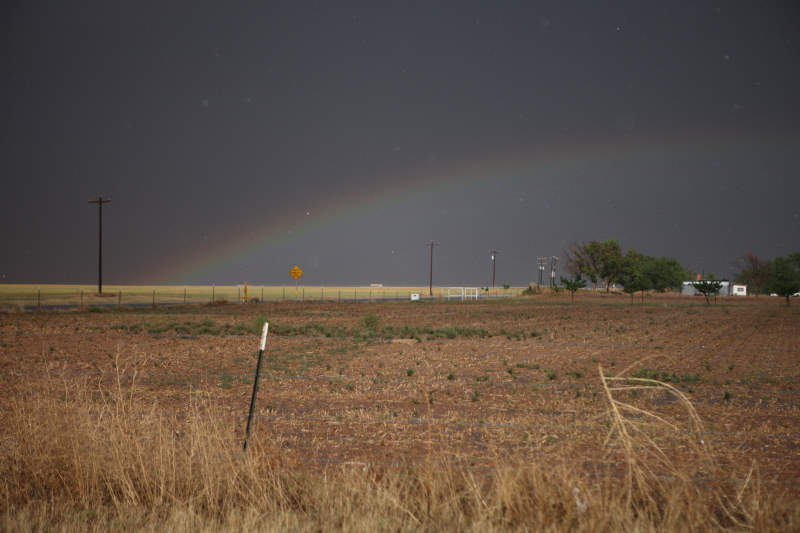 I see a rainbow.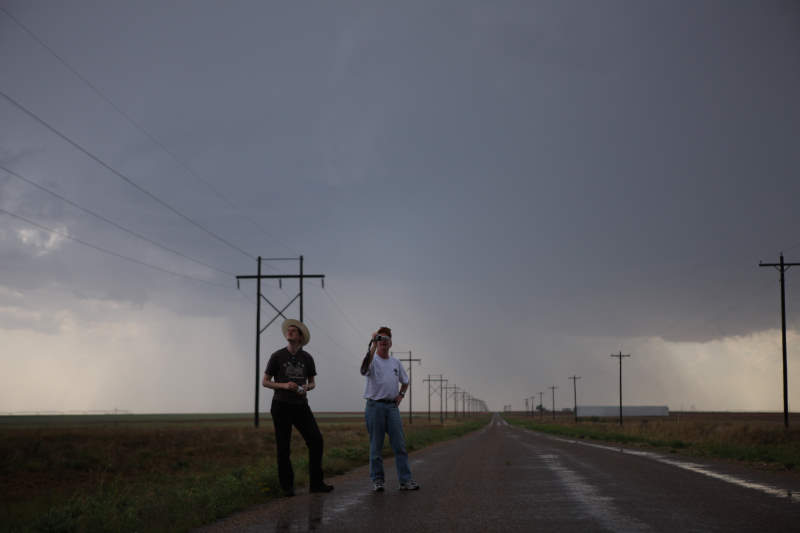 An empty road.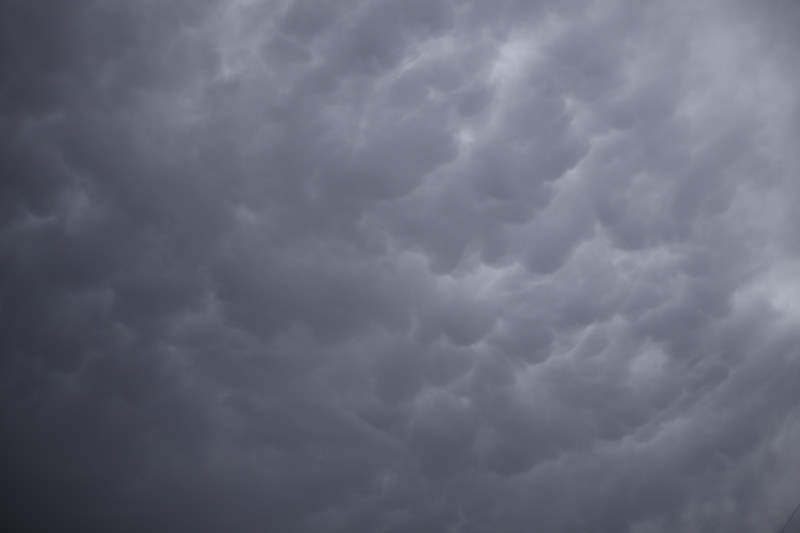 Mammatus Cloud forming.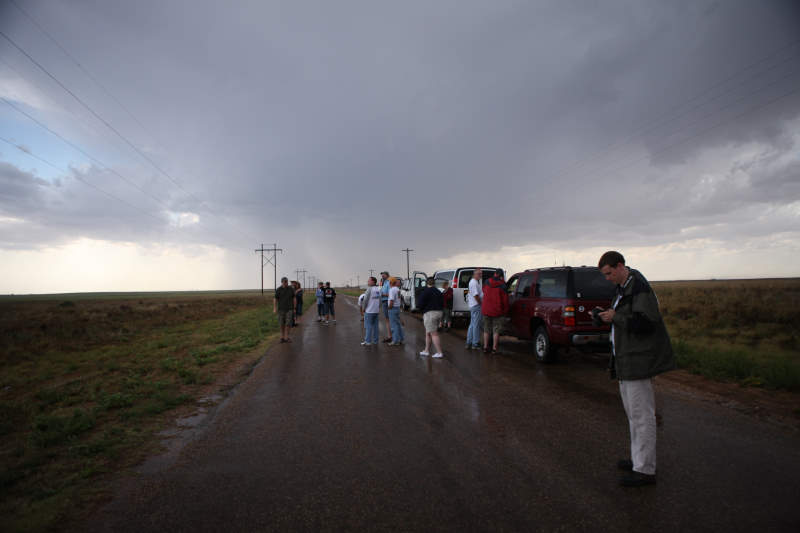 In the middle of the country on a back road.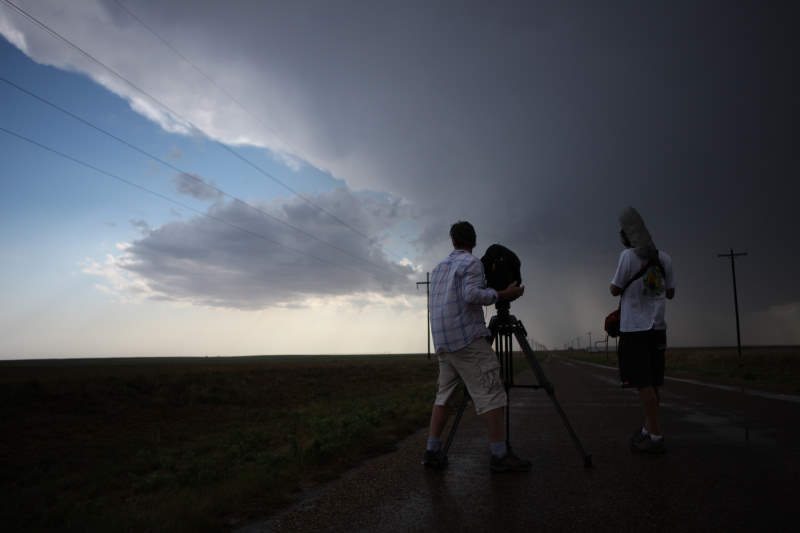 Storm approaching.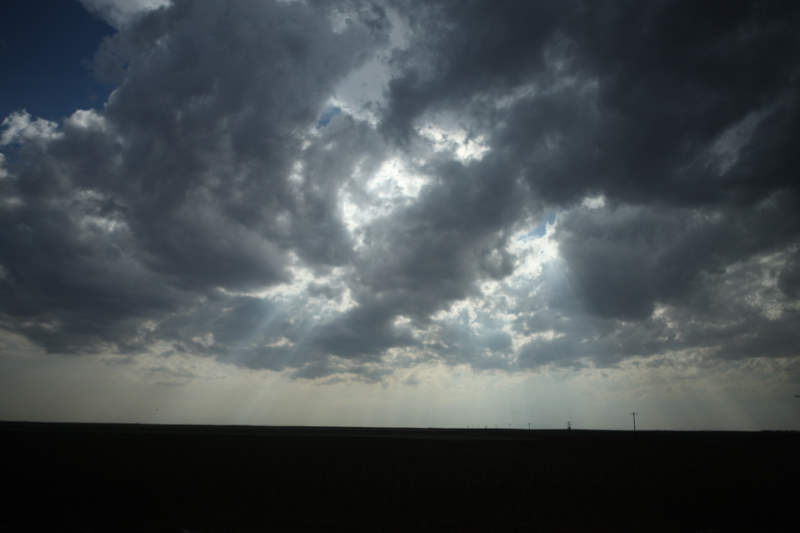 Filtered light.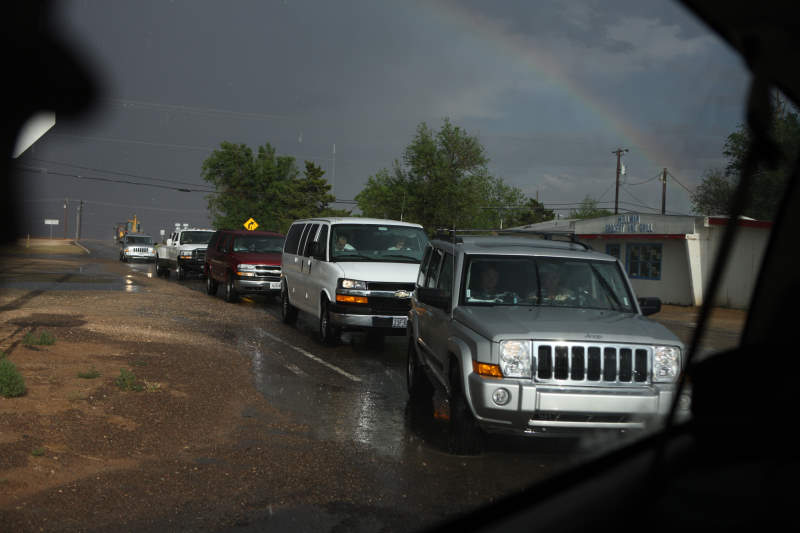 Convoy in tow.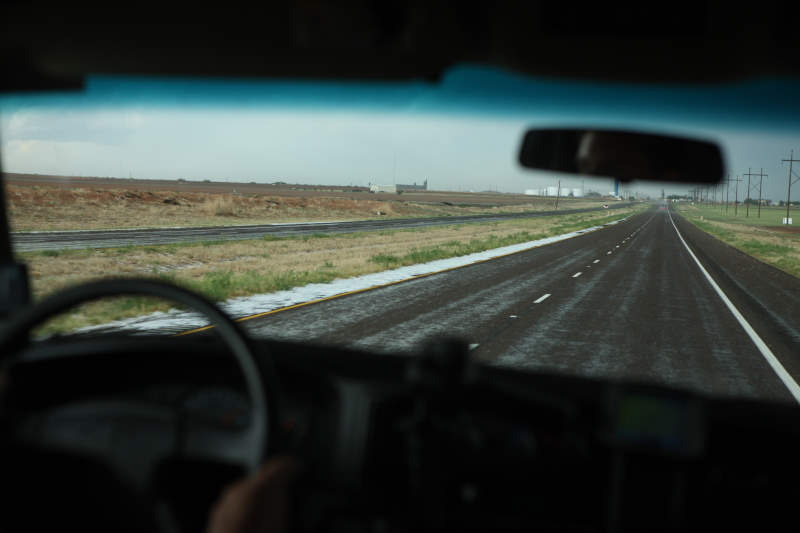 Hail on the side of the road.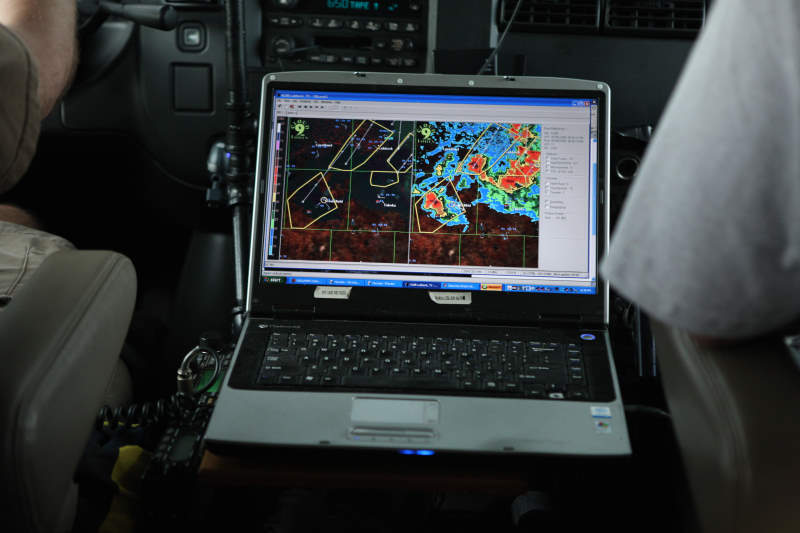 Storms developing everywhere but we need to decide which target to go for.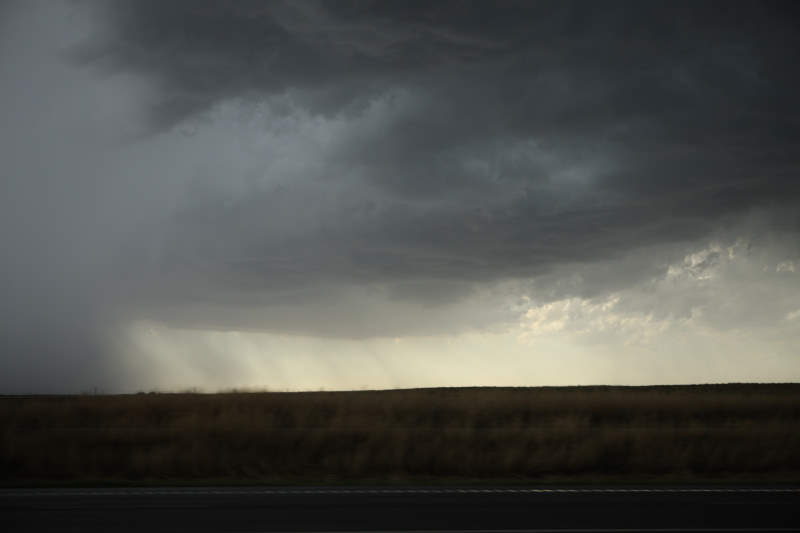 Storm is re-organising.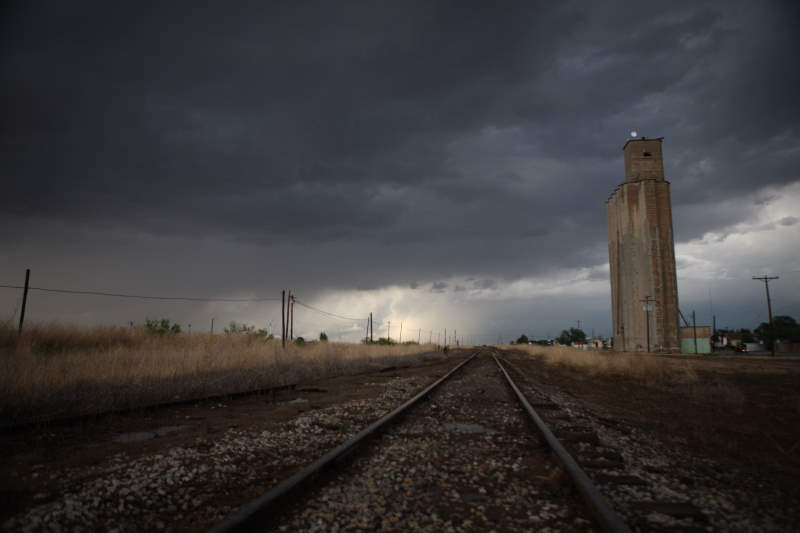 Nice perspective here.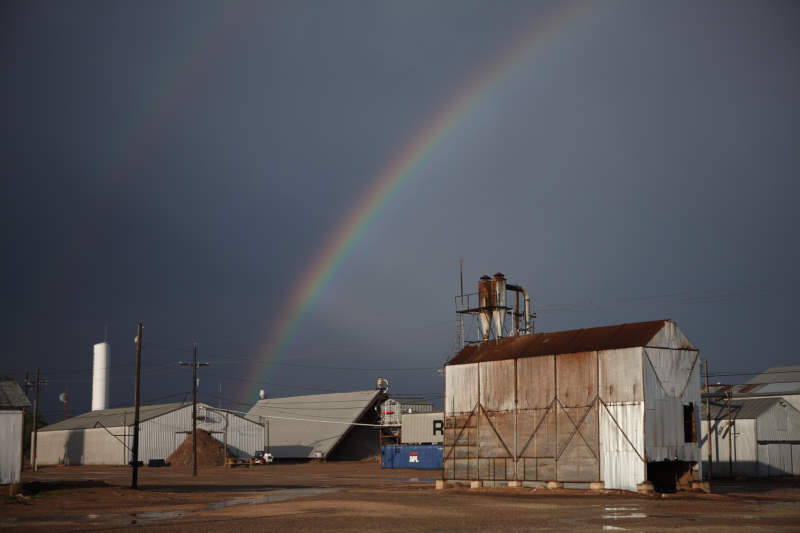 Rainbow formed behind the old industrial area.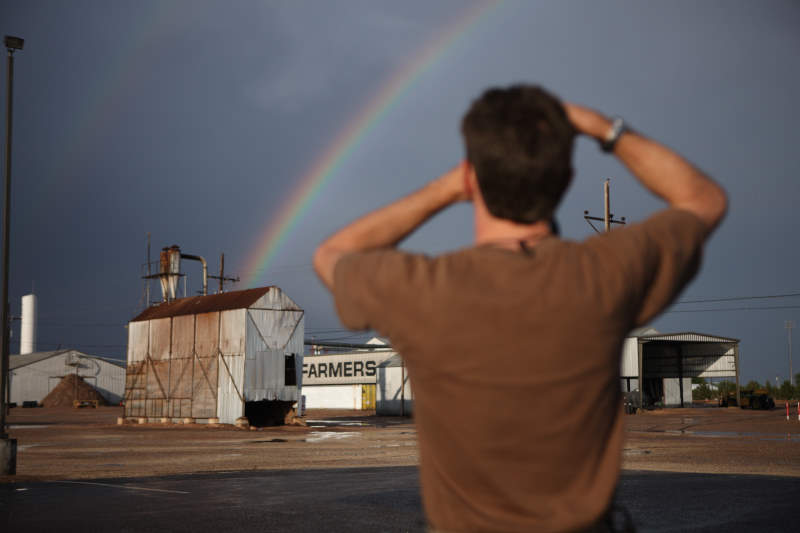 George snapping away.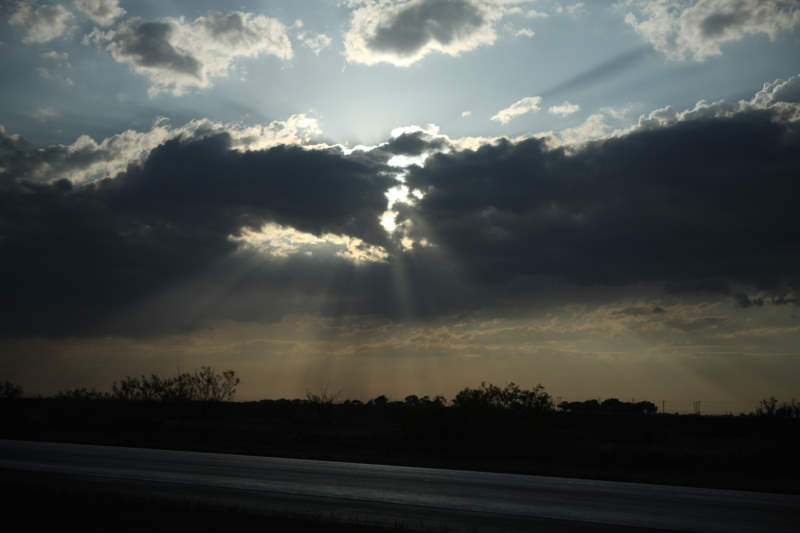 Filtered light.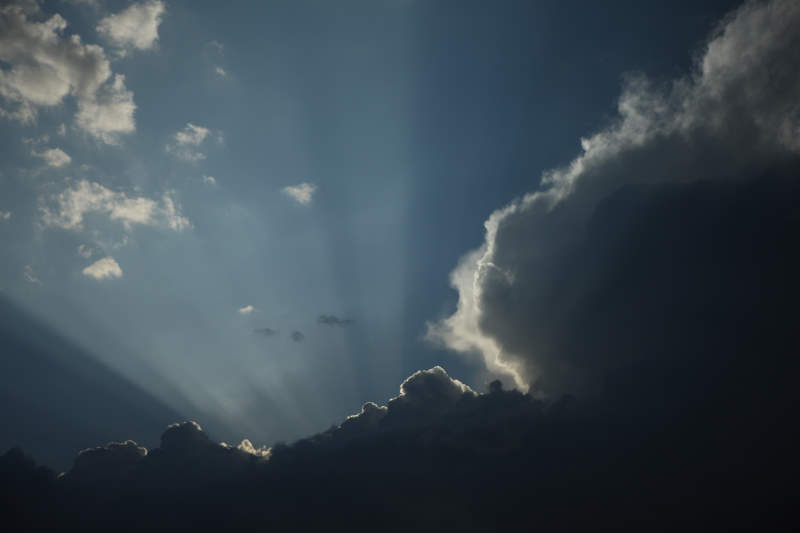 Suns rays shoot over the clouds.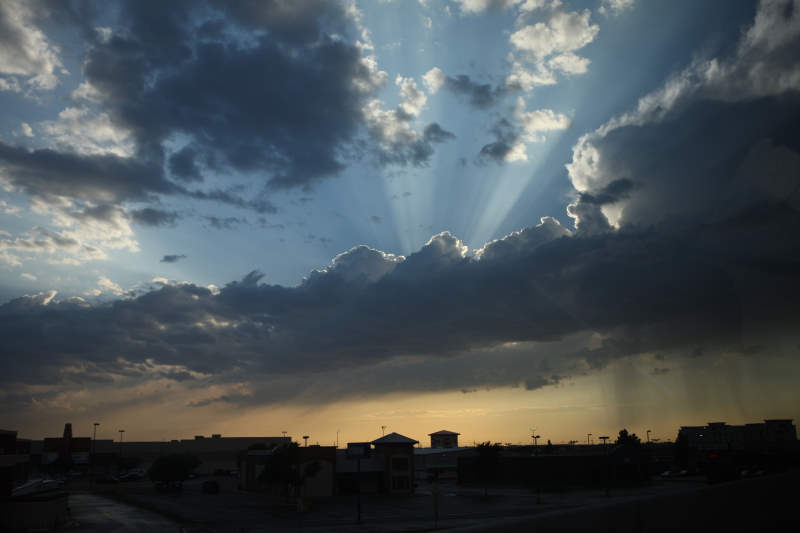 The position of the sun is a critical factor in all storm photography.