USA Storm Chasing Expedition - 04 May, 2008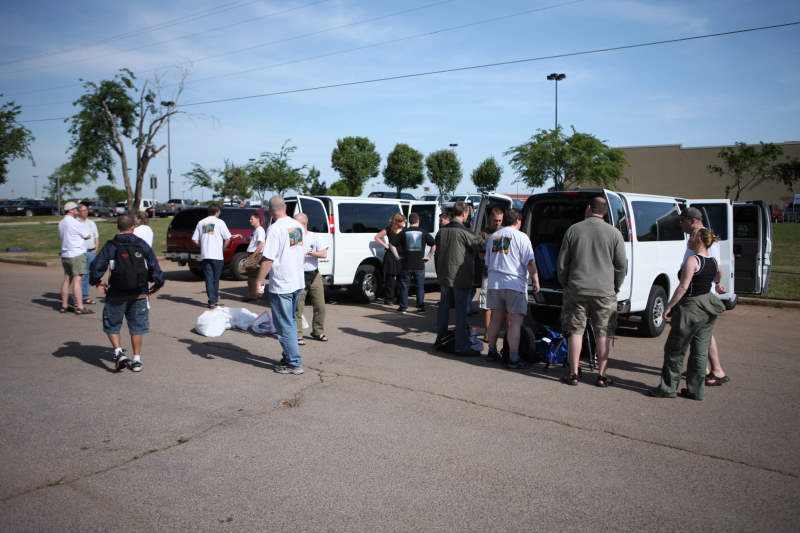 Almost packed and ready to go.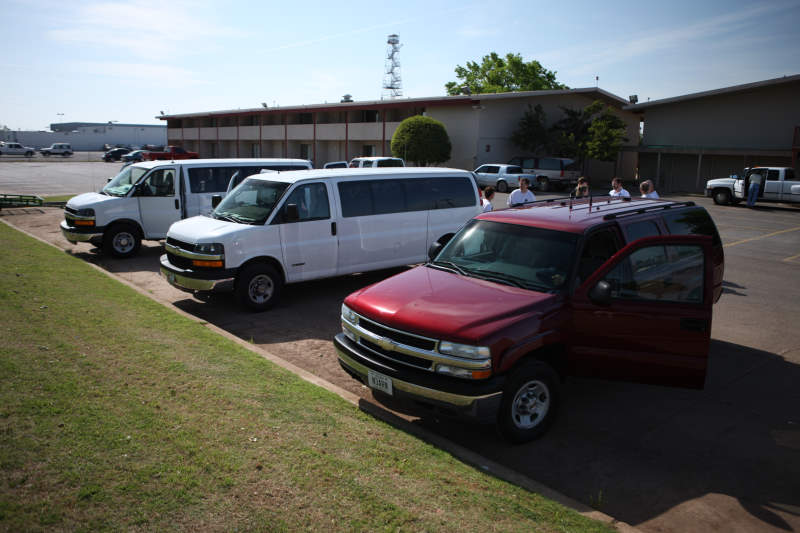 3 vehicles... with engines running.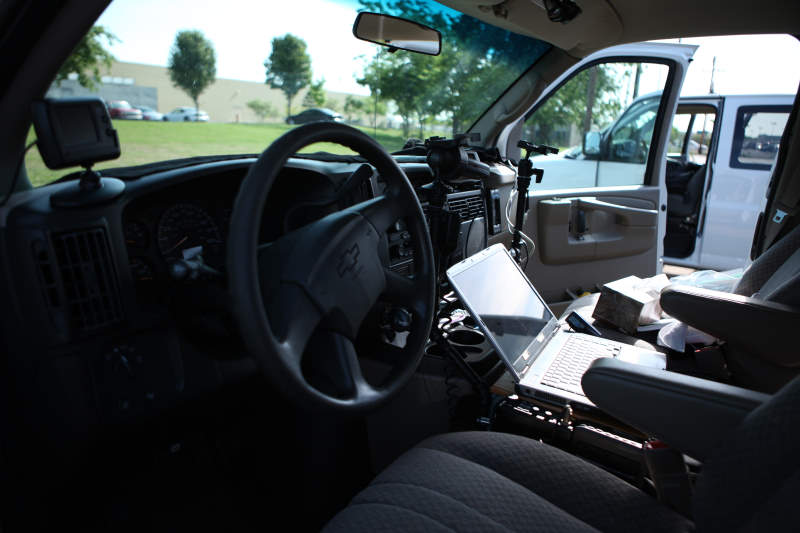 The drivers seat.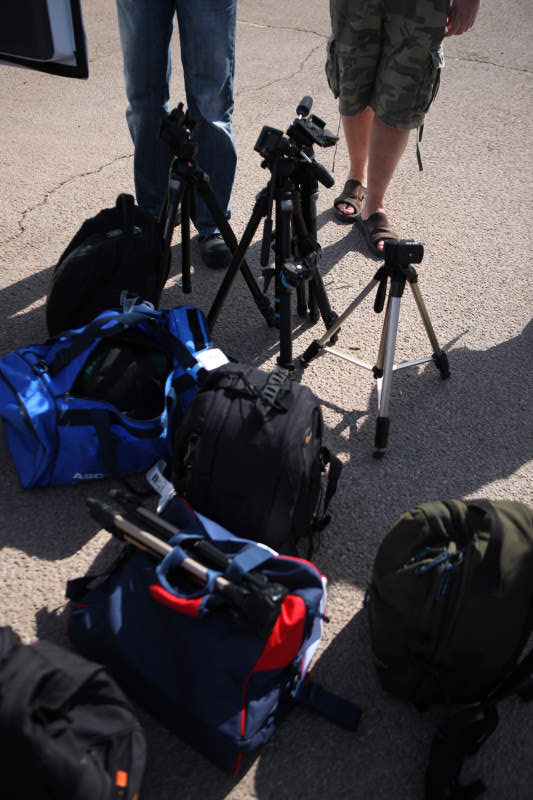 Now.. where did I leave my tripod?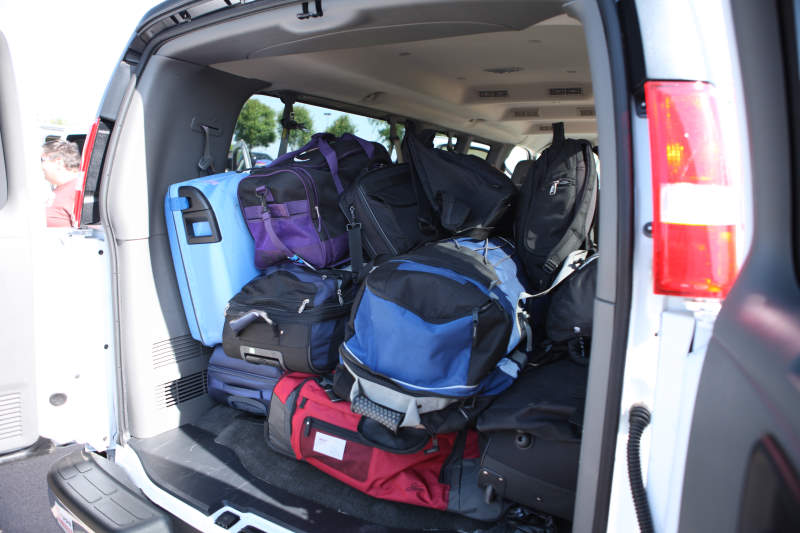 May I get to my bag please?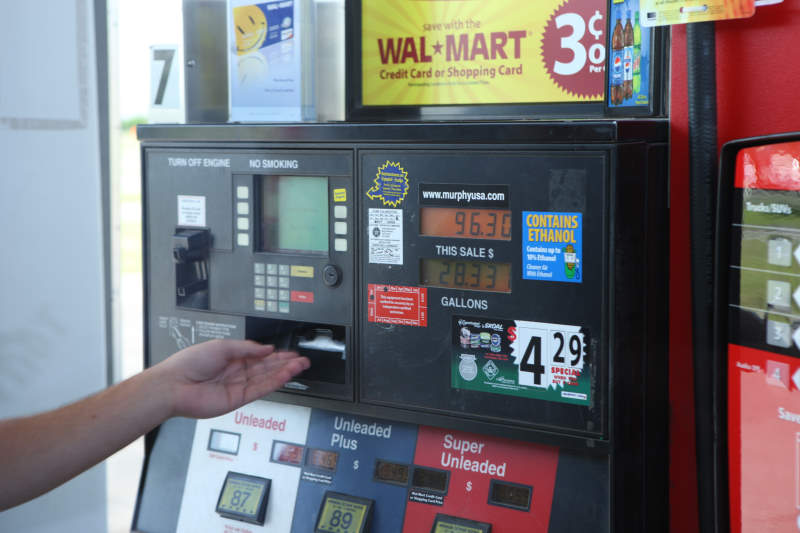 $96.00 For Fuel... (That's for only one vehicle)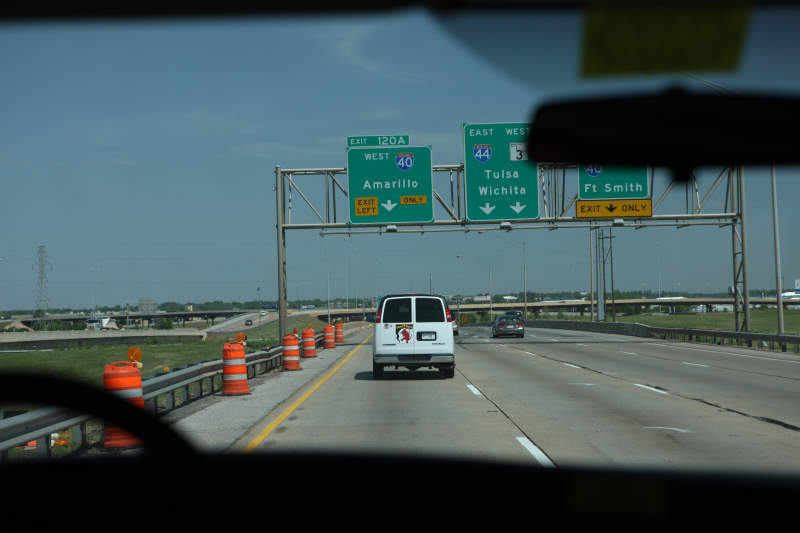 Amarillo here we come..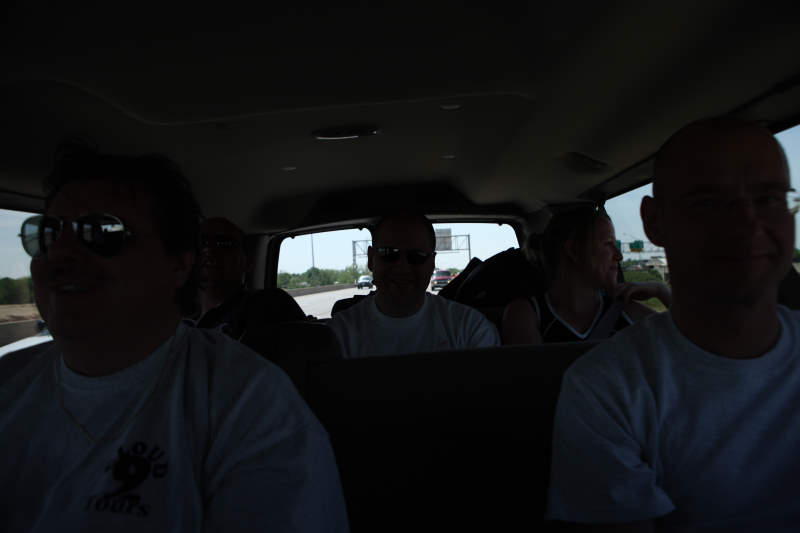 Funny bunch in Car 3. Today we had 2 x Americans, 1 x Swede, 2 x Holland, and 3 English + me.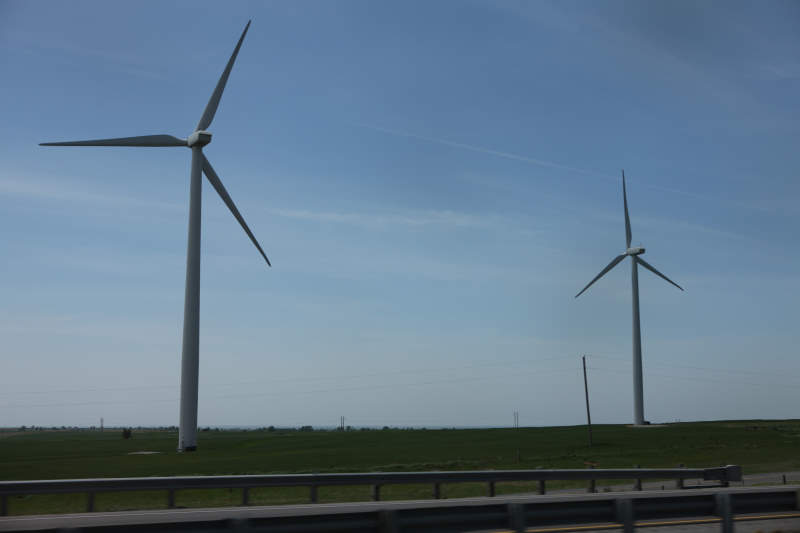 Passing the wind turbines in Clinton, OK.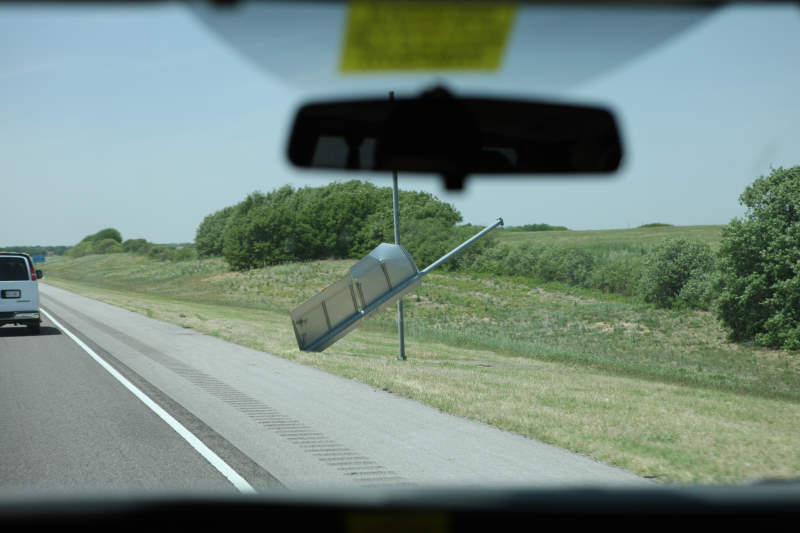 Sign damaged by previous storm.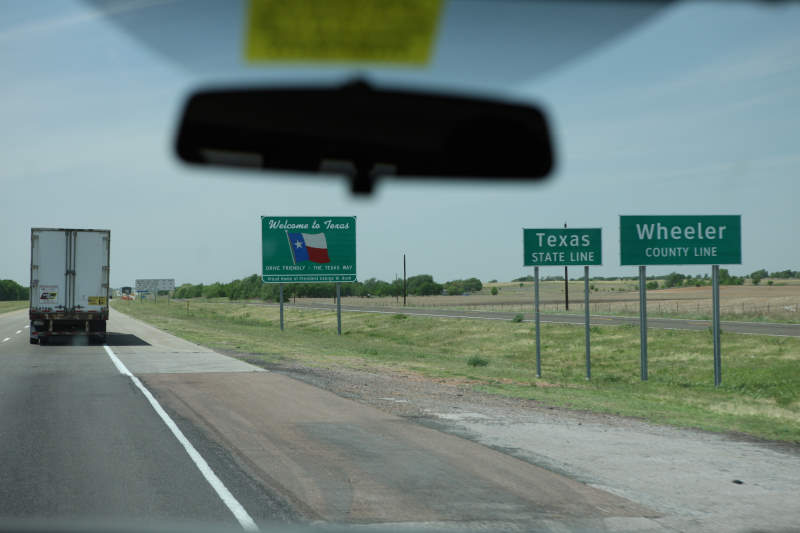 Welcome to Texas.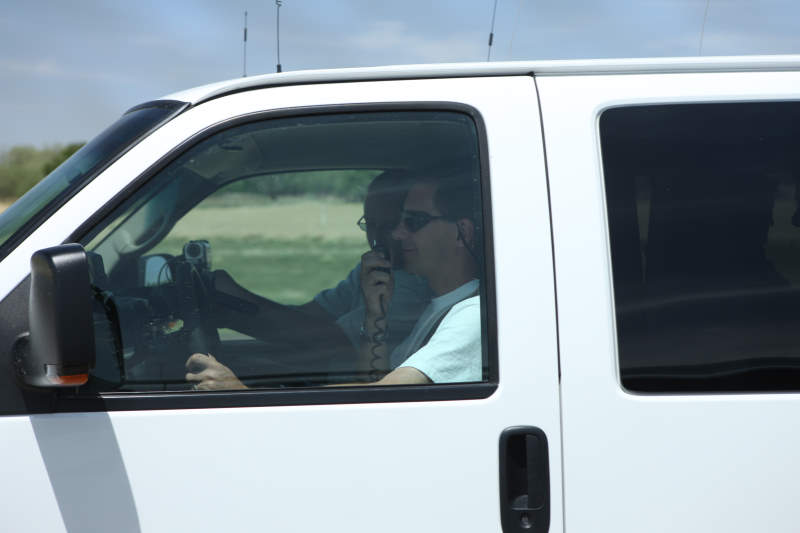 Chatting from van to van.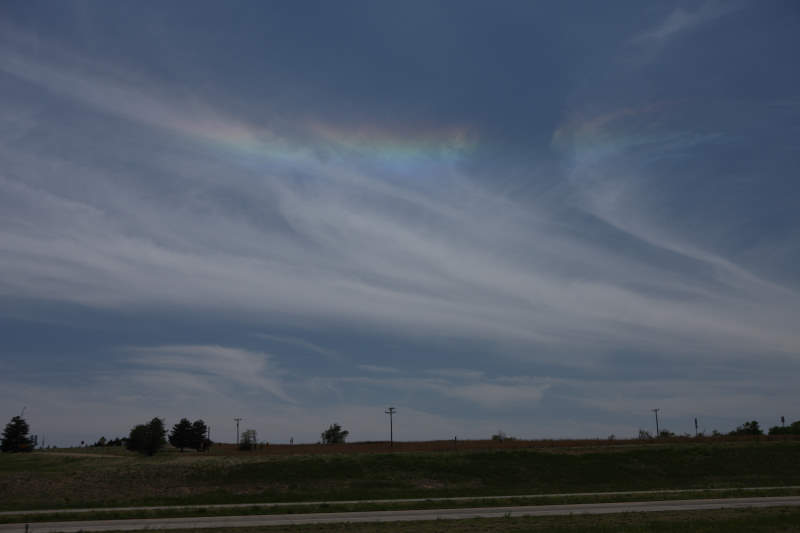 A rainbow being formed in the atmosphere without heaving rain.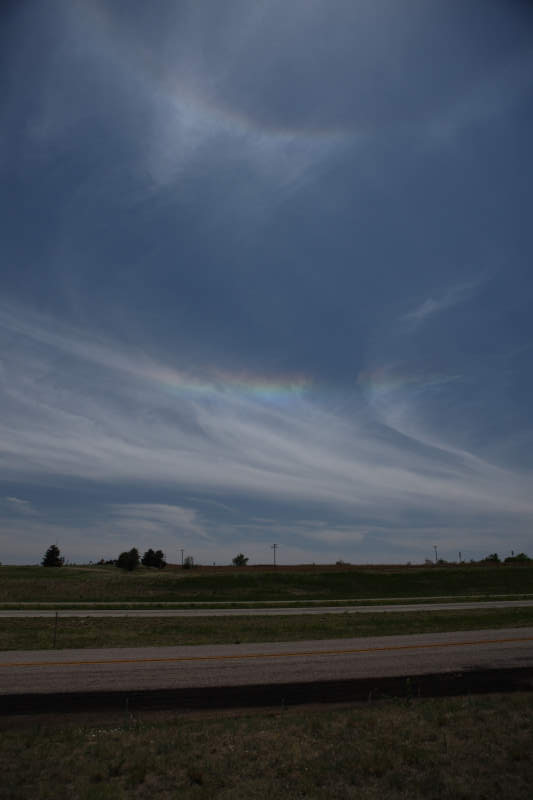 Halo featured near the sun as well.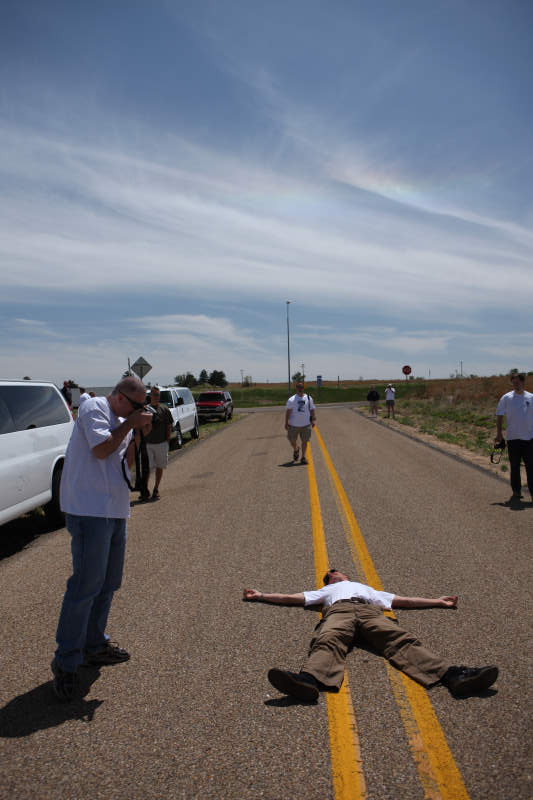 George is entertaining the guests.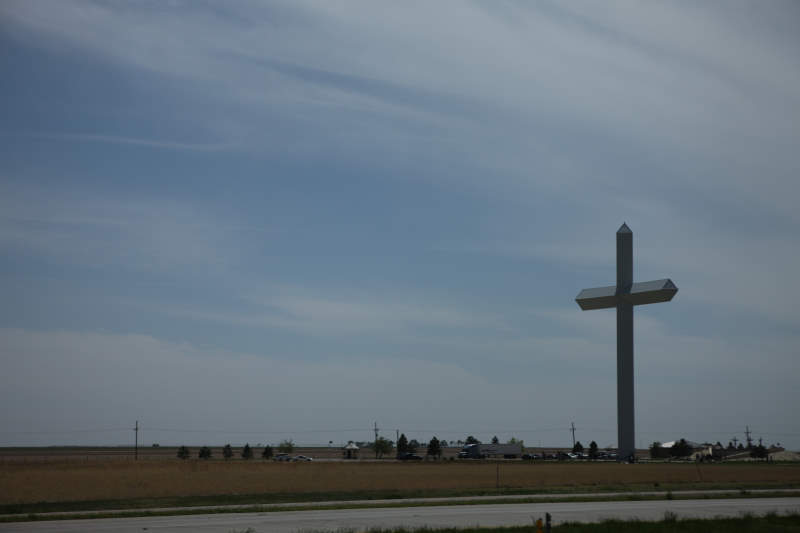 The largest cross in the Northern Hemisphere.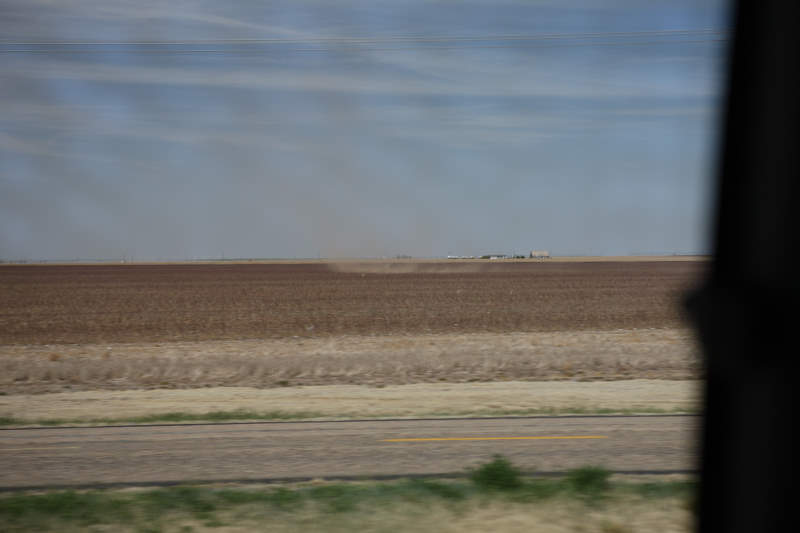 A dust devil seen in the distance.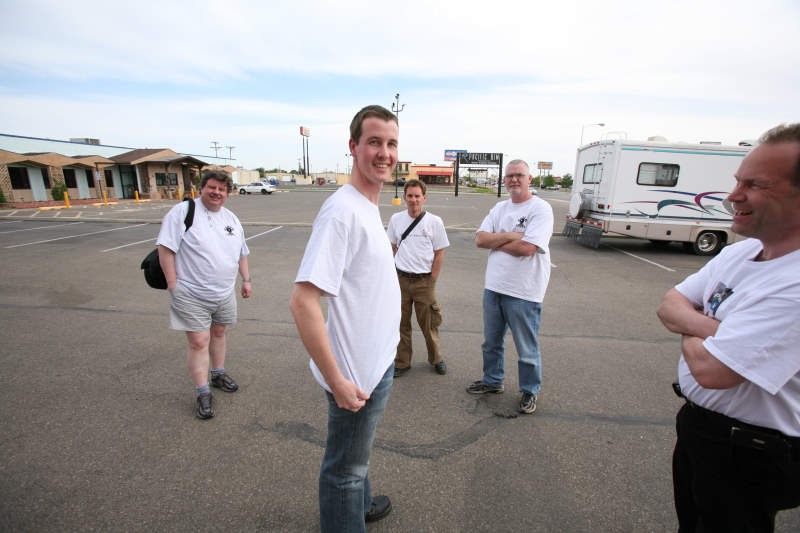 Jay (From Holland) prior to taking on the 2kg+ steak.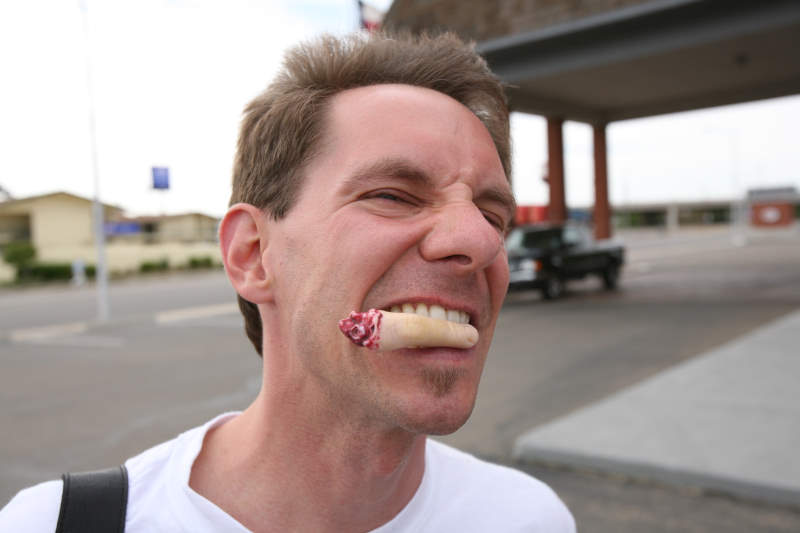 George eating a finger...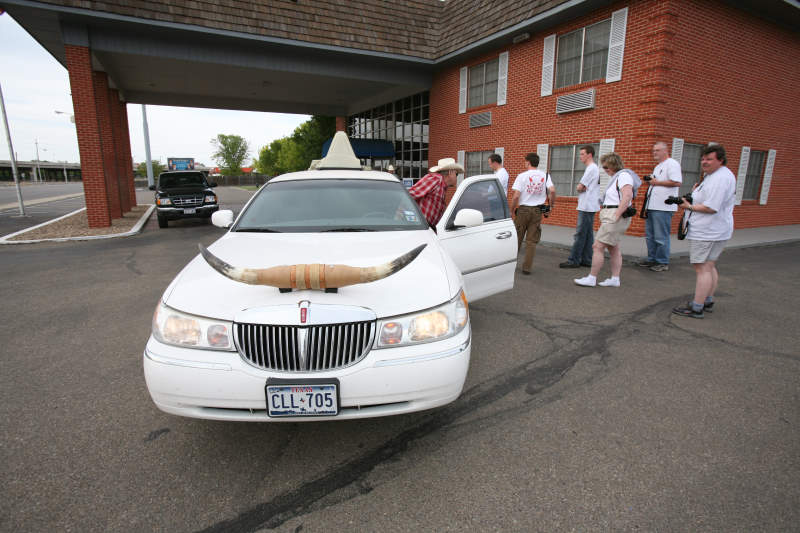 Our transportation.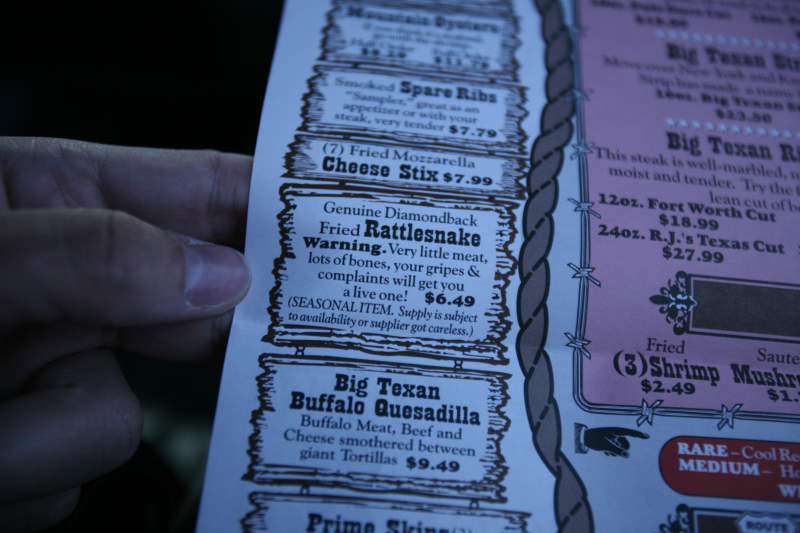 Hmmm... Rattlesnake.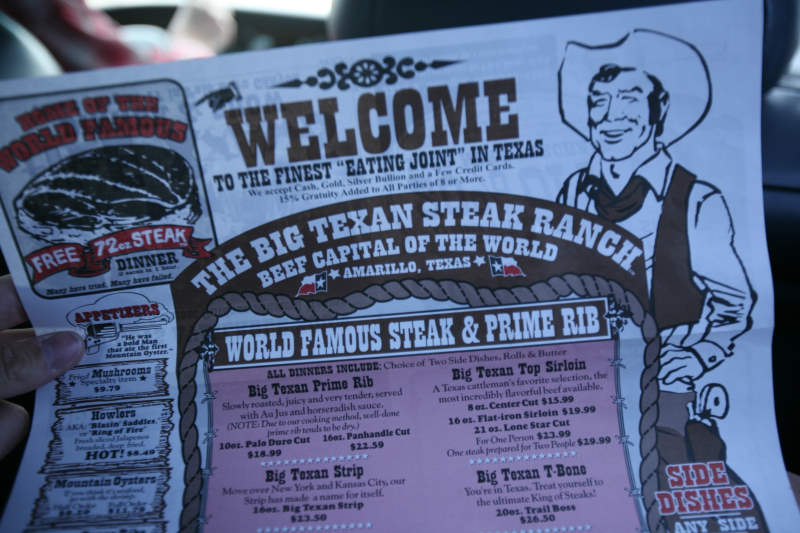 One of the famous steak houses in Texas.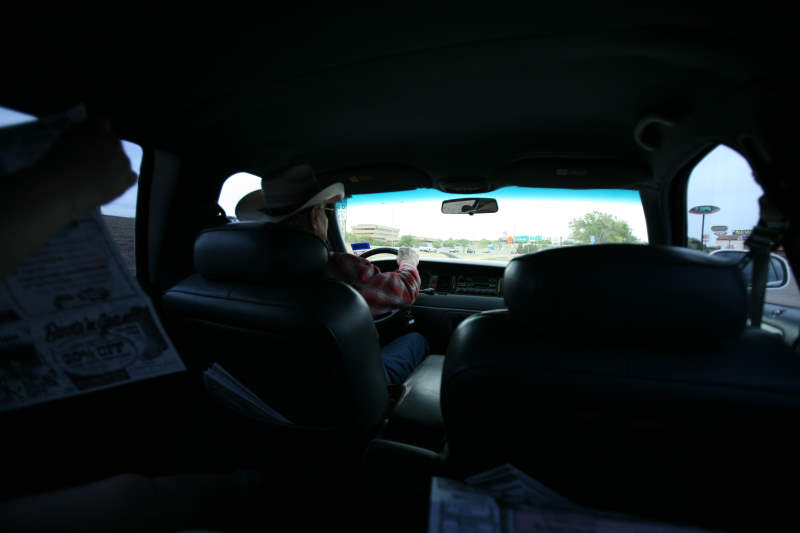 On our way to dinner.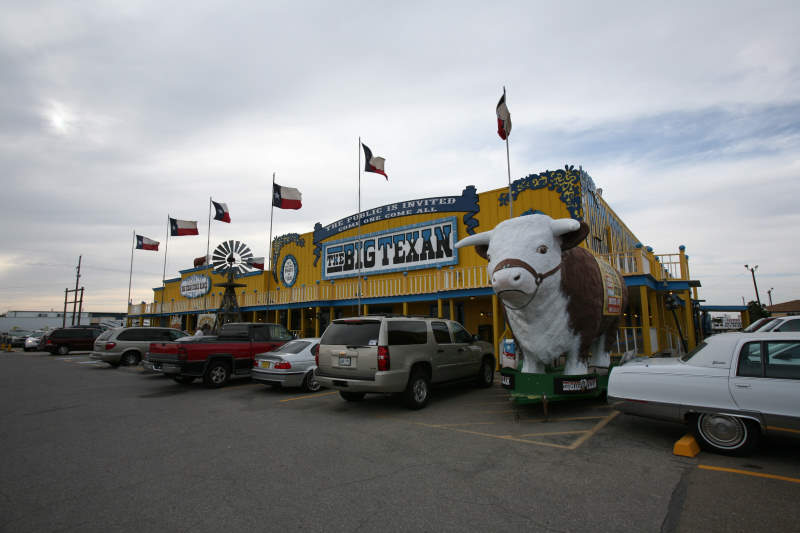 The Big Texan Steakhouse.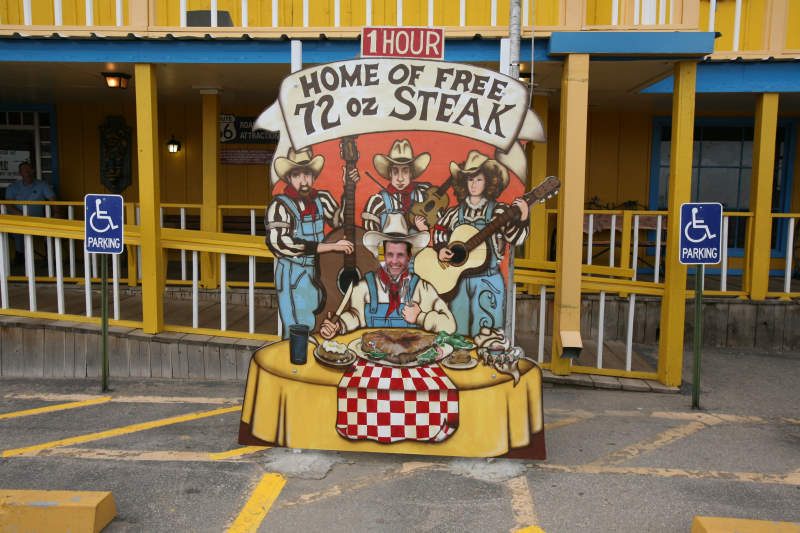 Entertaining place.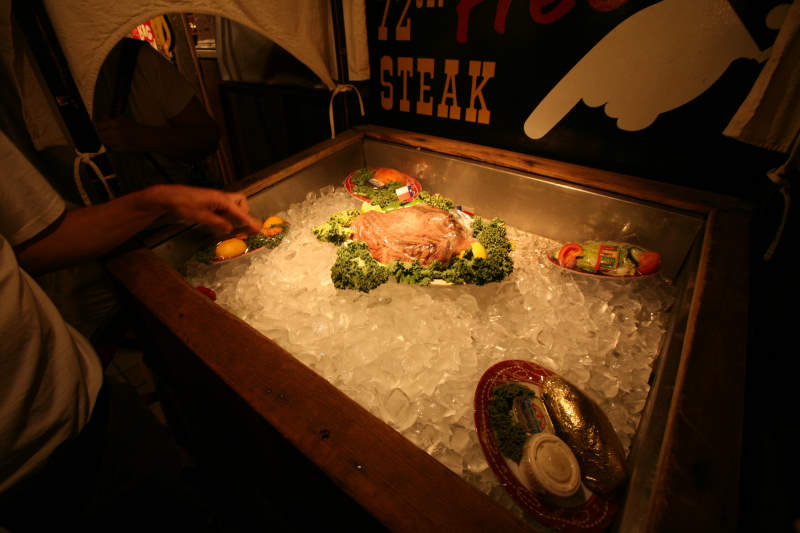 Oh my.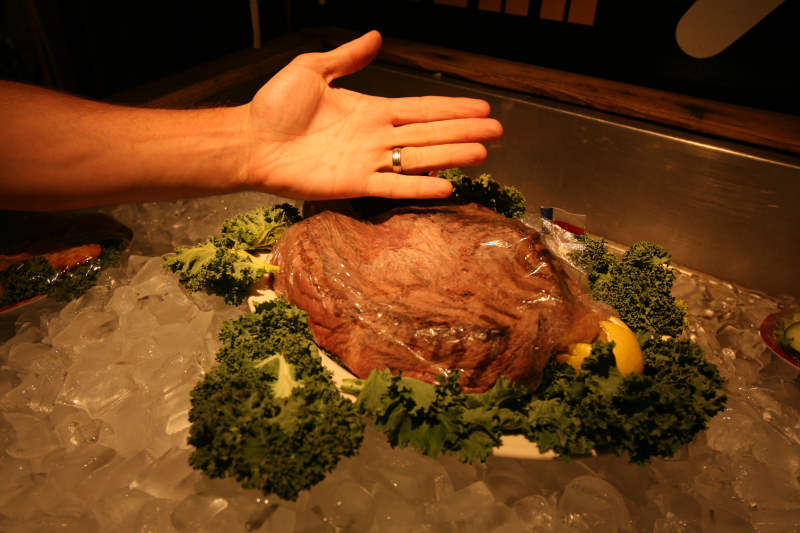 72 Ounce Steak
That's... 2.041kgs of meat!
You must eat this, plus the other items in the image above in under 1 hour to get it for free.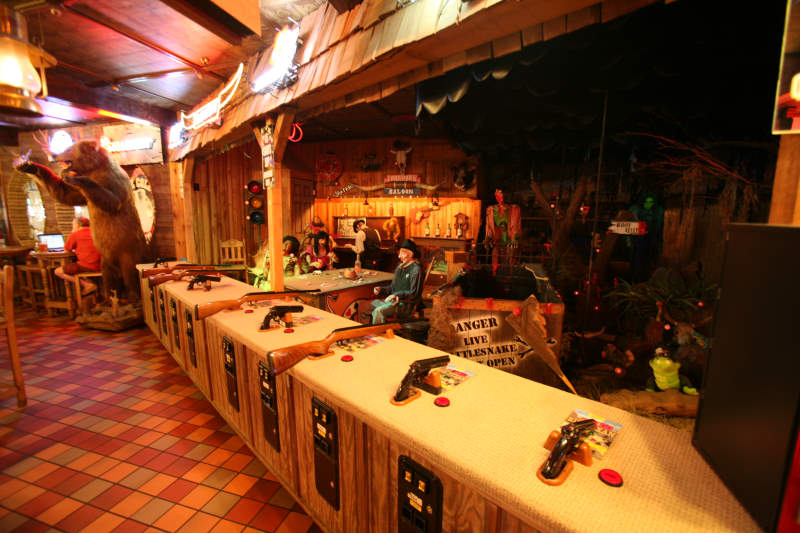 The in house shooting gallery.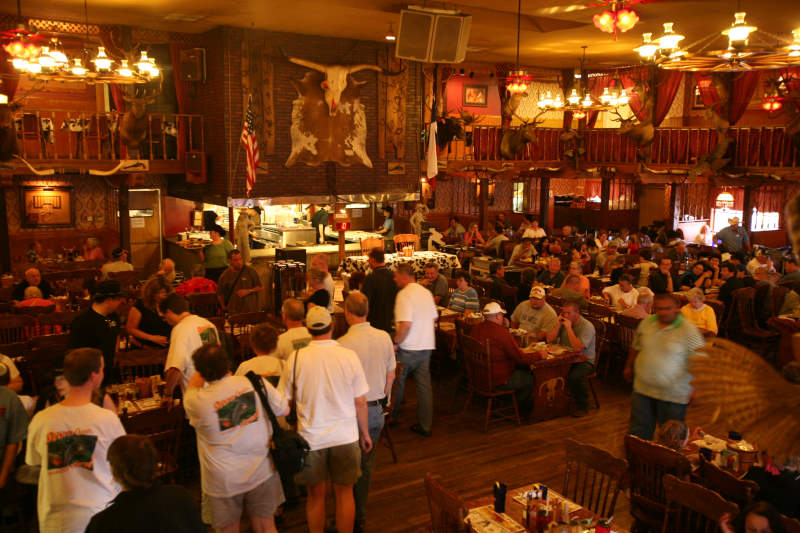 It's a steak feeding frenzy.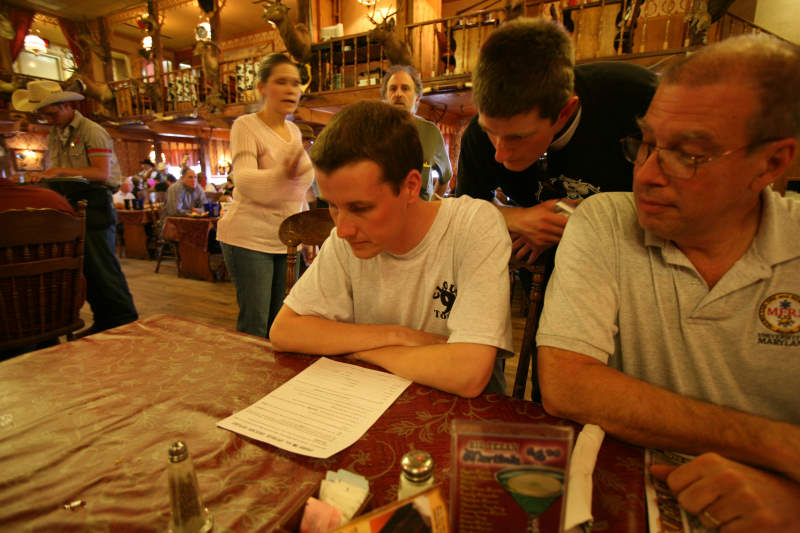 Jay reading through the "Steak Eating Contract"
No Standing up..
No Outside Help
No Being Sick... etc etc etc..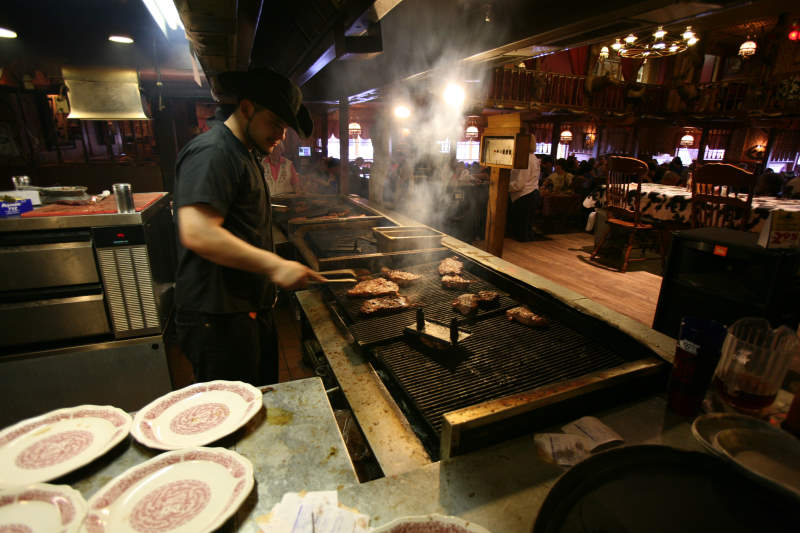 Cooking in progress.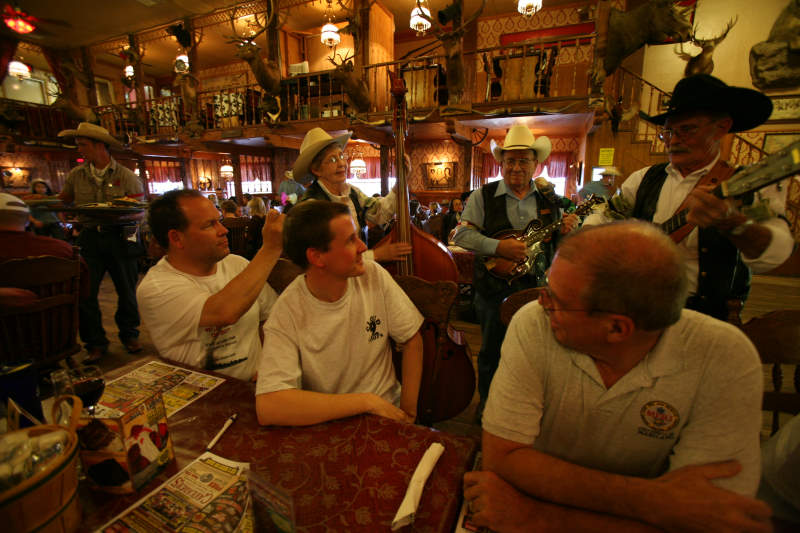 Some local entertainment...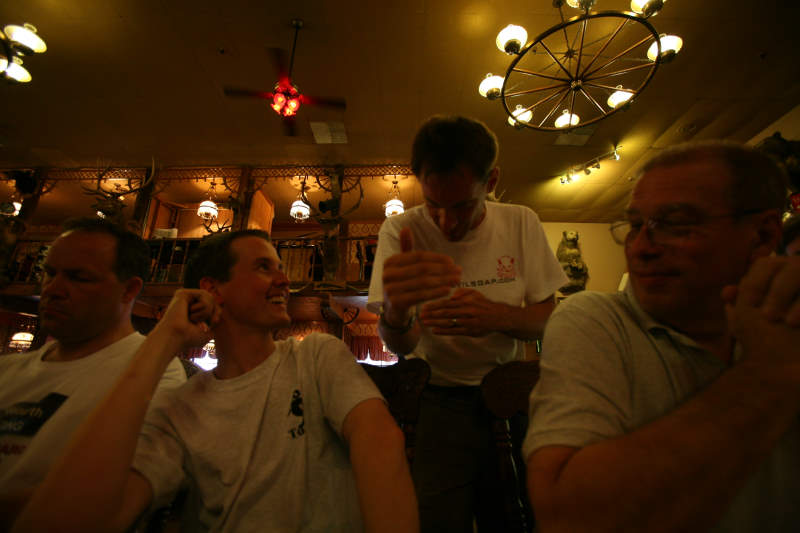 George briefing Jay on the hell he is about to enter.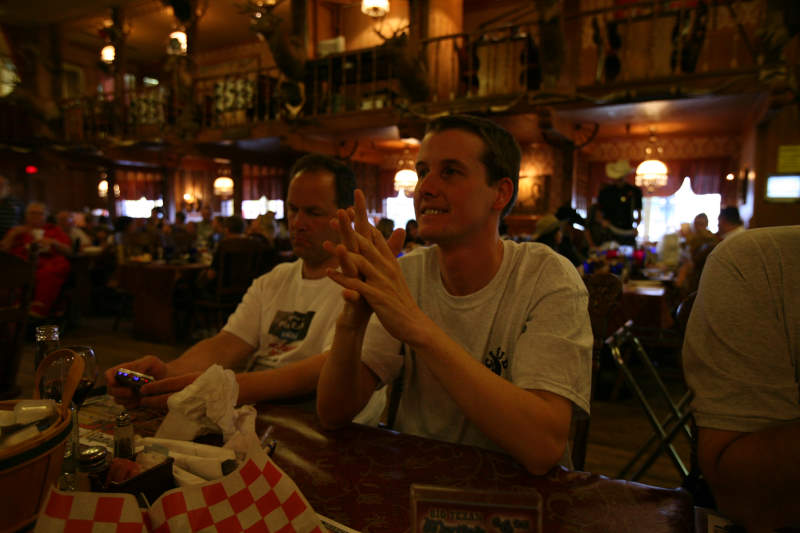 The tense wait for the 30 minute cooking time.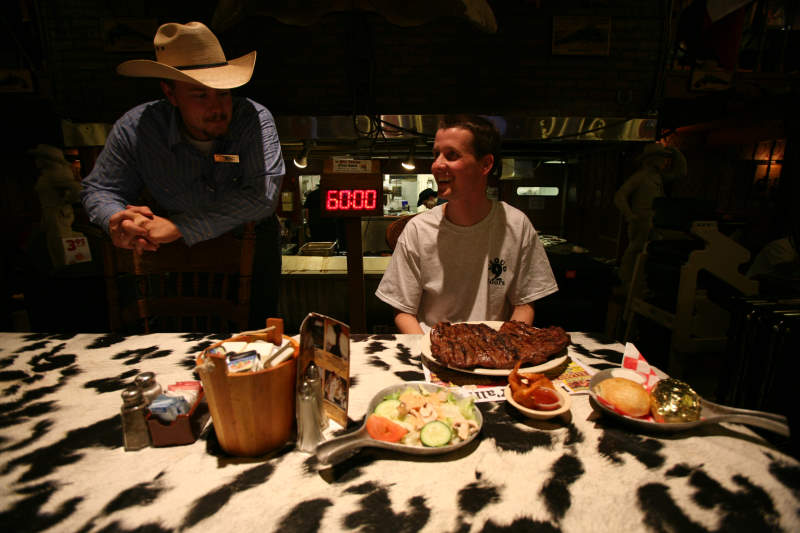 Ok... Here are the rules... ready..?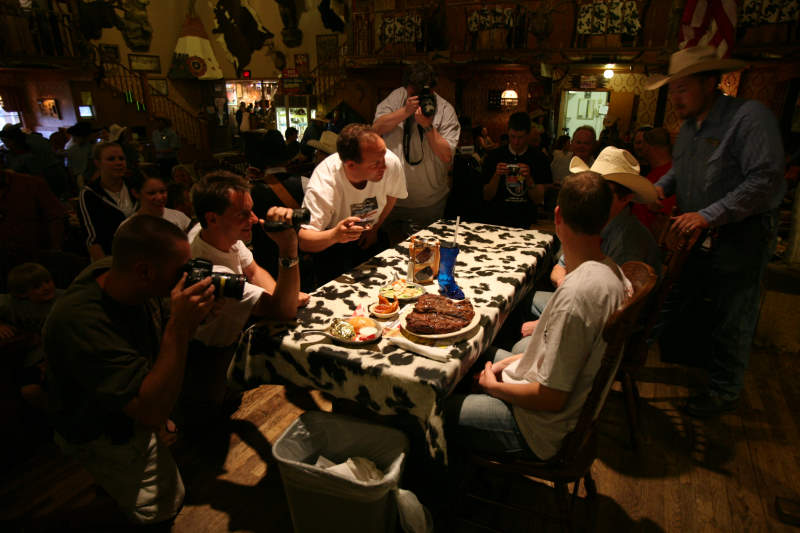 All eyes on Jay.. (Including a live webcam)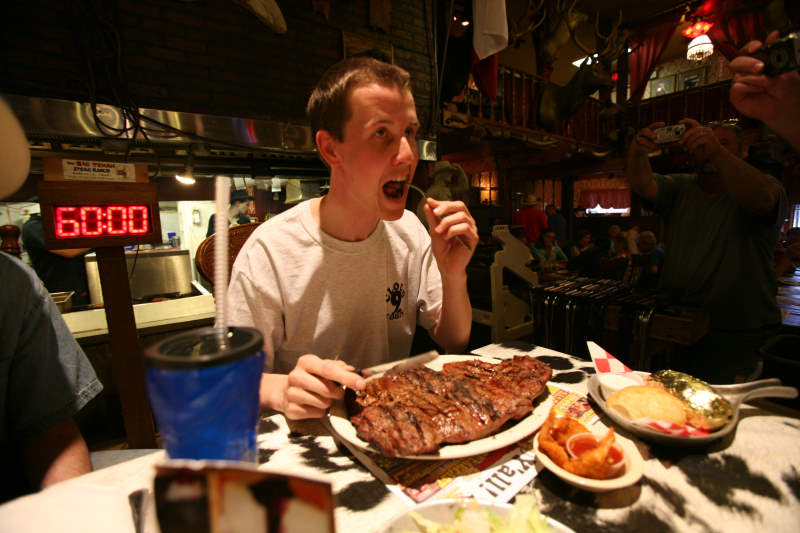 Try one piece, and if you are happy how it is cooked, BEGIN!.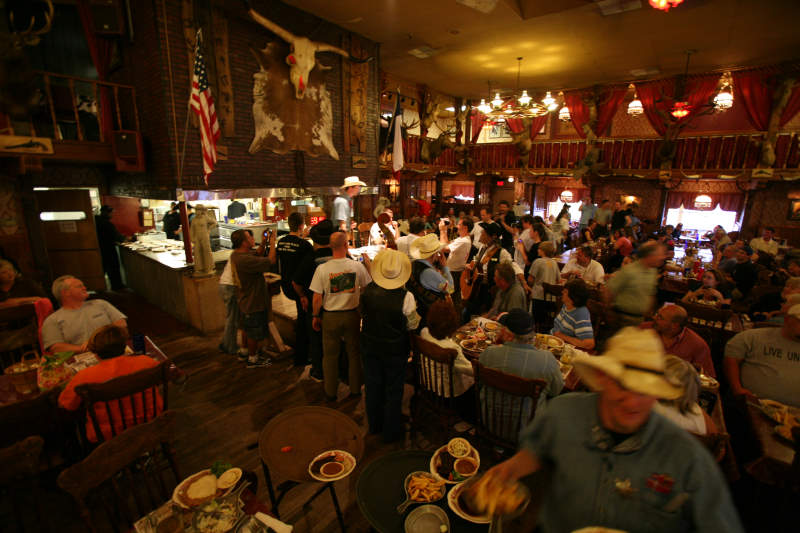 30 or so cameras flashing away... It's quite frankly sick..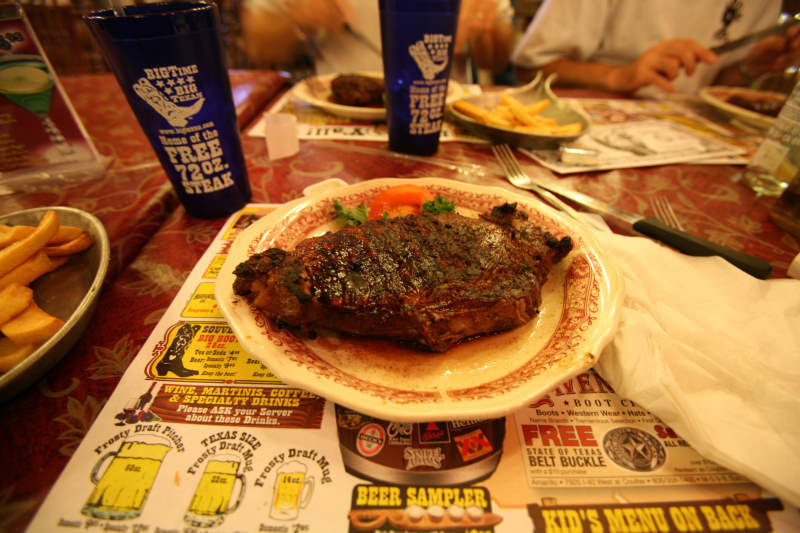 My meal... a nice easy 24 ouncer... hmmm...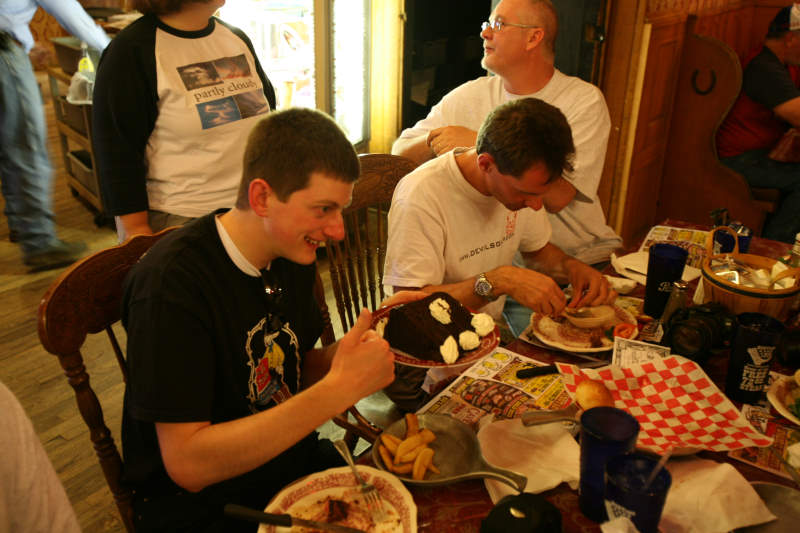 Chocolate cake anyone?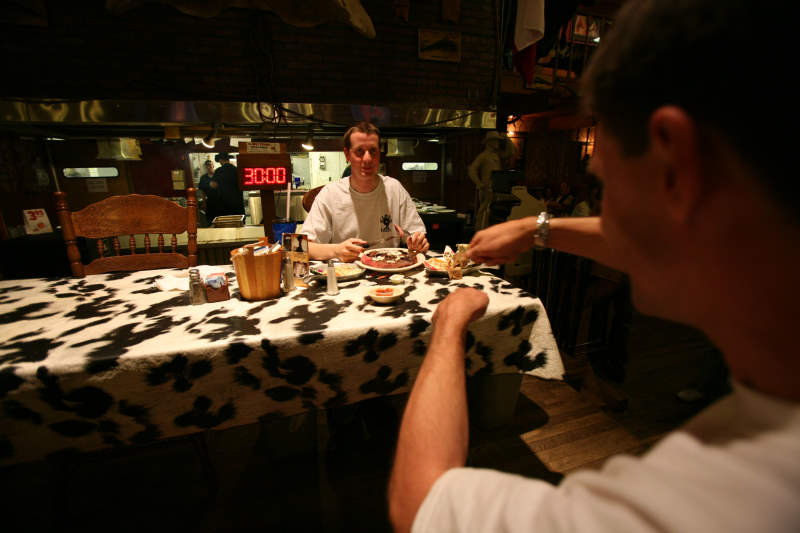 George being cruel... "Eat... Eat... Eat.."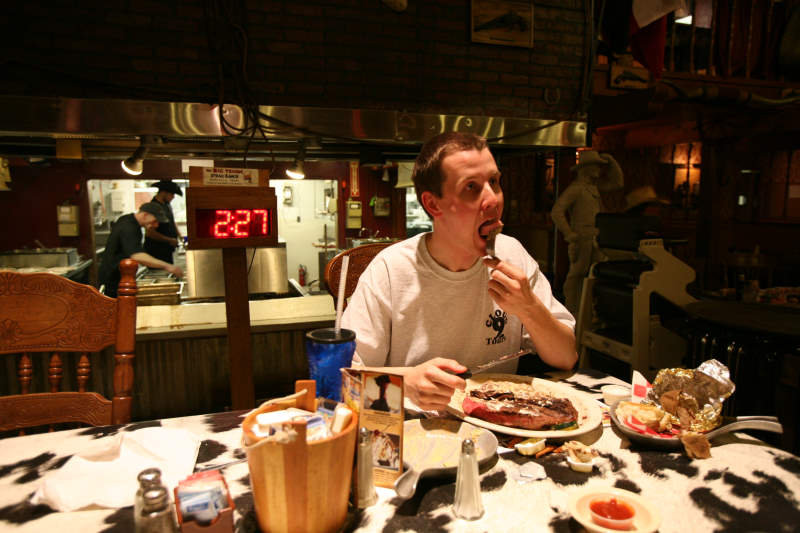 2mins 27 seconds to go. You can do it.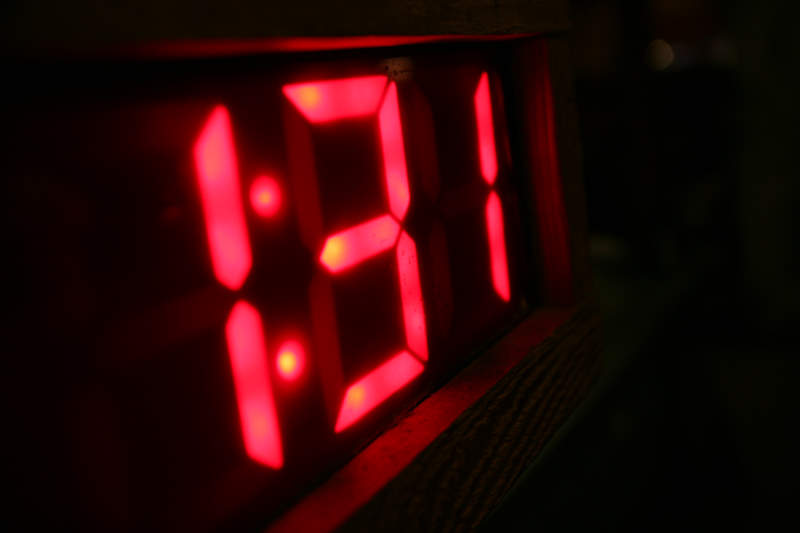 1:31 to go.....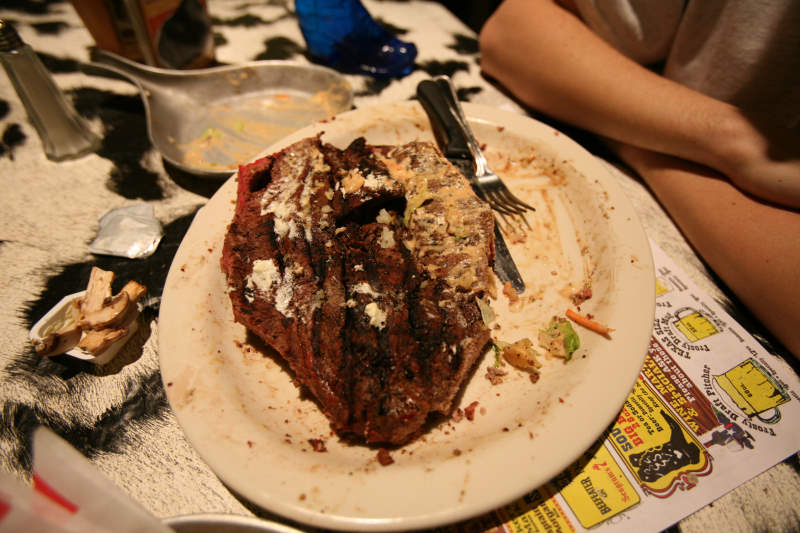 A rather large piece left.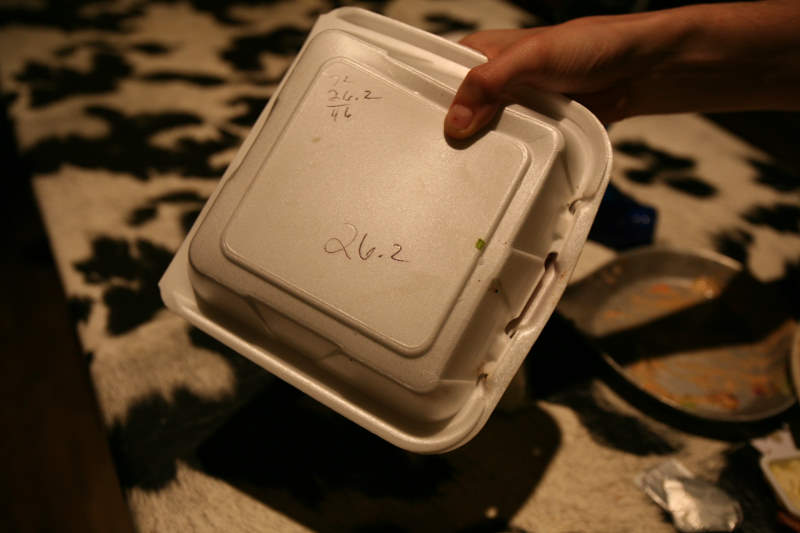 26.2 ounces left... Well done Jay.
(But you still have to pay $72.00 now)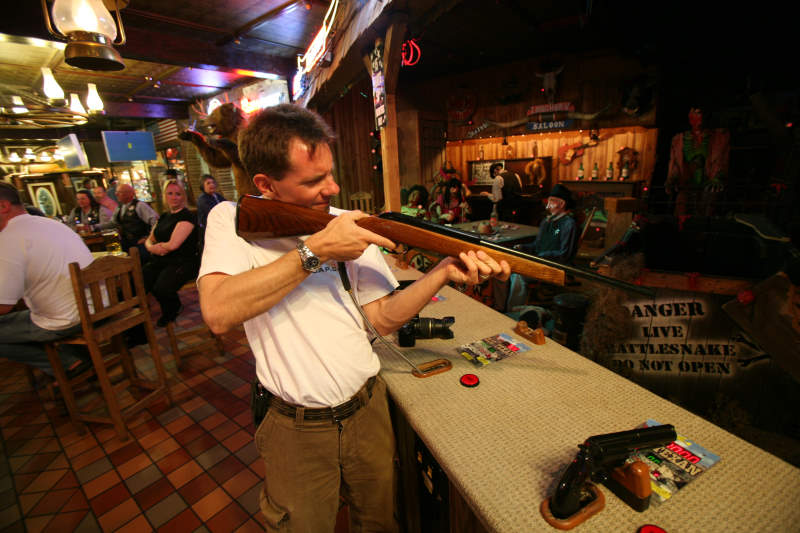 George taking out his frustration that Jay beat him by 5 Ounces from last year.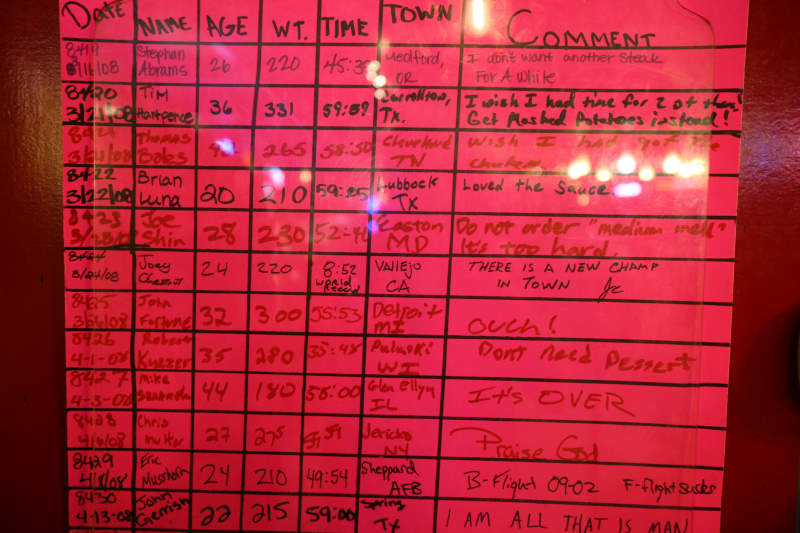 The winners of the steak eating.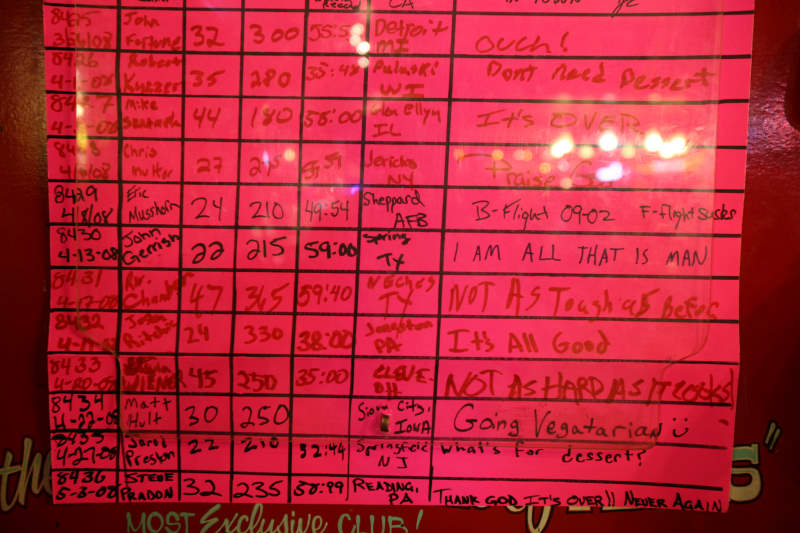 "What's for dessert...." you gotta be kidding.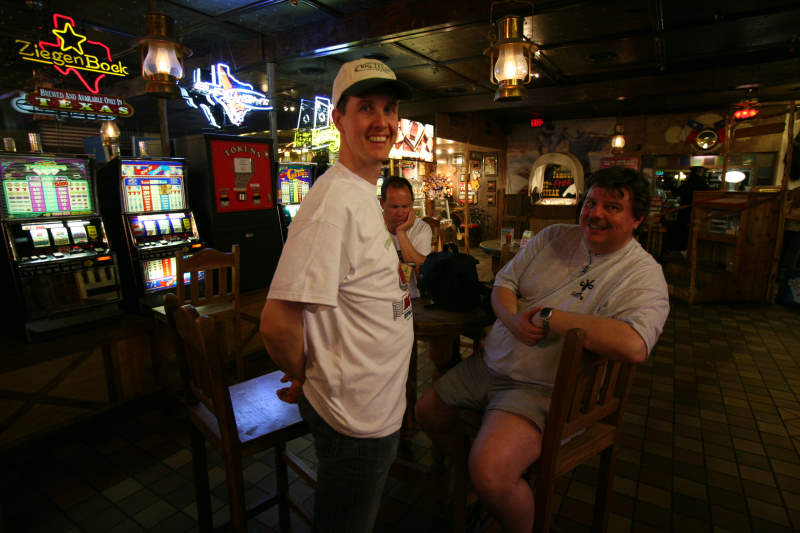 Jay... A bit heavier and a whole lot fatter....