USA Storm Chasing Expedition - 03 May, 2008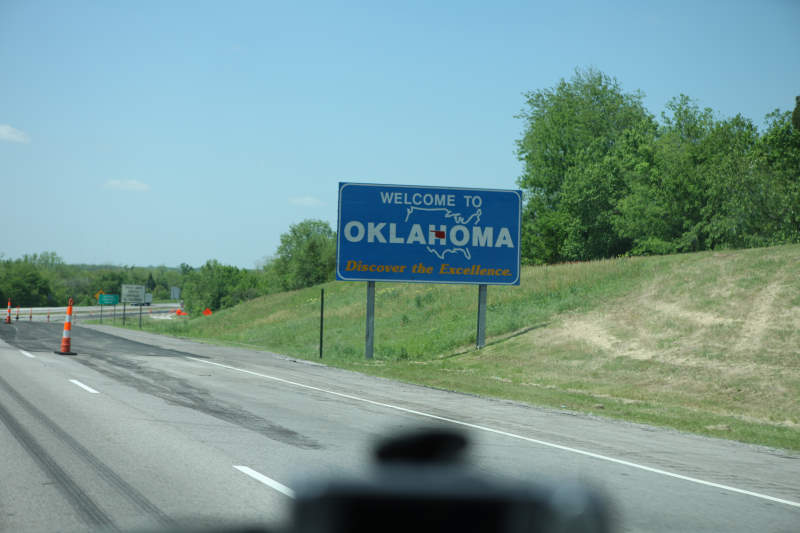 On my way back to Oklahoma.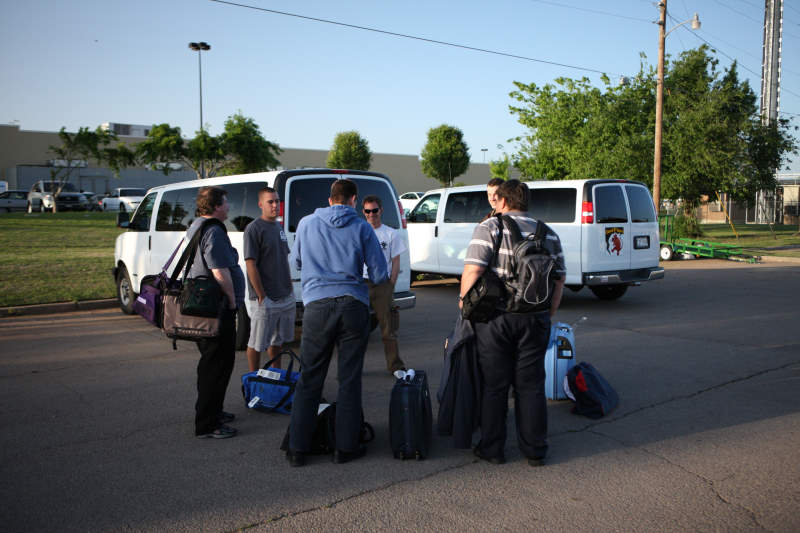 Meeting up with the storm chasers going on this seasons tour.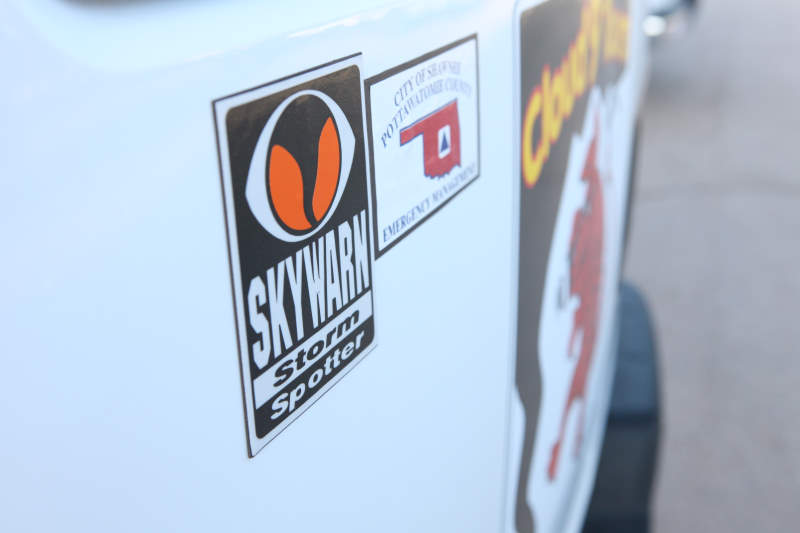 Official Skywarn Storm Spotter.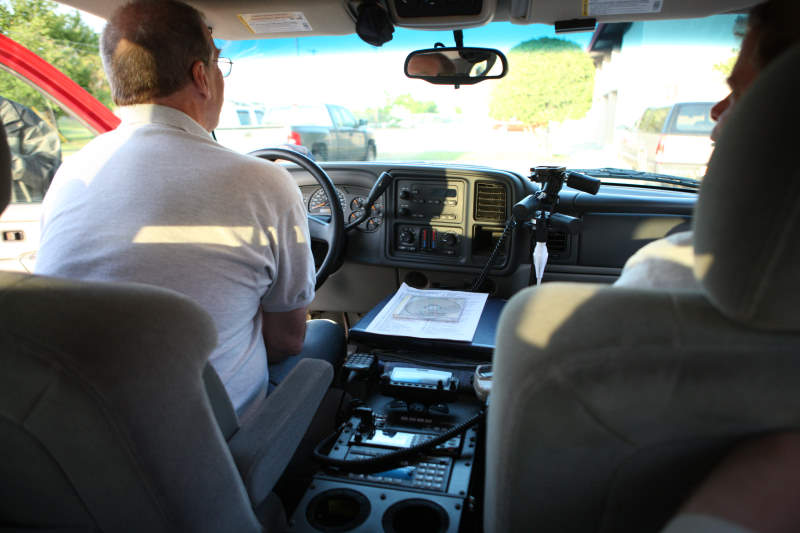 Inside chase vehicle #3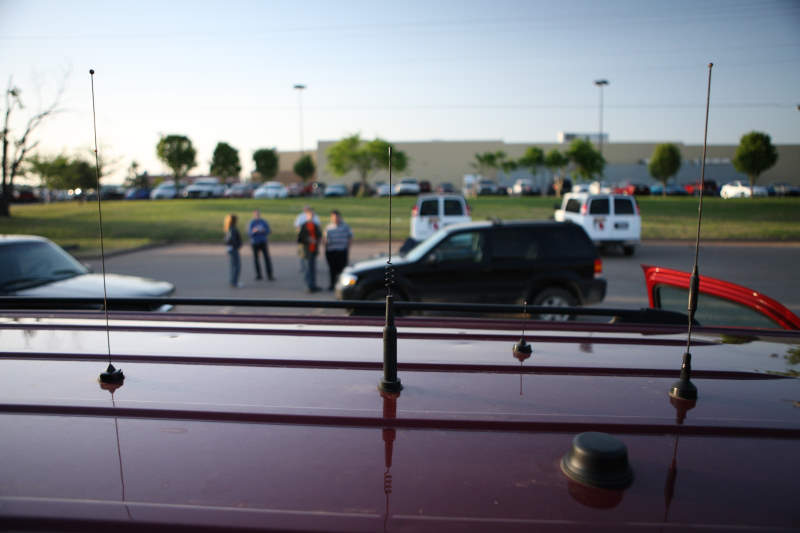 Nice array of antennas here... (3 x Comms, 2 x GPS)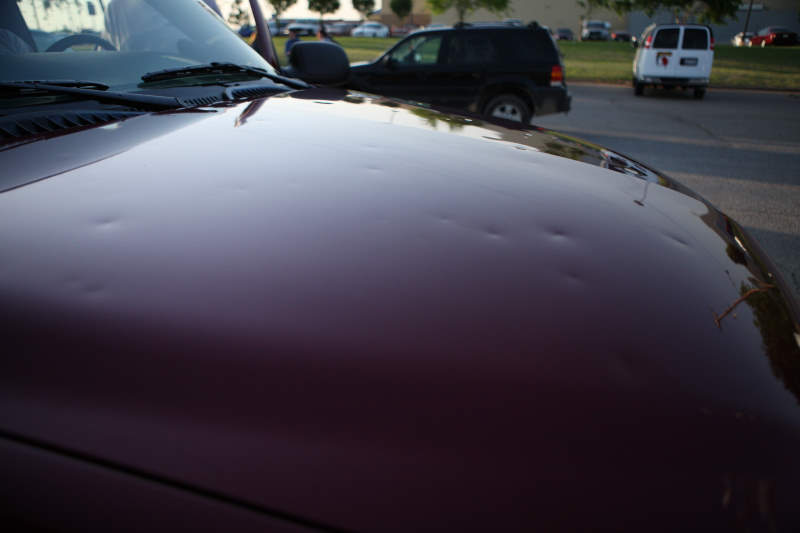 A few hail dents...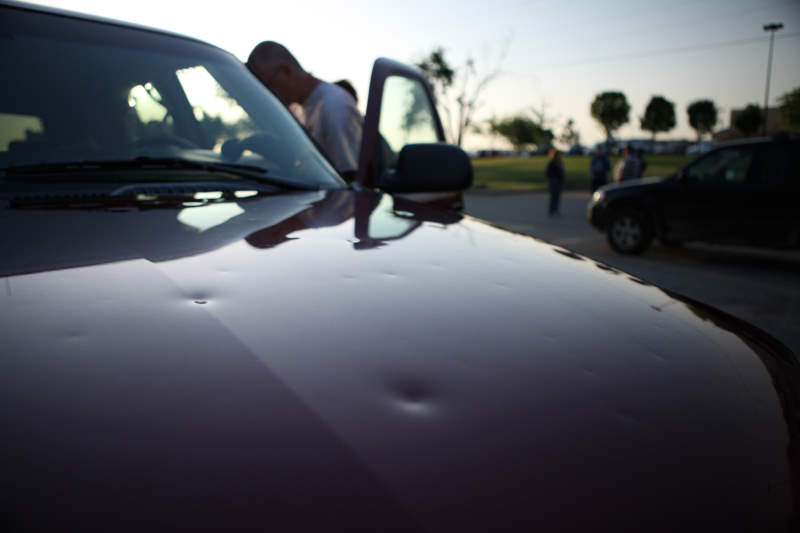 There are even dents on the side doors when the baseball sized hail went sideways.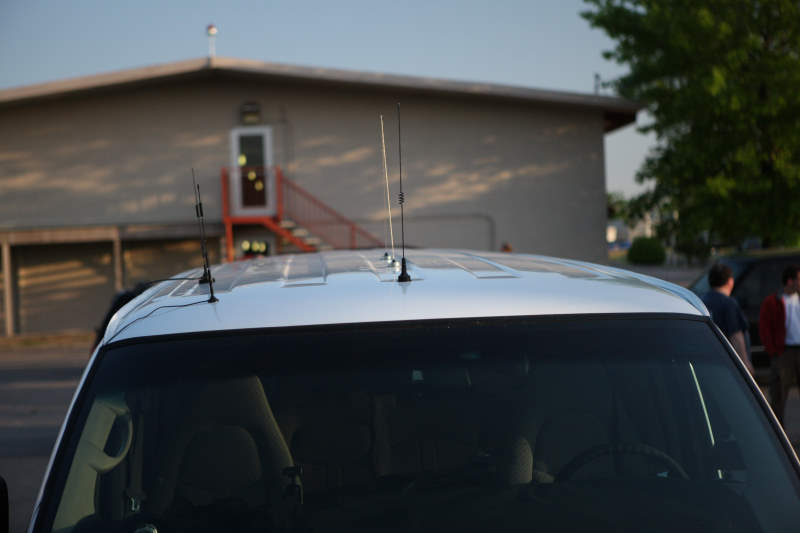 Chase vehicle #1 - Lead Car.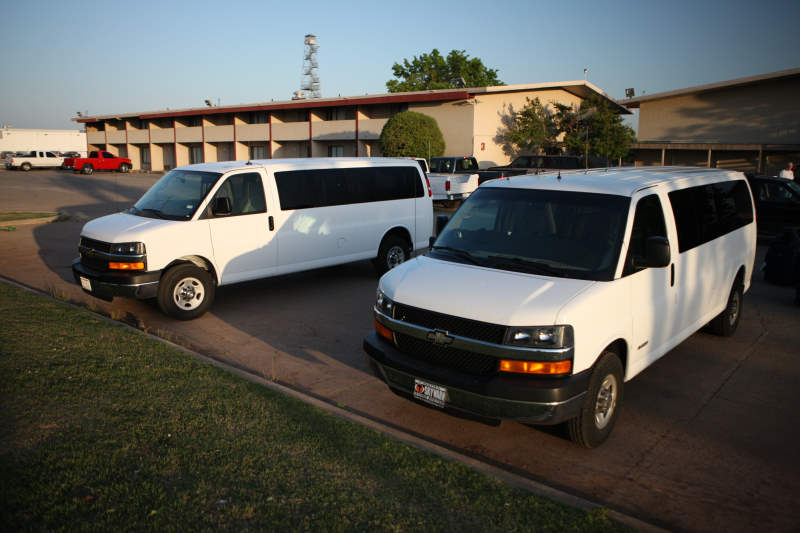 Chase Vehicles 1 & 2

Other chasers arriving... a total of 21 in the group.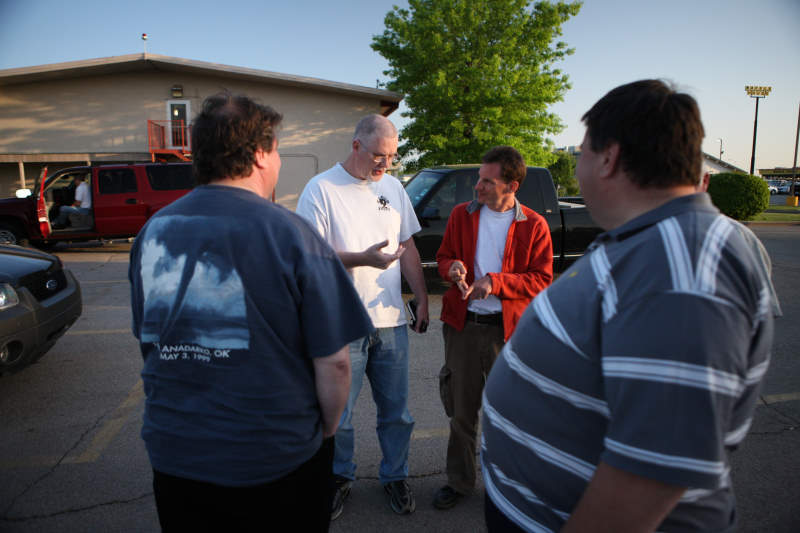 Charles chatting with George... (two other chasers from Holland and Denmark laughing on).