USA Storm Chasing Expedition - 28 May, 2006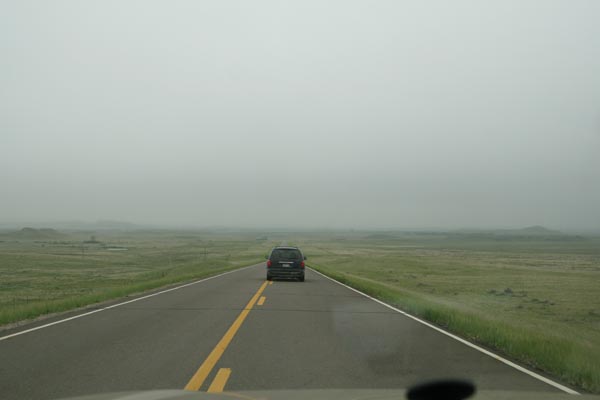 On the road again.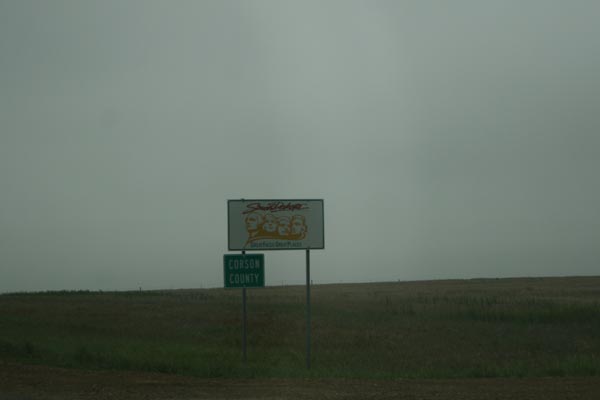 Crossing the border into South Dakota.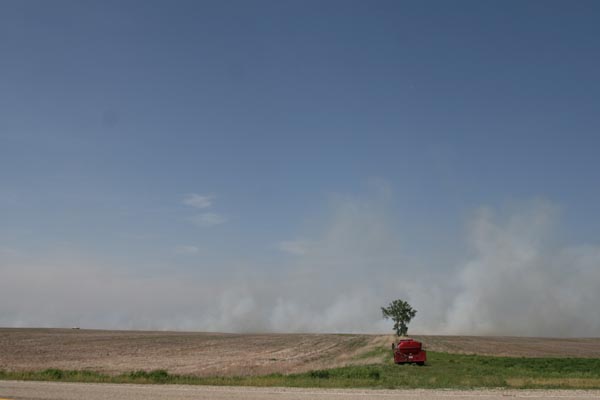 Whilst waiting for the storms to develop, a grass fire ignites a few miles away.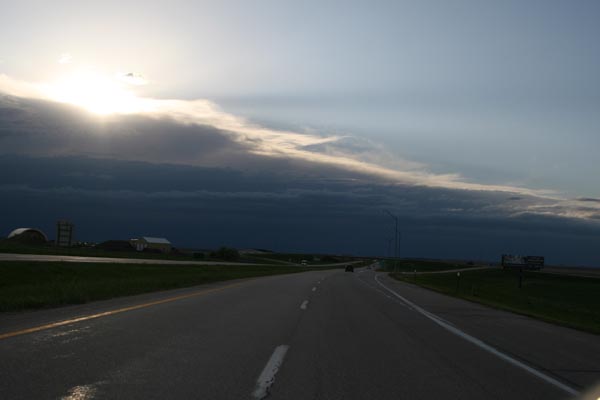 Racing towards the storms.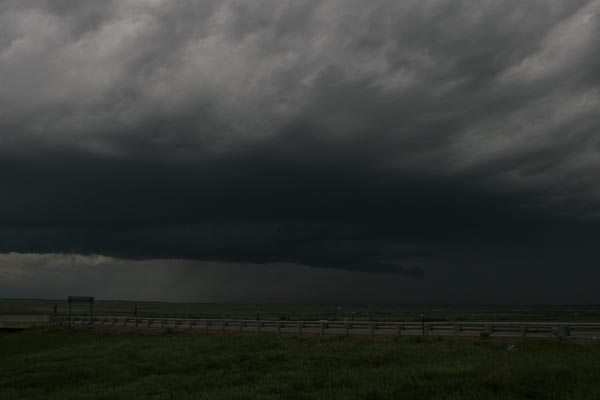 A Supercell is developing in South East, Sth Dakota.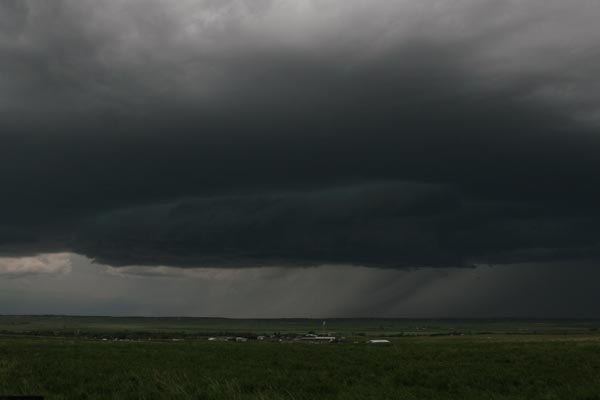 Nice structure.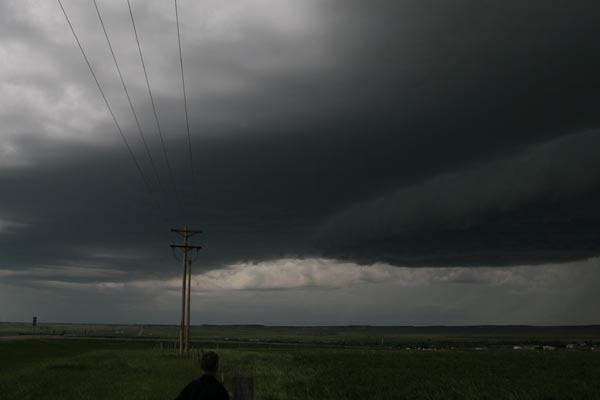 Getting quite large..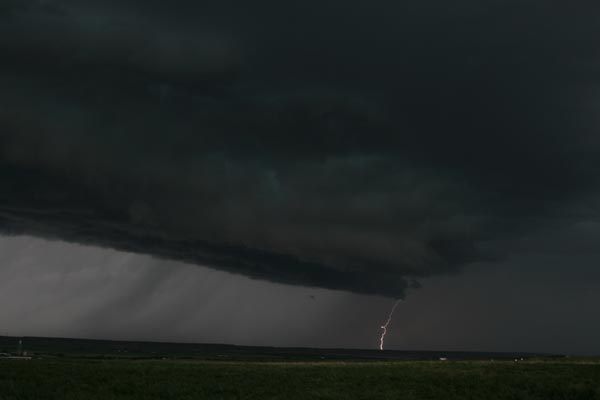 Lightning strikes were quite common.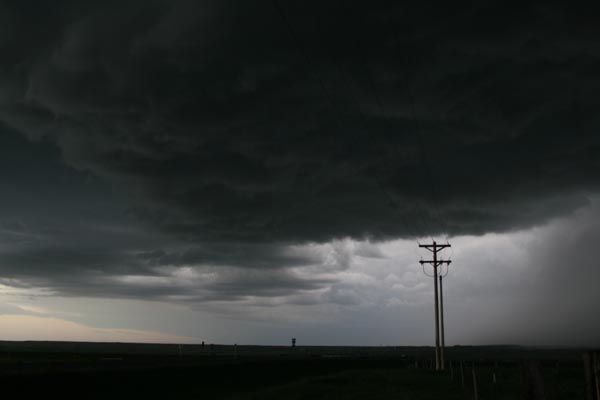 Dark clouds.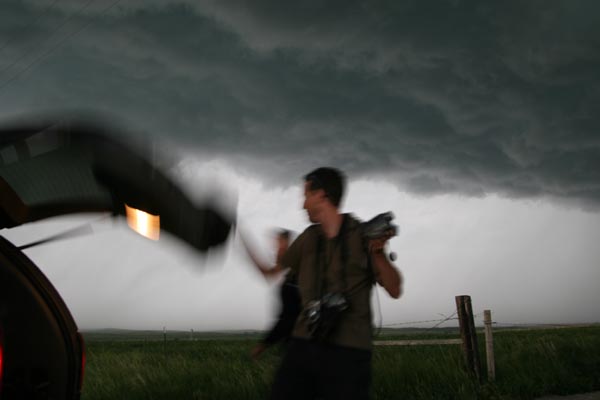 Brad getting out of the car for a few very quick shots.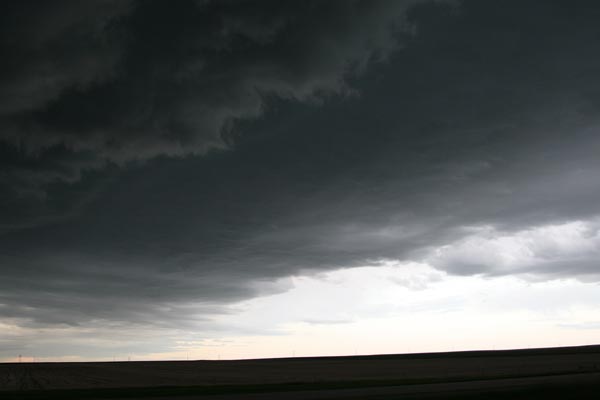 Storm front has passed.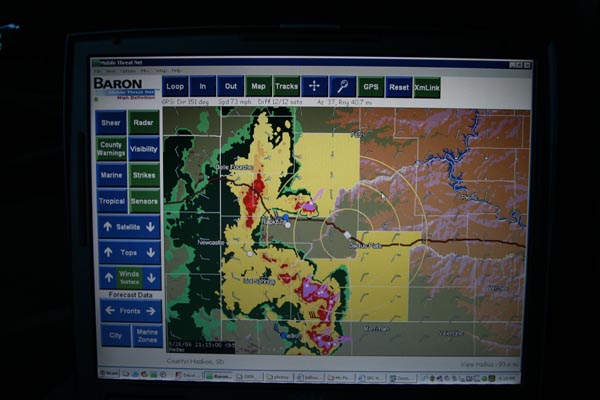 Racing away from the storm to get into a better and safer position.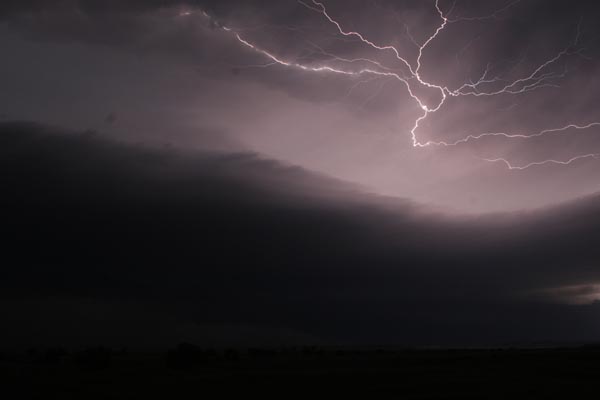 Near Badlands National Park.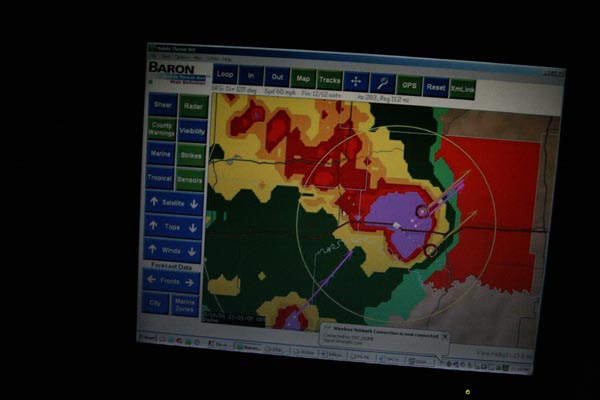 Tornado warning is now current.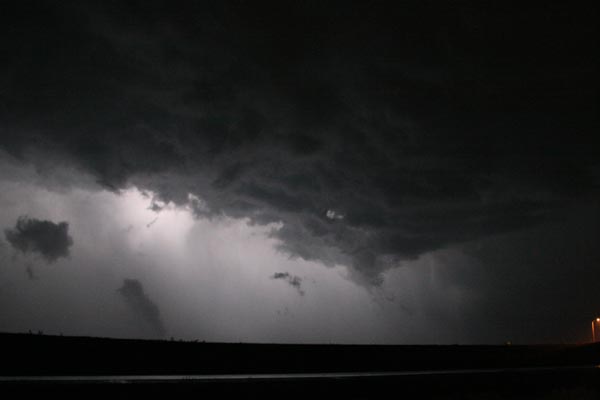 Chasing a Tornado warned storm.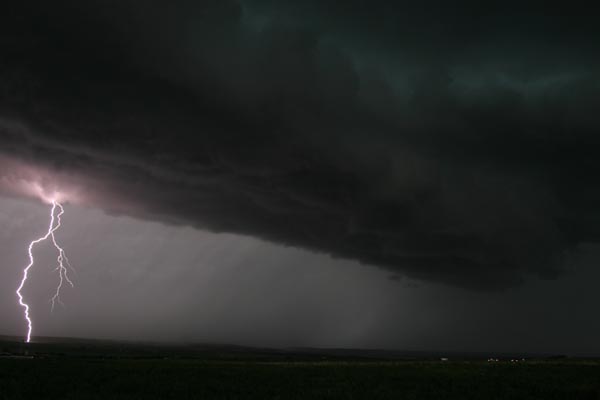 Very active supercell, with rotation.