USA Storm Chasing Expedition - 25 May, 2006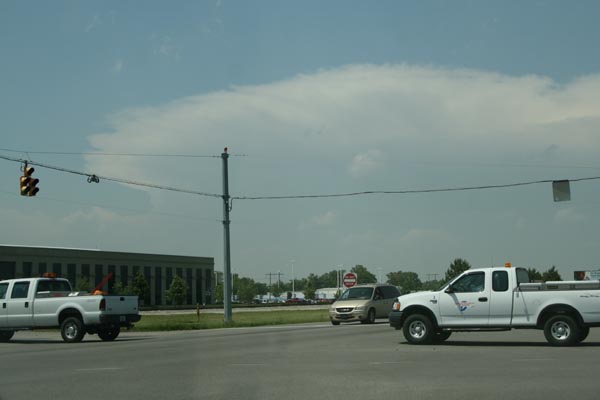 A storm is brewing.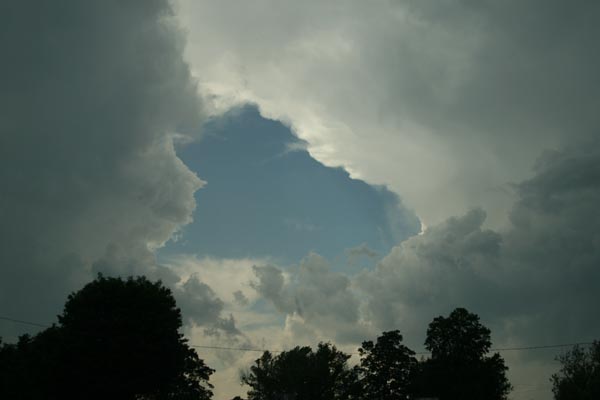 Strong updrafts forming.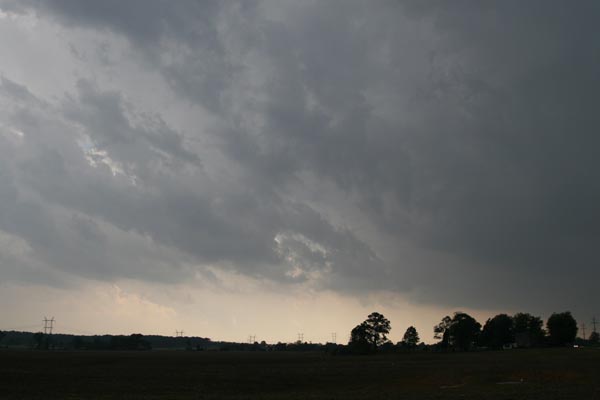 No real structure here.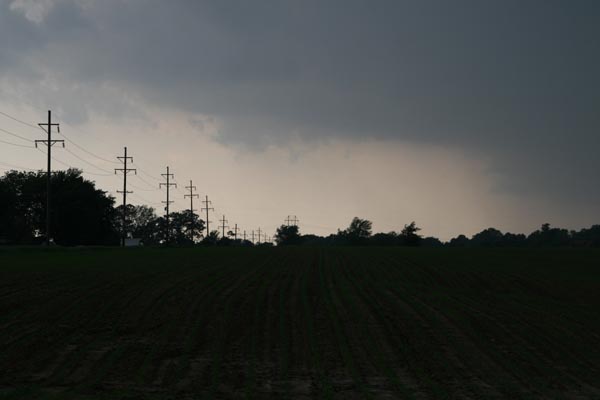 Storms trying to re-organise.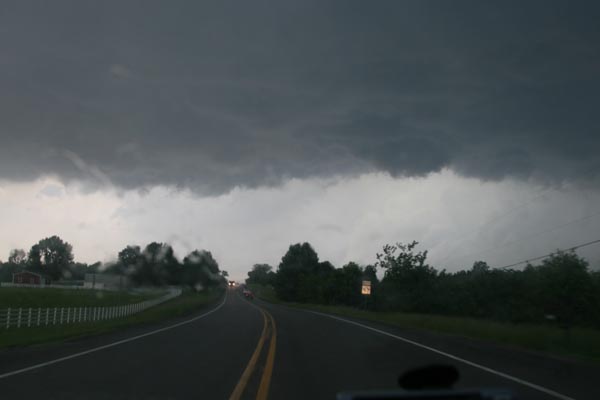 Repositioning.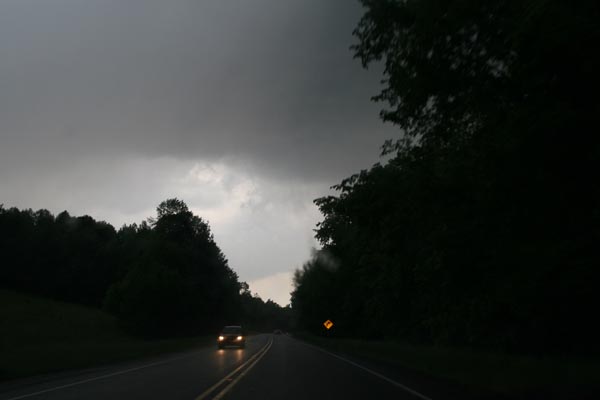 It was around 5:00pm and it was getting dark.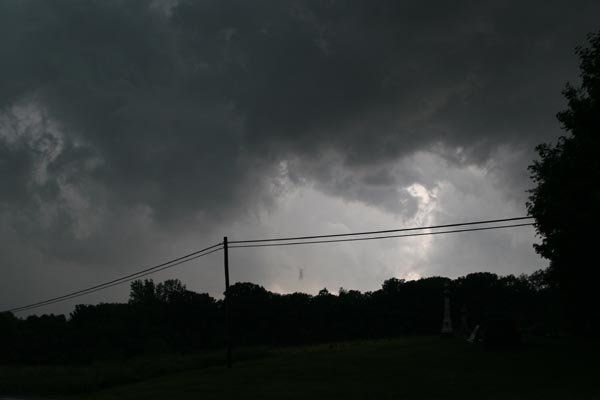 Storms forming in southern Indiana.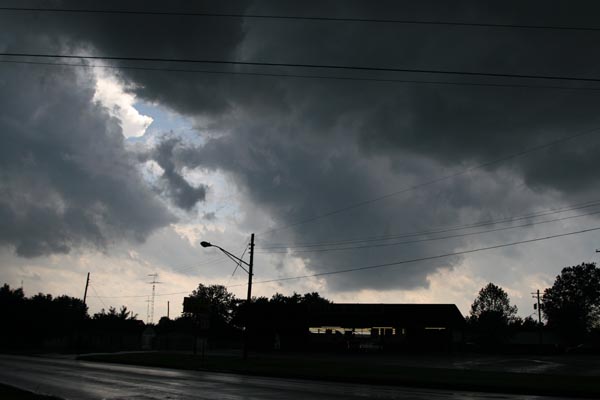 Perry County.. Sirens were blaring, and loudspeakers were telling everyone to seek immediate shelter.
This updraft was rotating. An alleged Tornado did touch the ground about 5 minutes later.
It blew over a garage, and damaged 2 houses..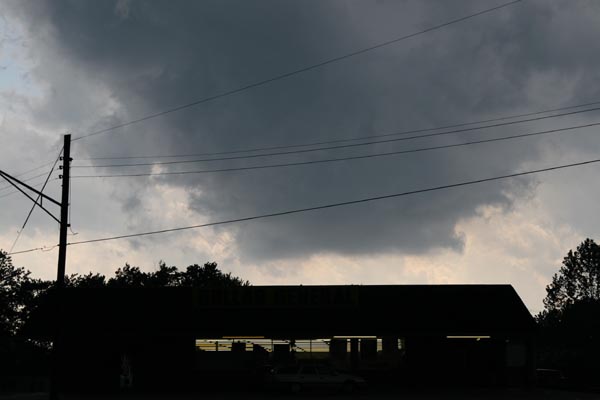 A close up view of the rotation.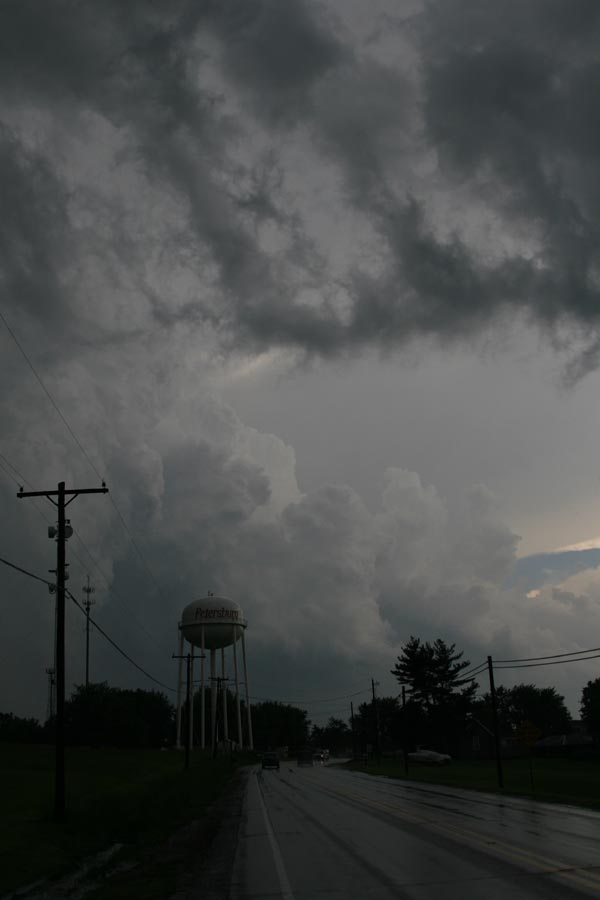 Very strong updraft.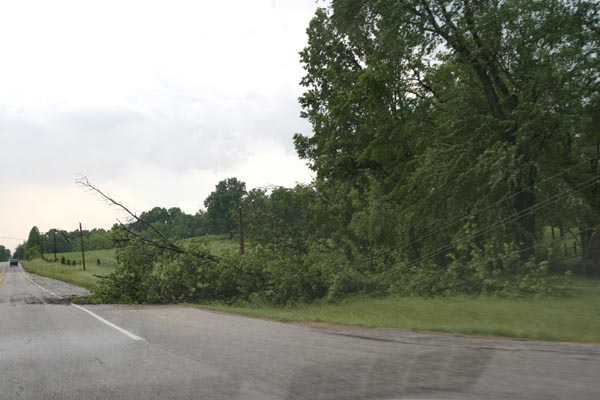 Some of the storms path of damage..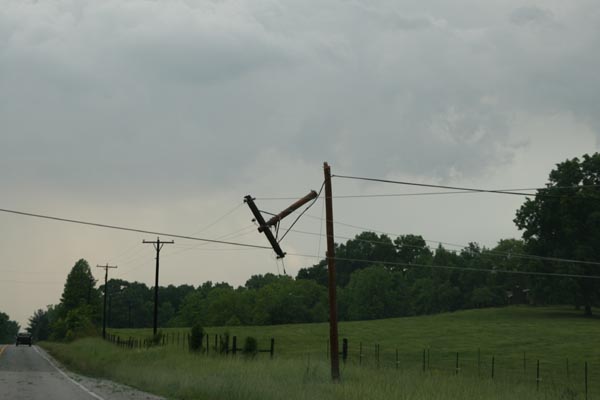 Power pole snapped.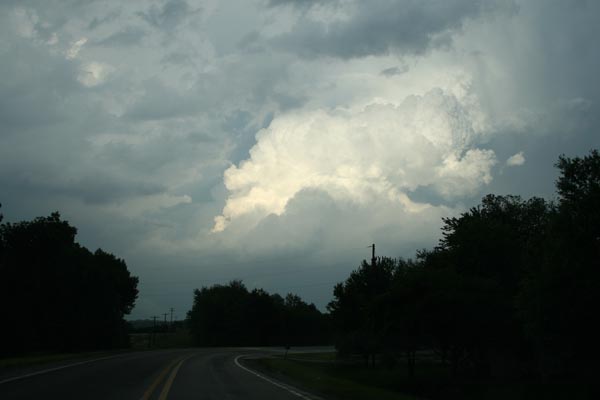 Heading towards a new storm cell.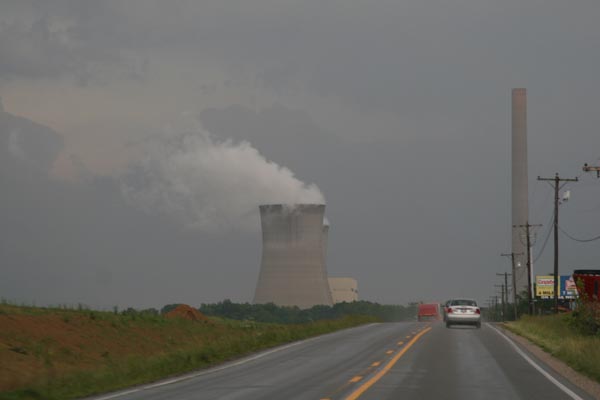 Heading south into Kentucky.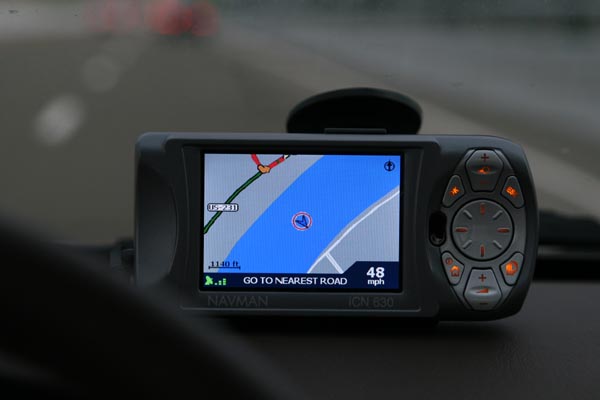 Might be time for a software update on the mapping system.. I was actually on a bridge here.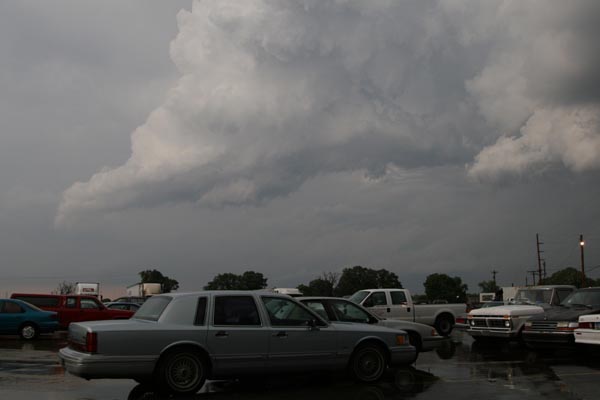 Picking my new target.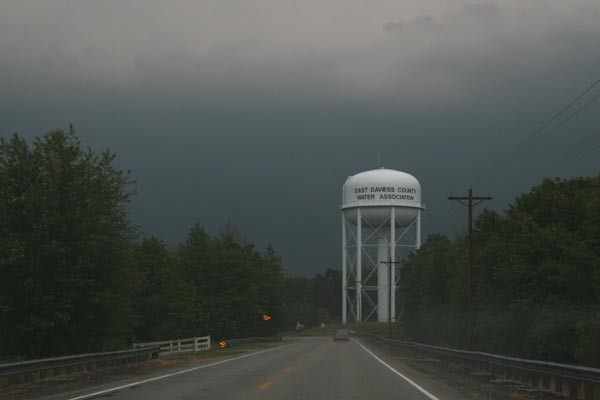 Target chosen.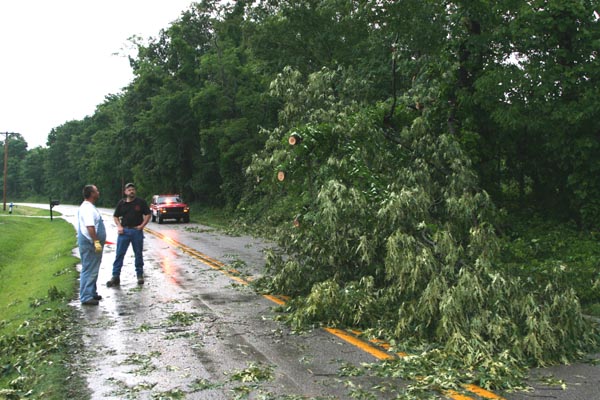 Trees down.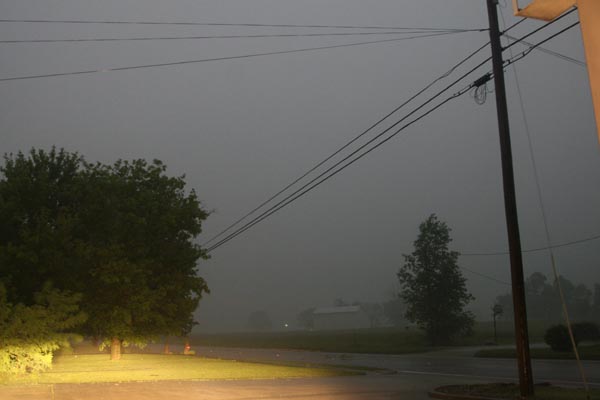 Hiding under a service station during the major part of the storm.. (It did not help)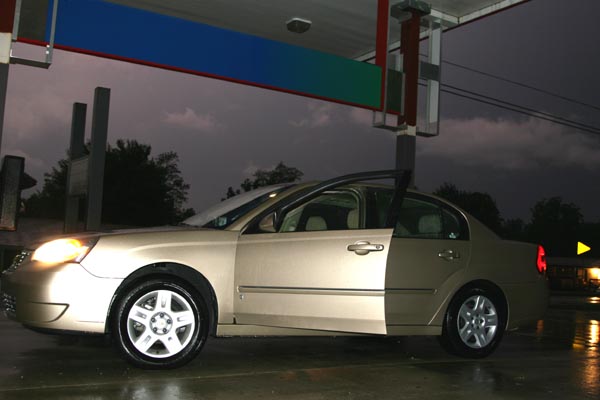 I did receive a free carwash though.