USA Storm Chasing Expedition - 10 May, 2006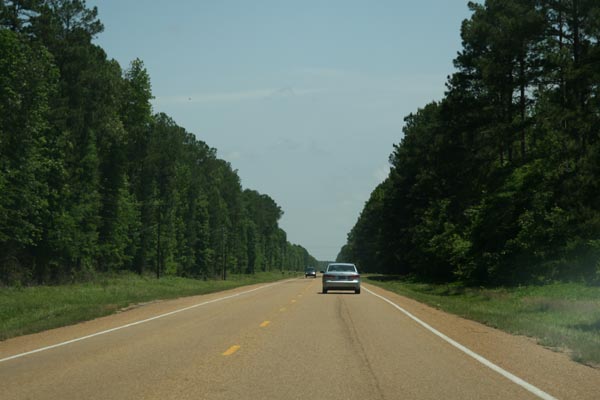 On our way through Arkansas.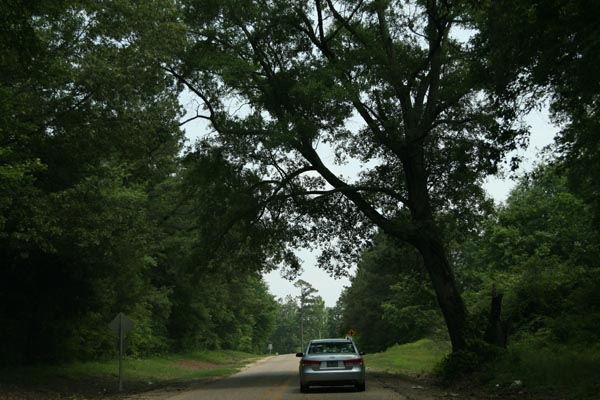 The back roads of Arkansas.. I honestly don't know where we are..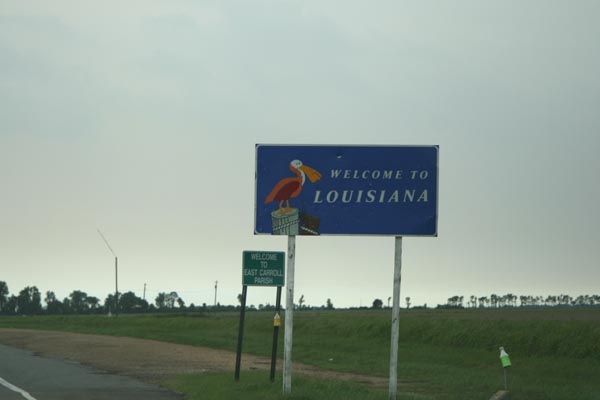 We really are quite far from the plains.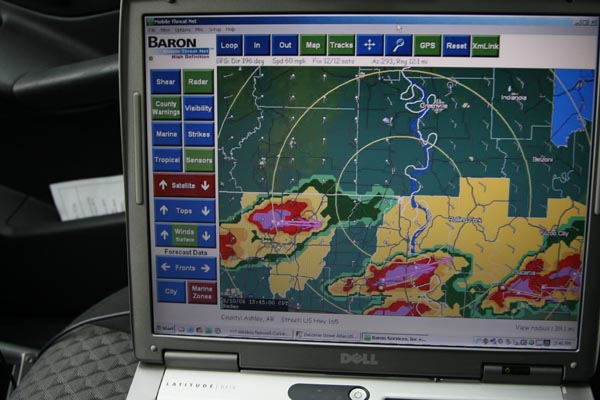 On our way to the severe storm.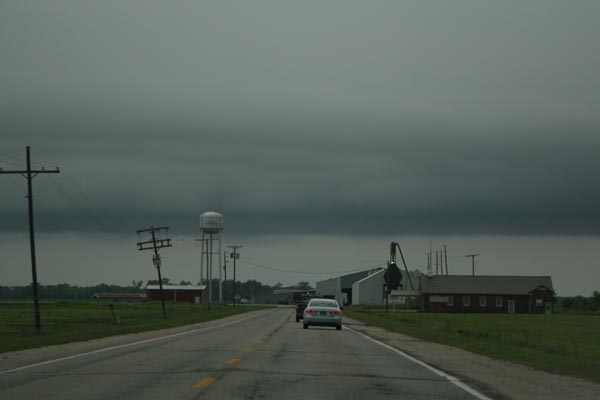 I think this is still in Arkansas.
(We crossed the border a number of times)...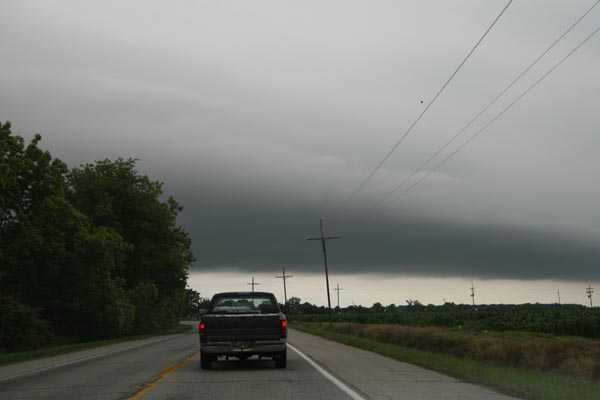 Still in Arkansas. ?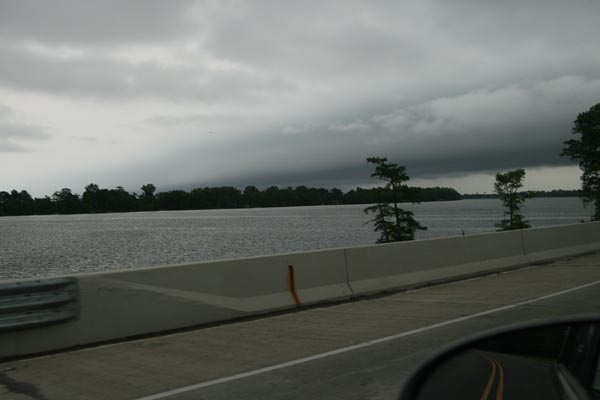 The Mississippi River.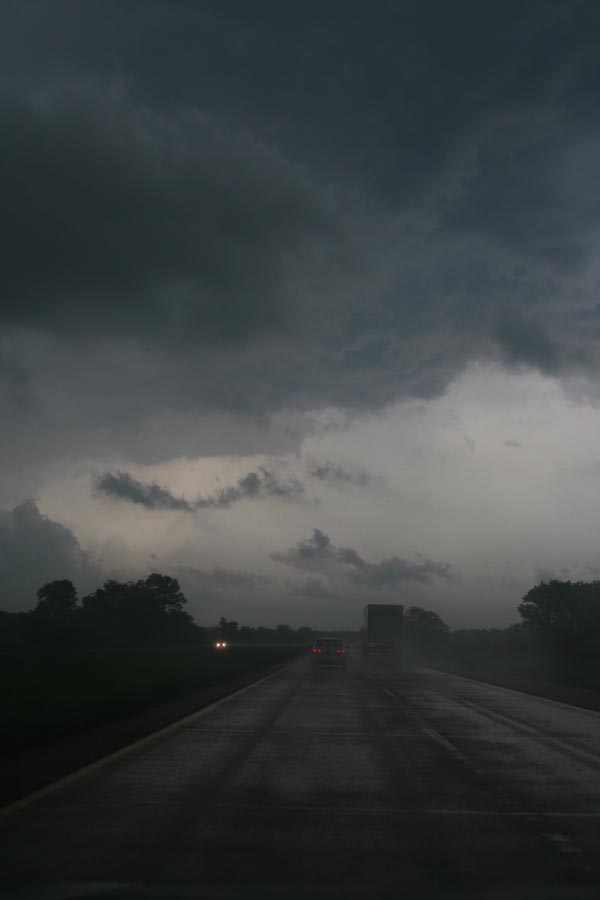 The storm is growing..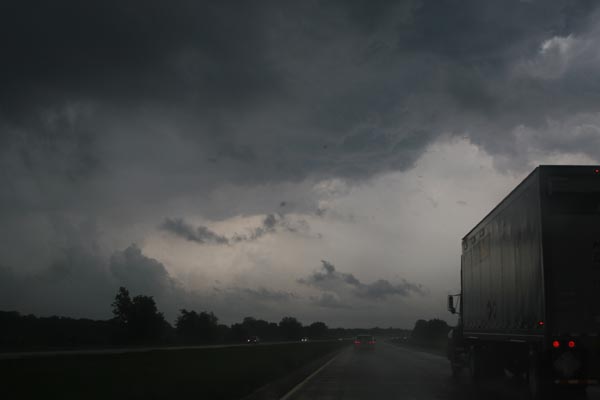 Need to get across the bridge.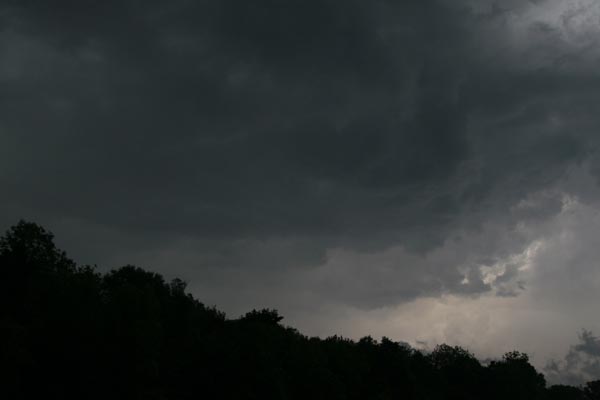 Very few road options with a clear view around here.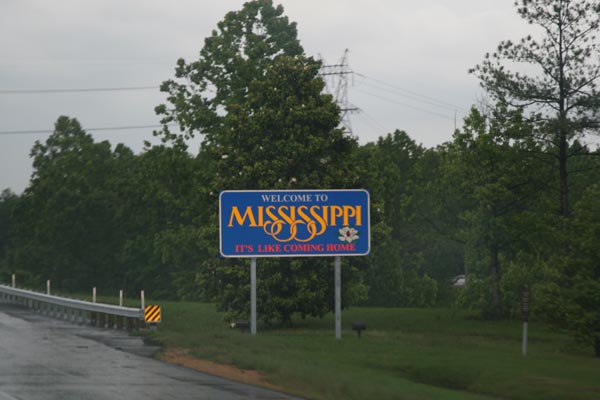 I cant believe we made it to Mississippi.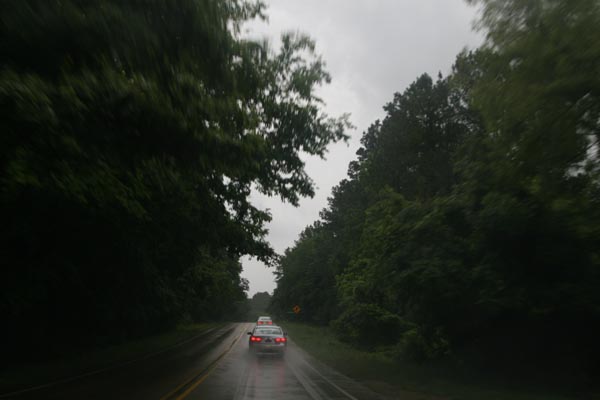 More back roads...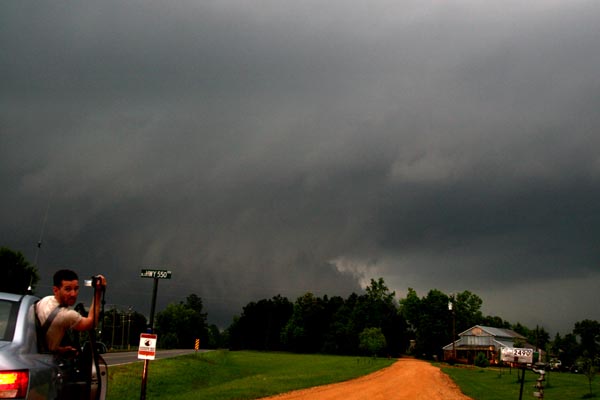 Brad carefully hanging out the car.. We are waiting for a Tornado to drop down near this house.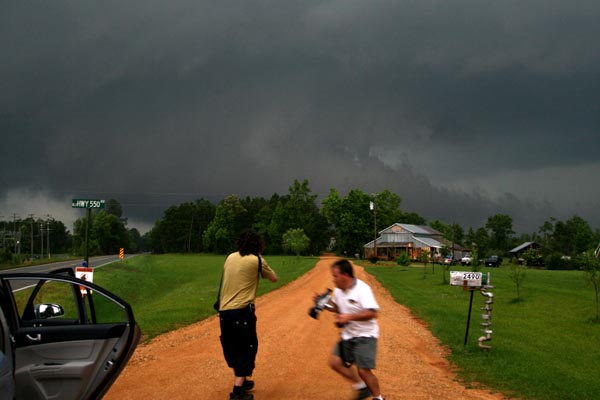 A rapidly developing rotating storm.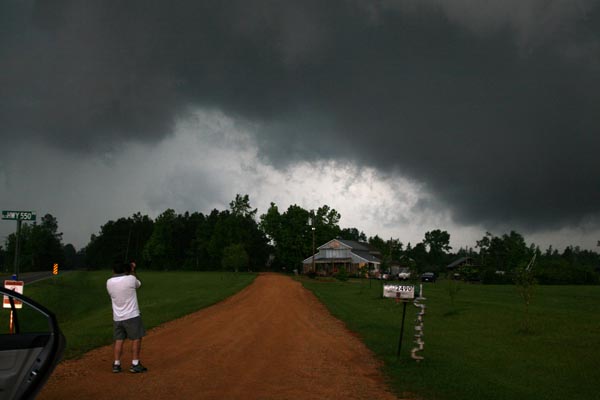 Storm was moving quite quickly.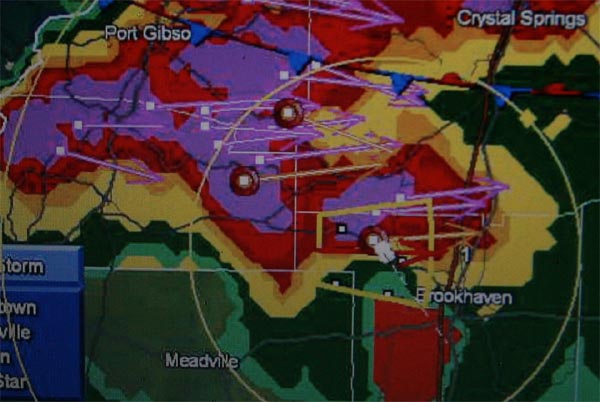 Keeping up with the storm on these roads was quite difficult.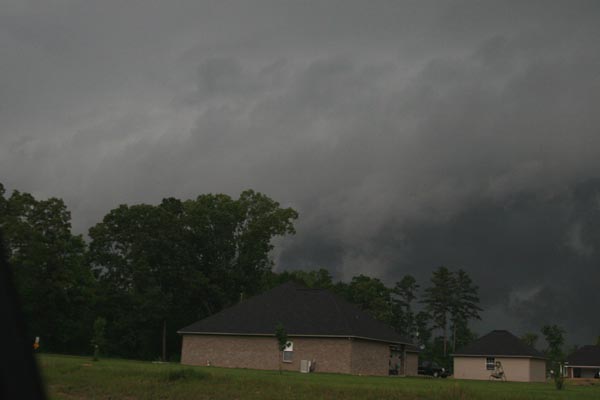 Following the storm.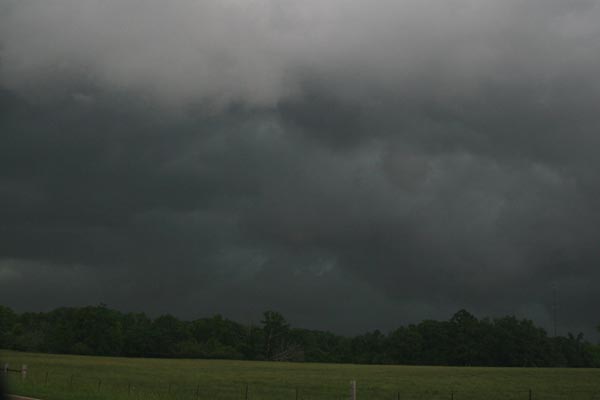 Tracking the storm to the East.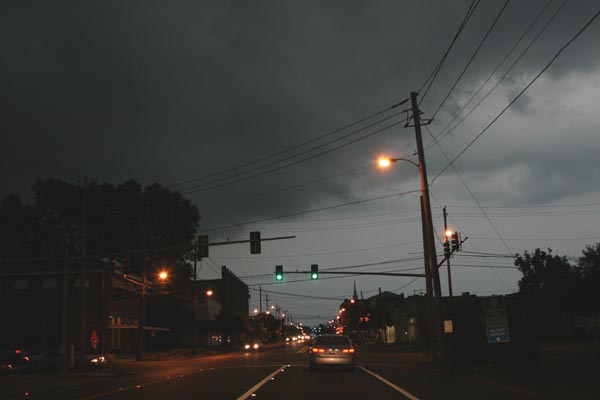 The town was under a Tornado Watch.. Police cars sitting in key positions.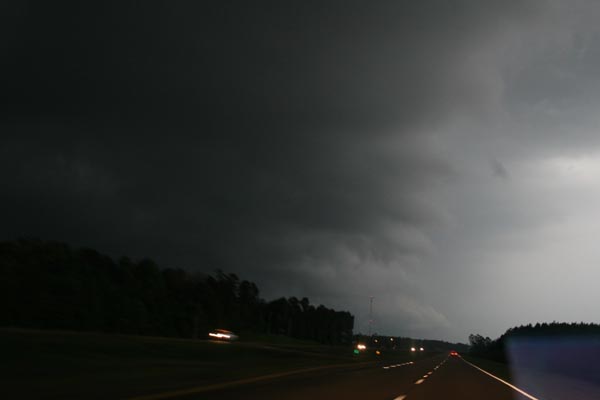 We need to get off this road... the storm was outrunning us with 60mph cross winds.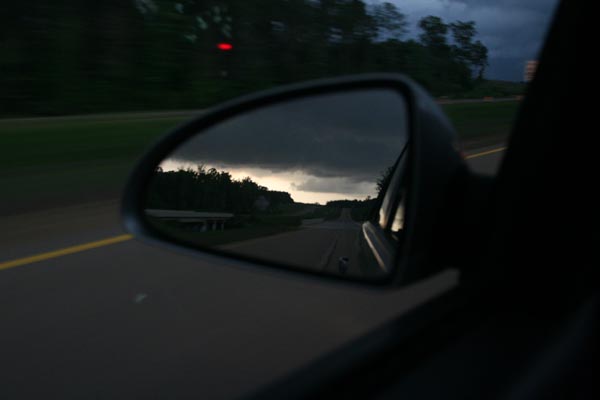 It's on our tail..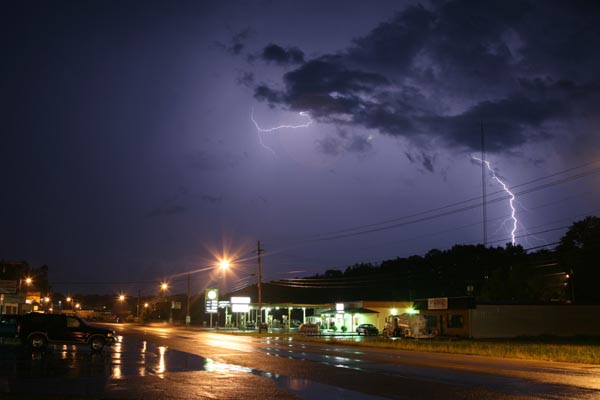 A town in Mississippi.. Tornado sirens sounded and a major lightning show started.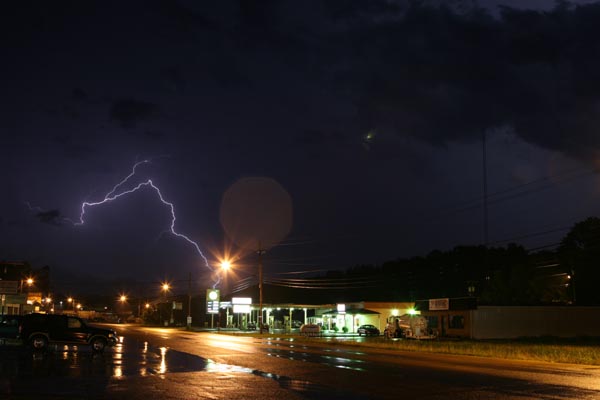 \Another nearby bolt.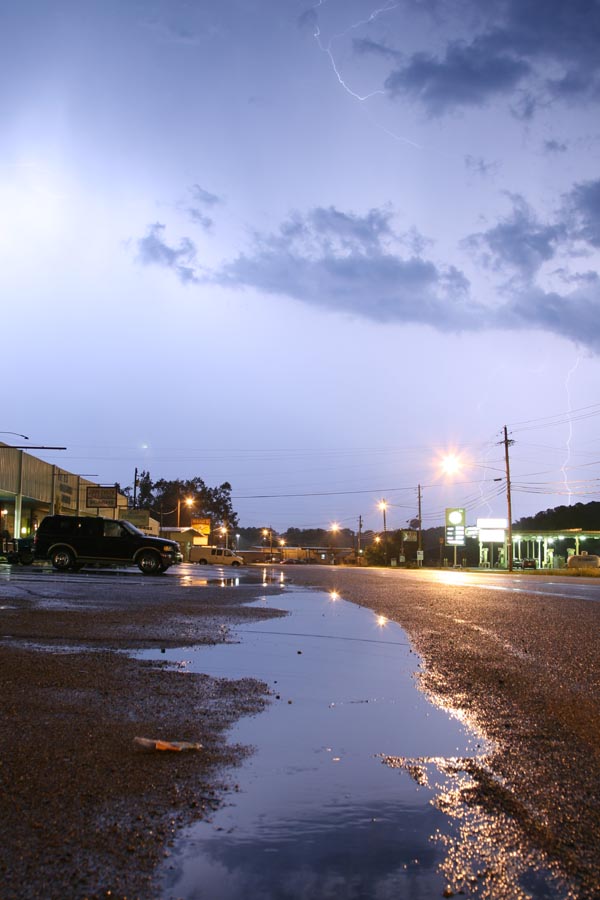 Skies lighting up.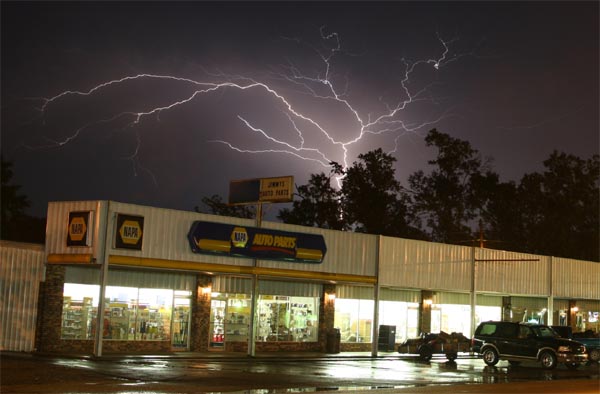 Anvil crawler.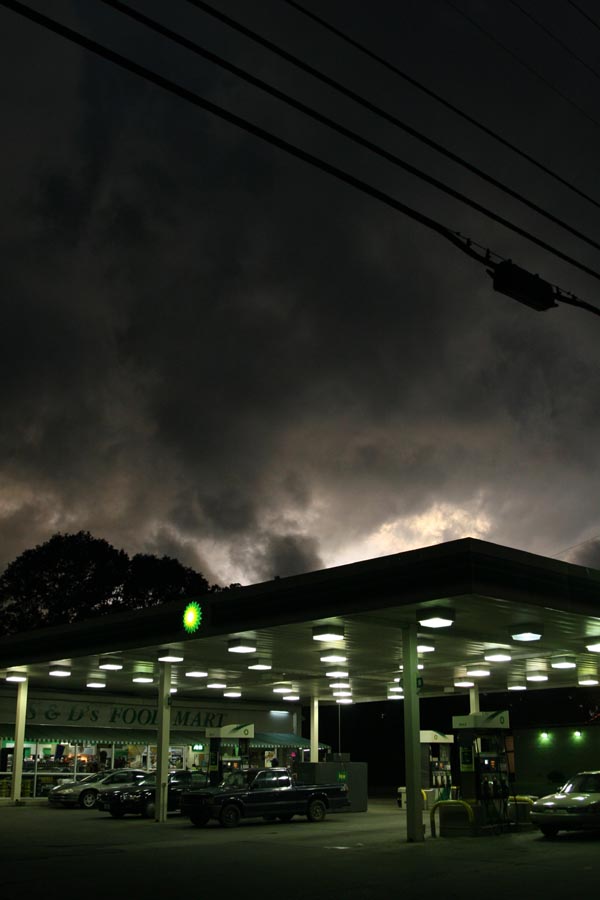 Very active lighting storm above, it's not the time to fill up.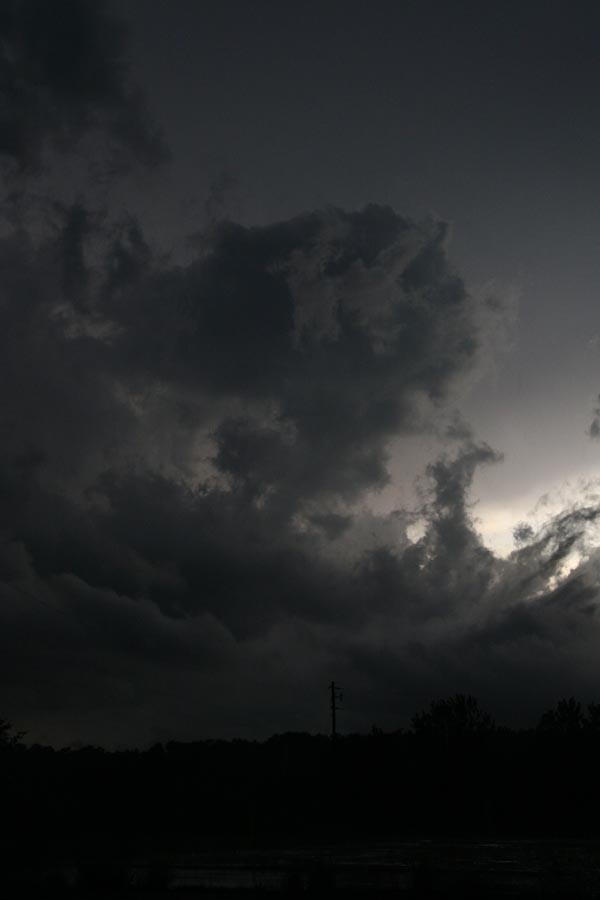 Storm is moving away.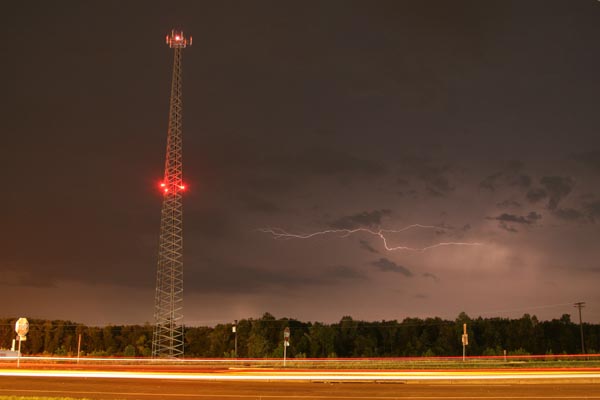 Our final destination for the Night.. Prentiss, Mississippi.