USA Storm Chasing Expedition - 08 May, 2006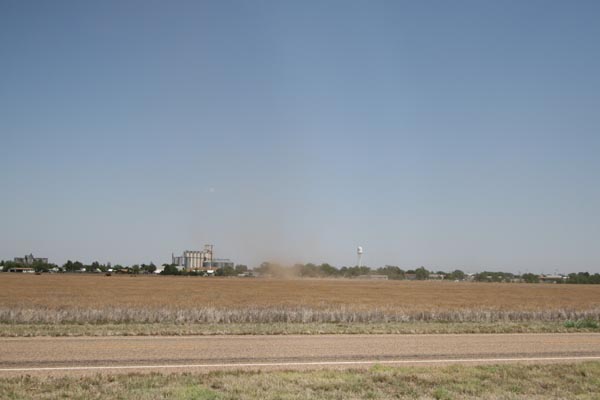 A Dust Devil.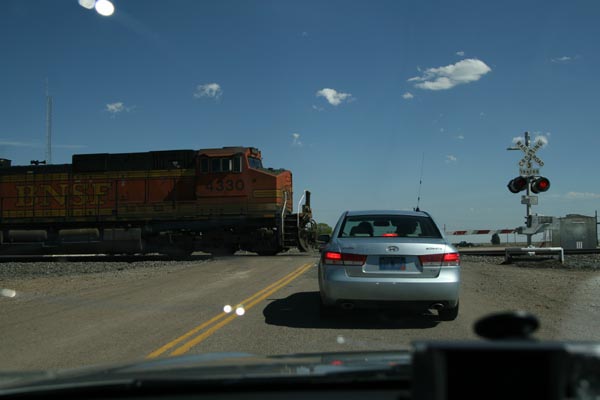 Stopping for the Freight Train.... (A wise choice)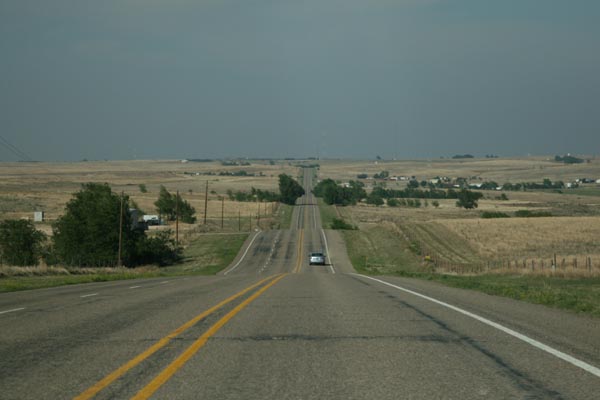 The rolling hills of Oklahoma.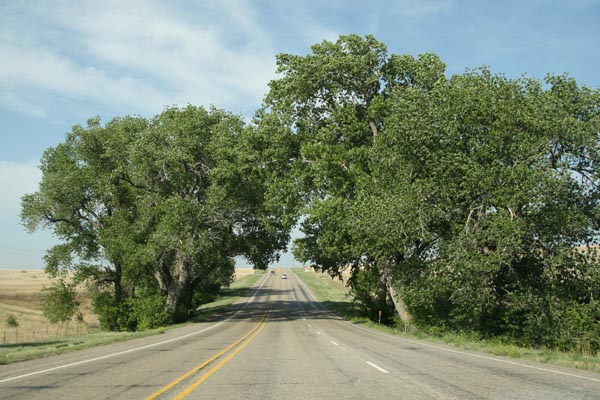 A nice shot of some trees that we passed on the road.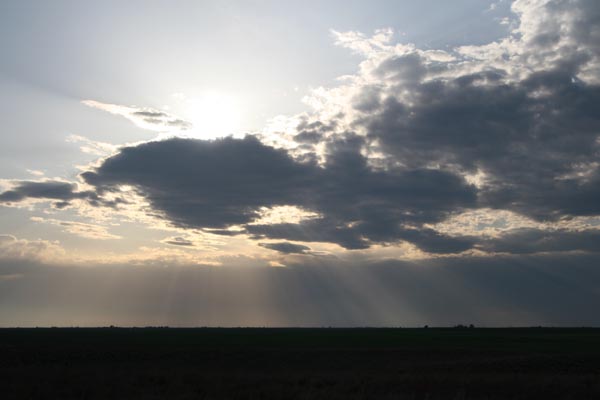 Sun is setting.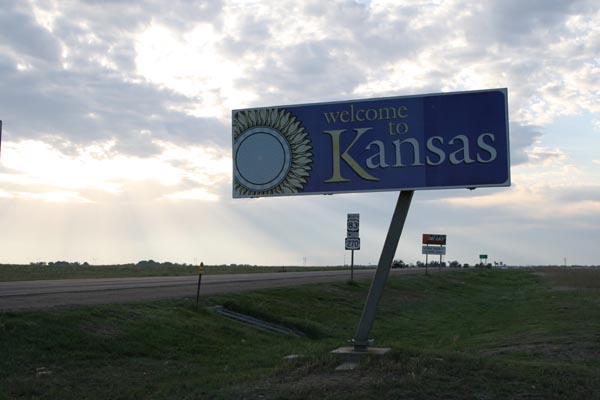 Welcome to Kansas.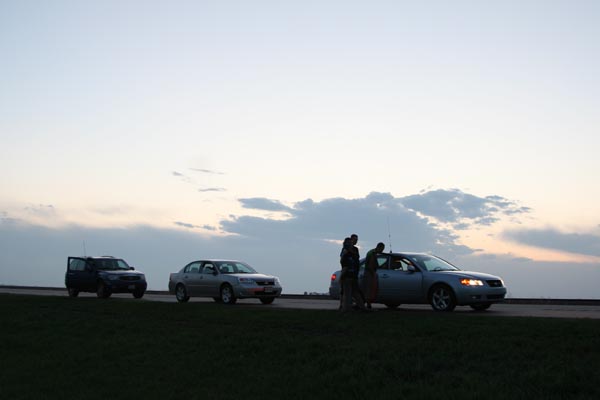 Finding a parking spot these days can really be quite tricky...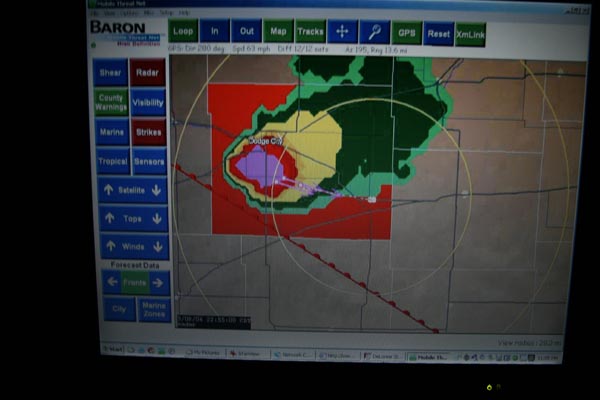 A supercell storm that we chased after...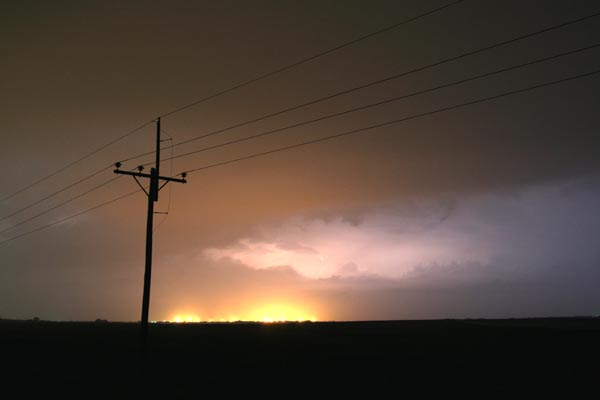 The supercell with very little lightning.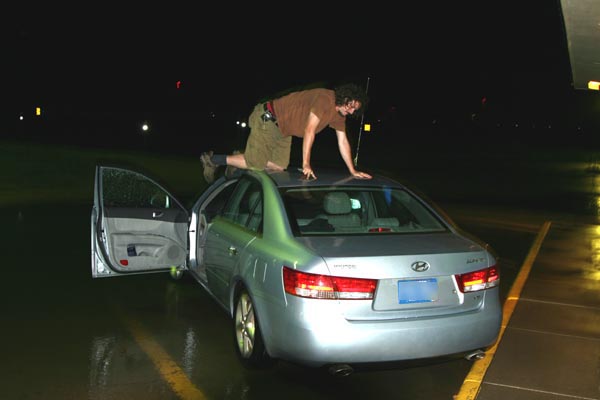 Hey Nick... I think you parked in a river...
Nick Replies... "I'll get out without getting wet... you watch....."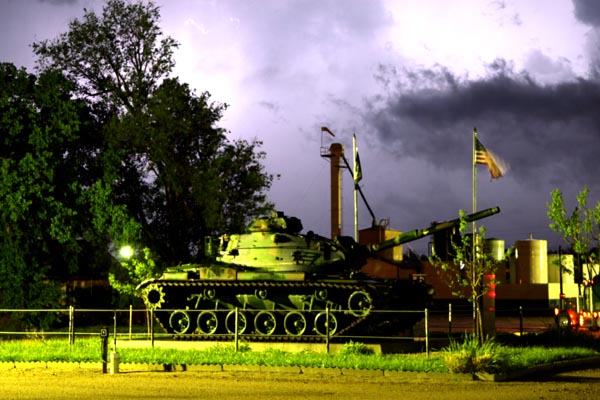 A war memorial in Kingsley, KS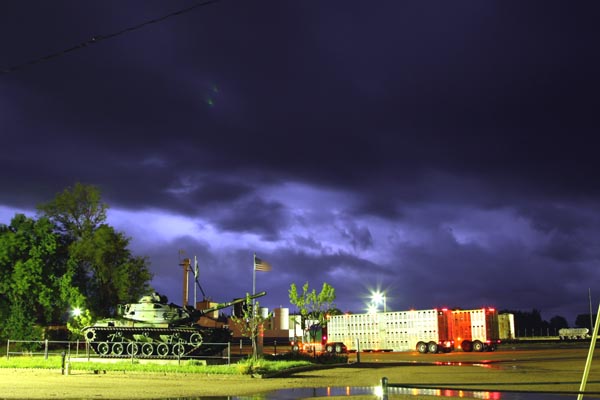 Very nice...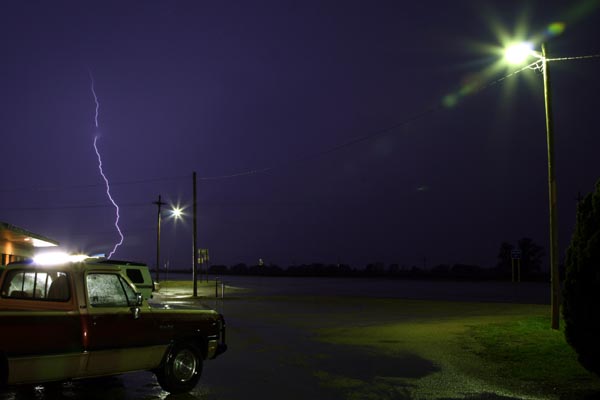 Watching for lightning.