USA Storm Chasing Expedition - 07 May, 2006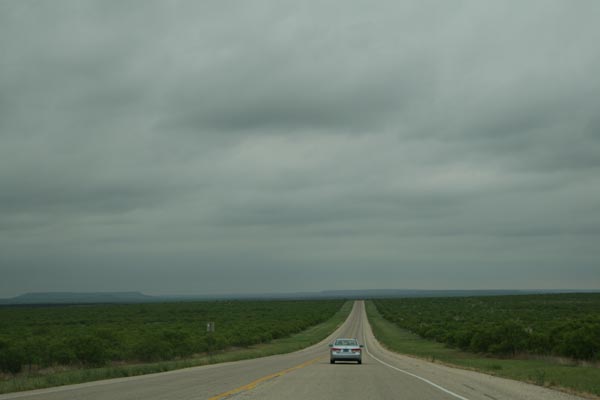 On the road again..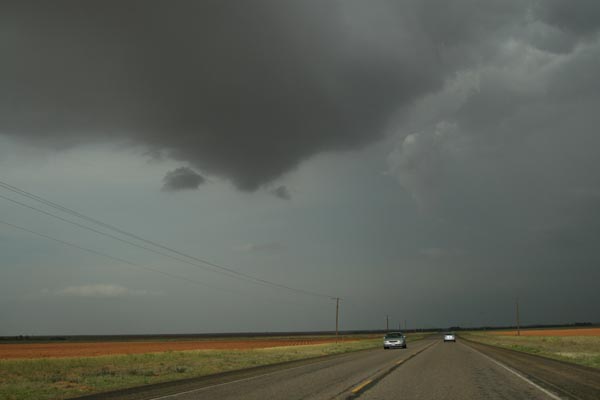 It's just a dark cloud..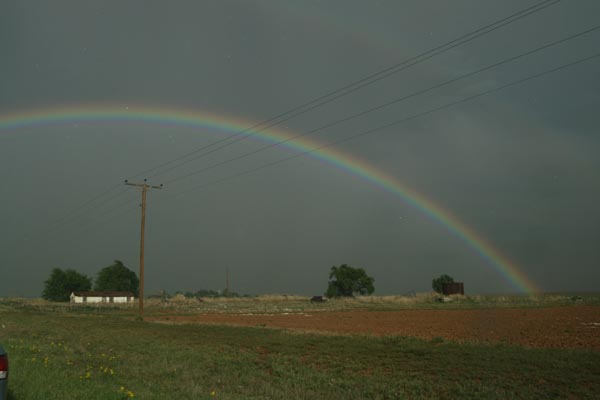 I see a rainbow.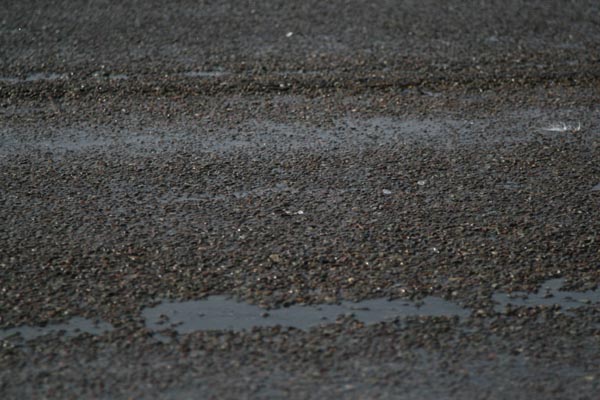 Small hail falling.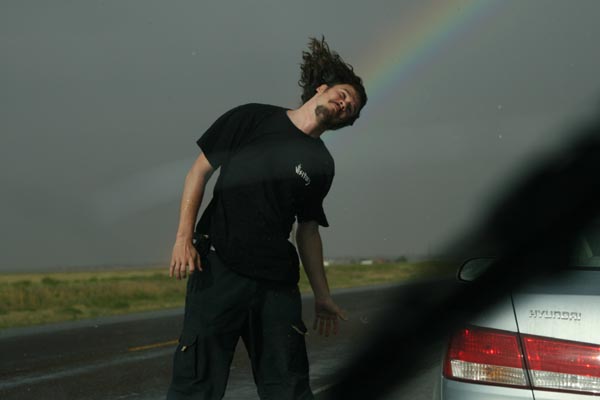 Not really sure what Nick is up to here..
however it is alleged that he is attempting to head-butt hail.

Storm assisting the rain machines.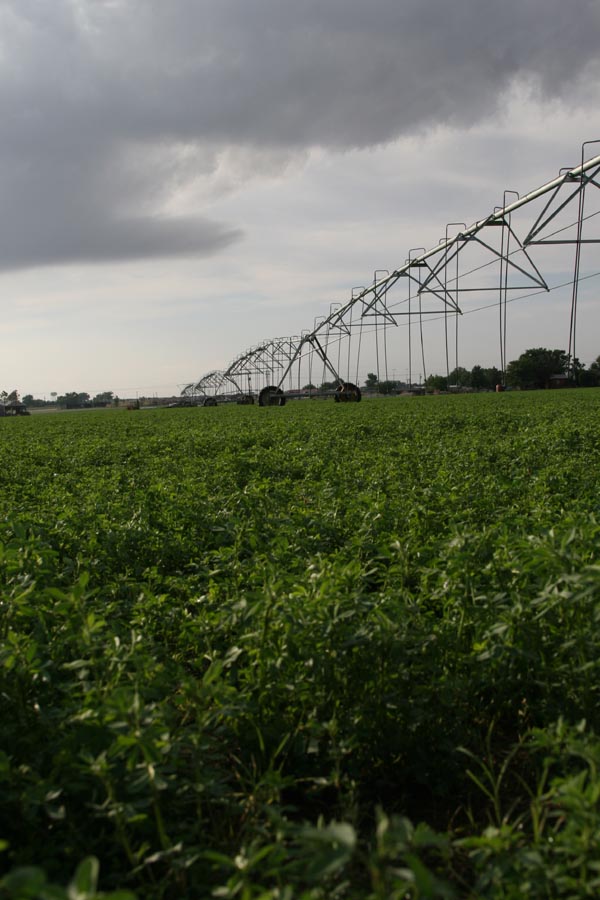 Texas crops.. (Temping to eat, but we have to factor that most farm owners have shotguns).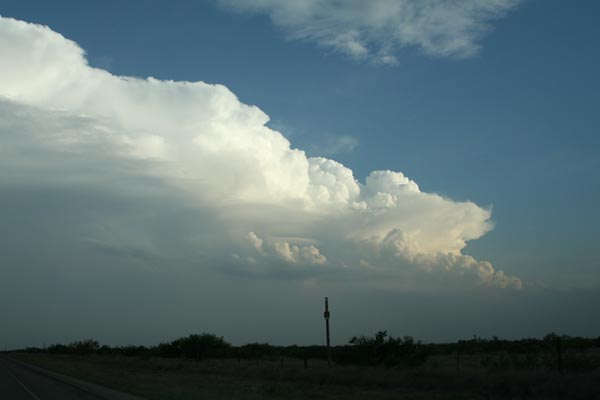 The chase is back on...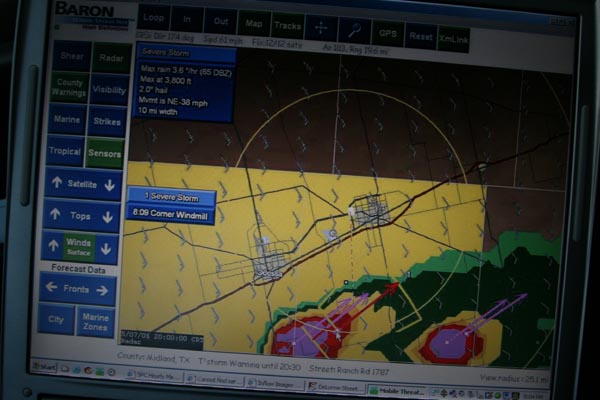 A smallish storm, but it's the best target at the moment.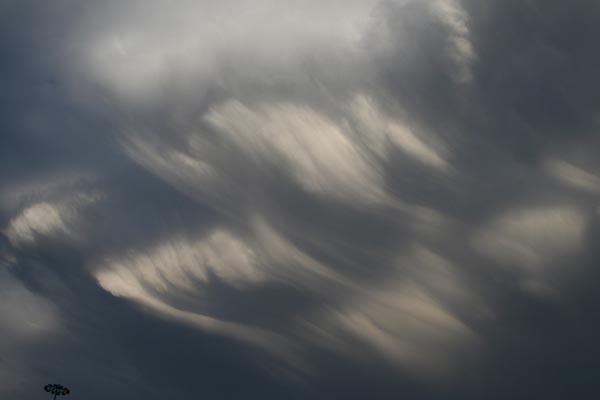 Great cloud structure.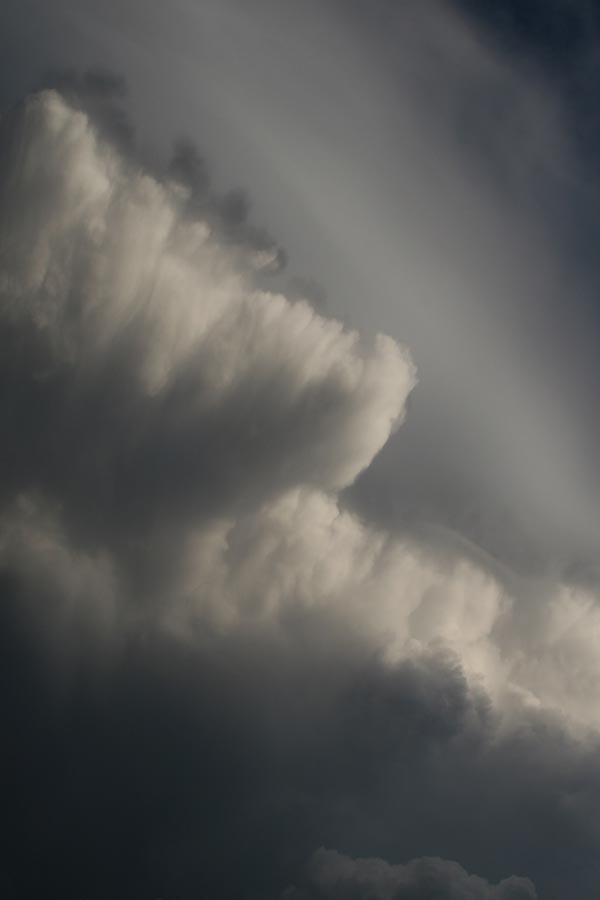 Attempting a time-lapse/motion shot. I think it was unsucessful.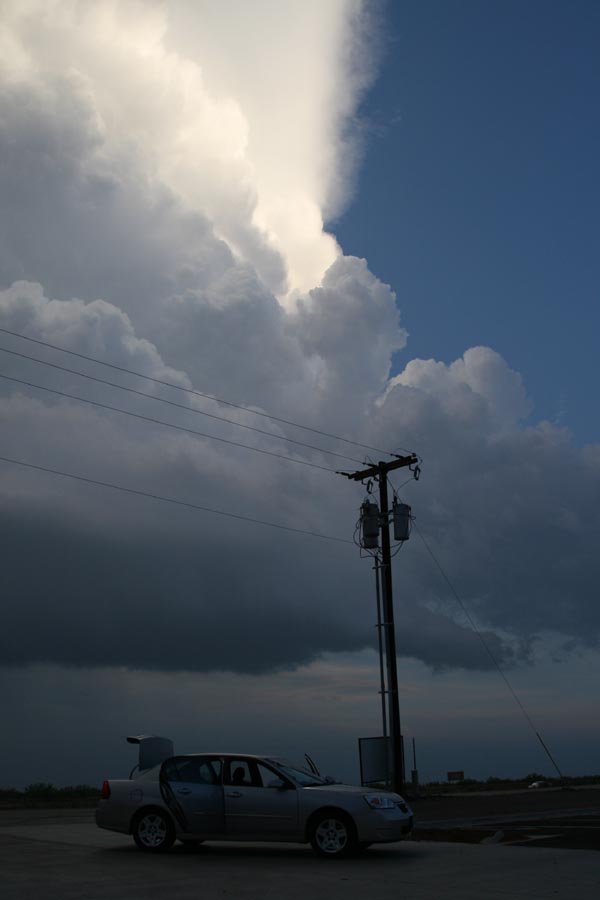 The is getting a clean.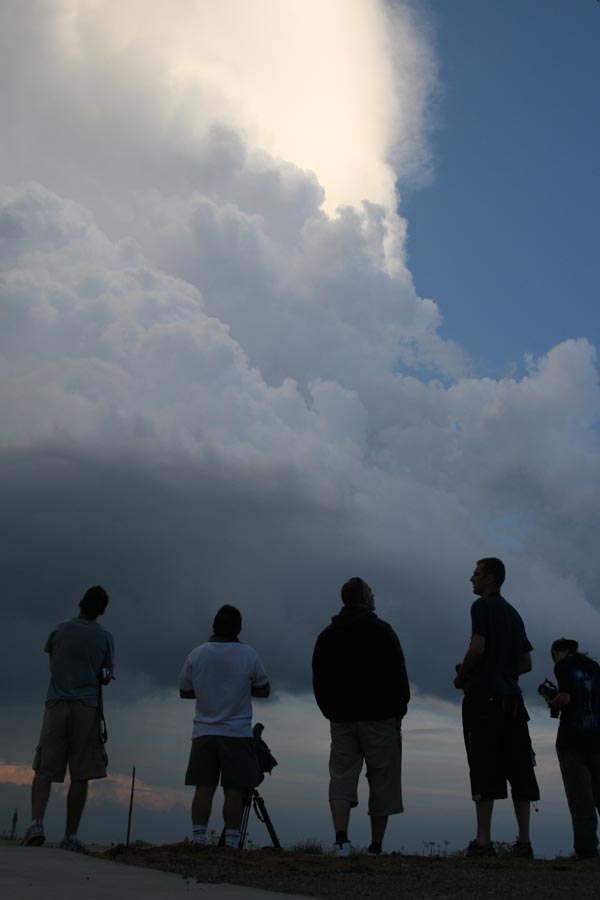 The team looking to the skies.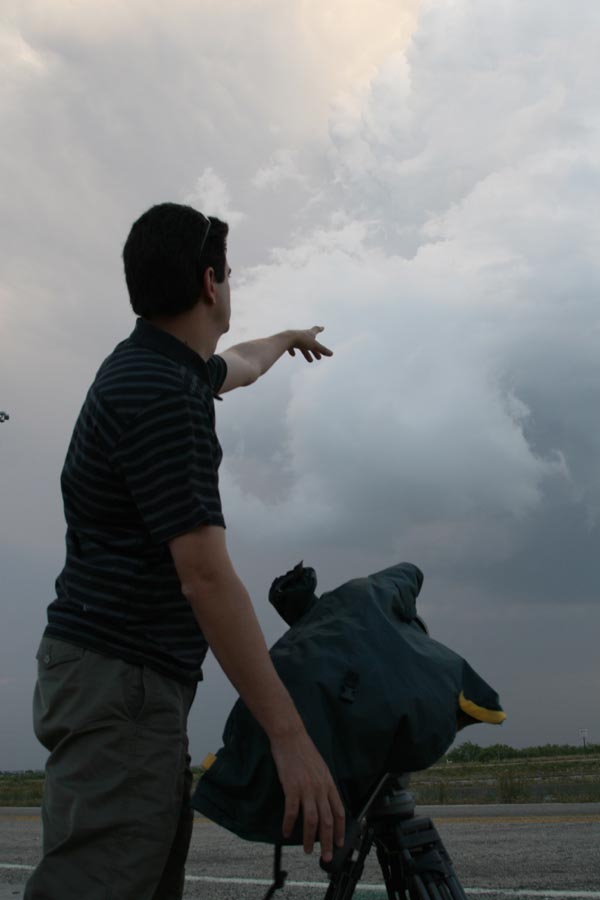 I see clouds.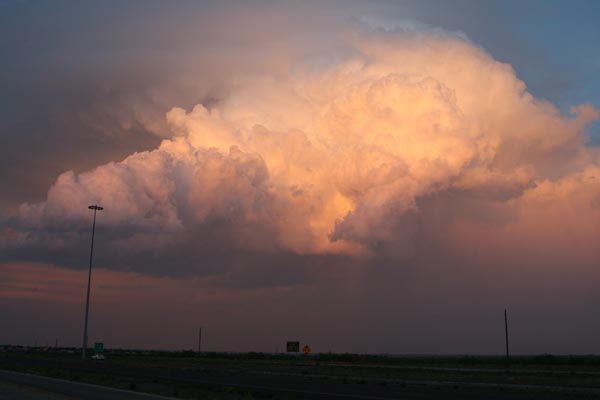 Very Nice.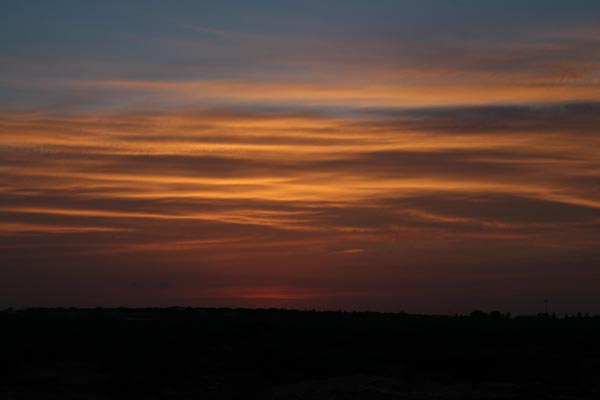 Nice Sunset.