USA Storm Chasing Expedition - 05 May, 2006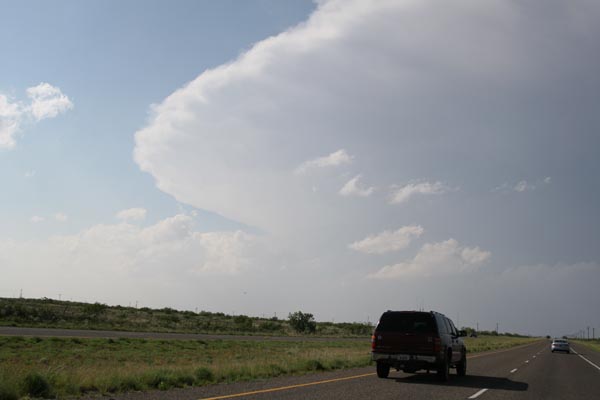 On our way... Storm exploding..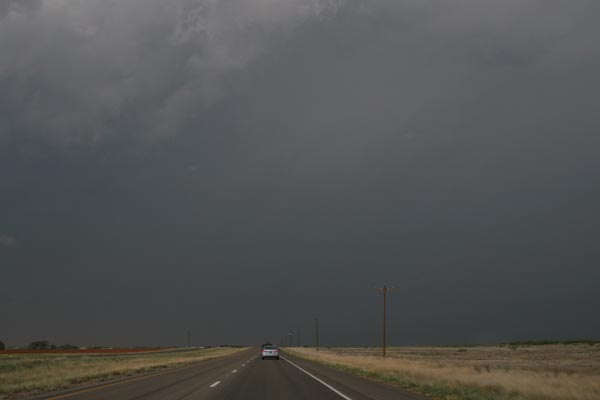 Getting larger and darker.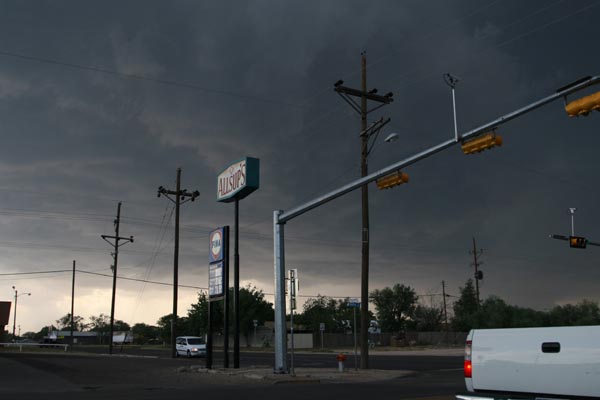 Dark skies.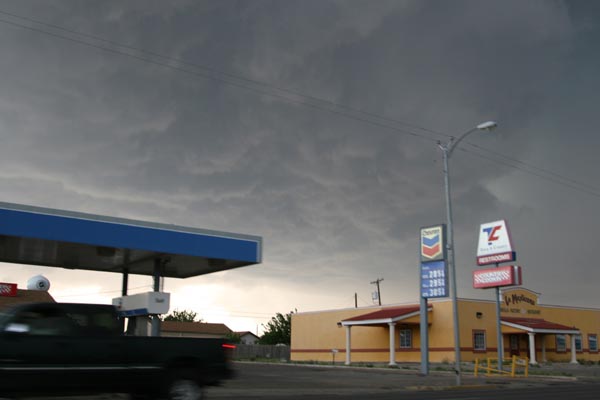 Cars escaping from the upcoming onslaught.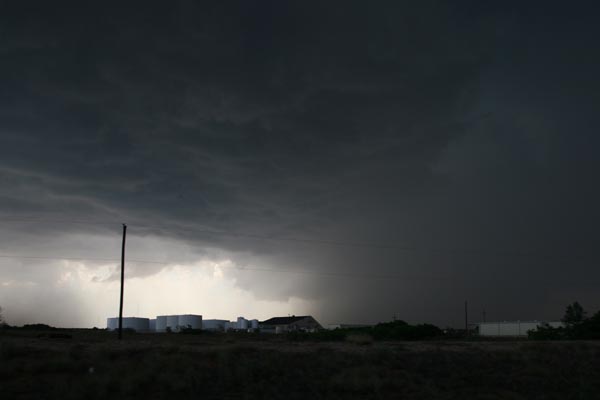 WOW...!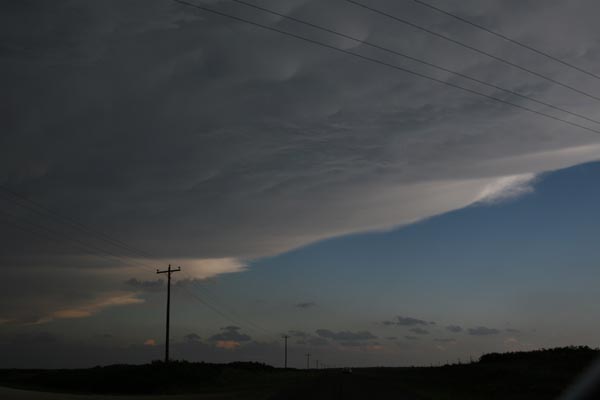 Skies have turned dark.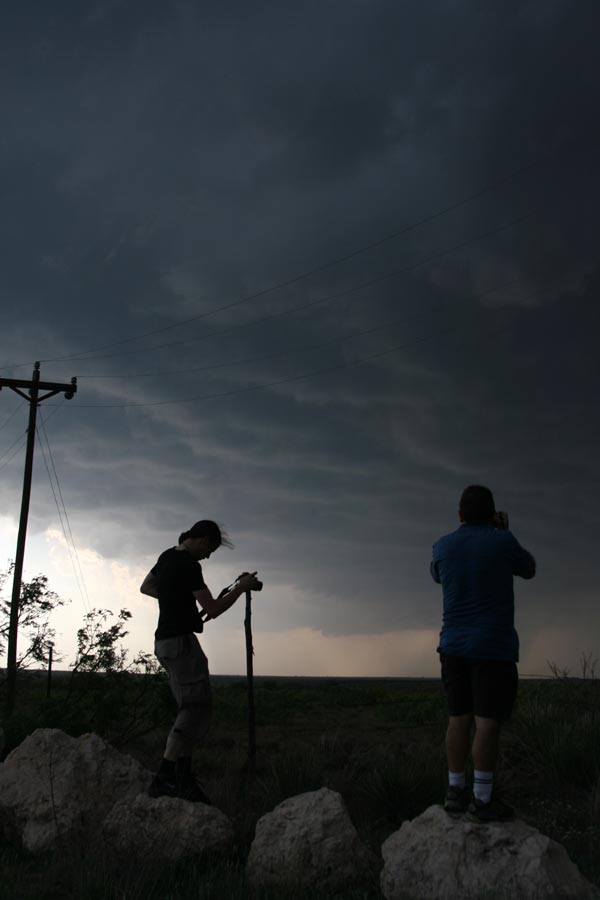 Our storm chasing team taking photos.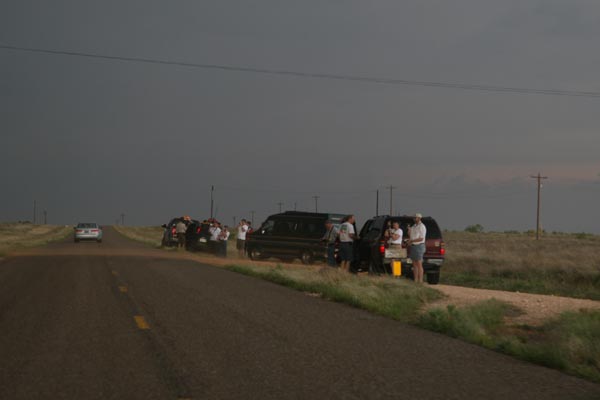 Other storm chasers admiring the skies. That looks like Cloud 9 Tours.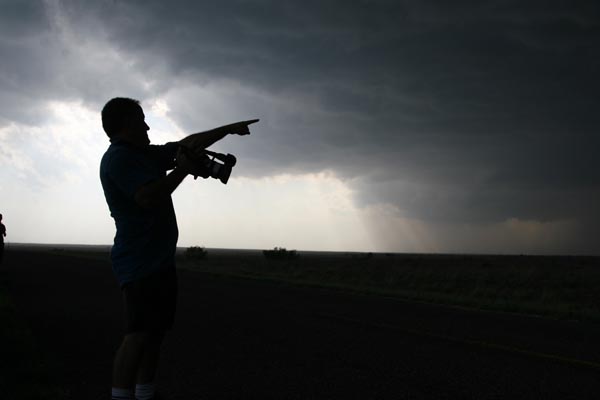 Looking carefully at developing storm.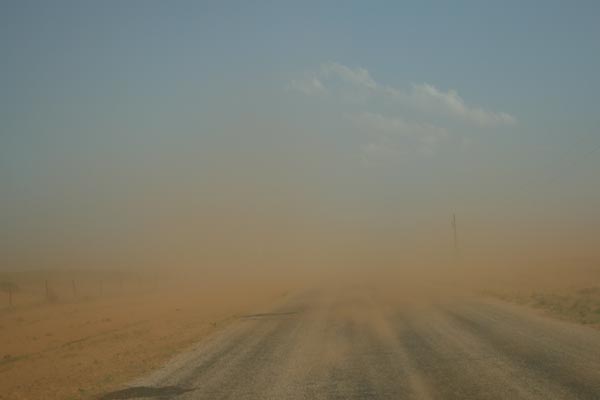 The Texas dust storm caused by strong inflow winds into the storm system.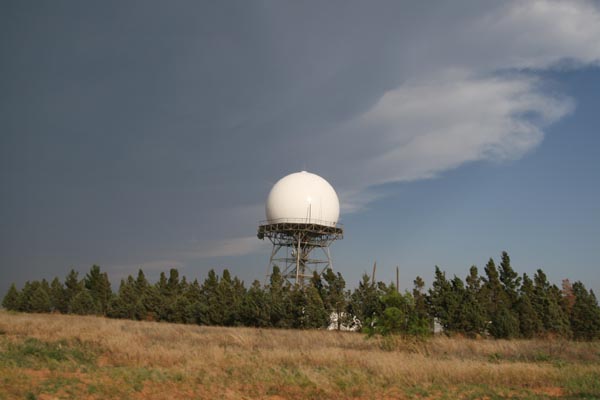 Doppler Radar located in Seminole, TX.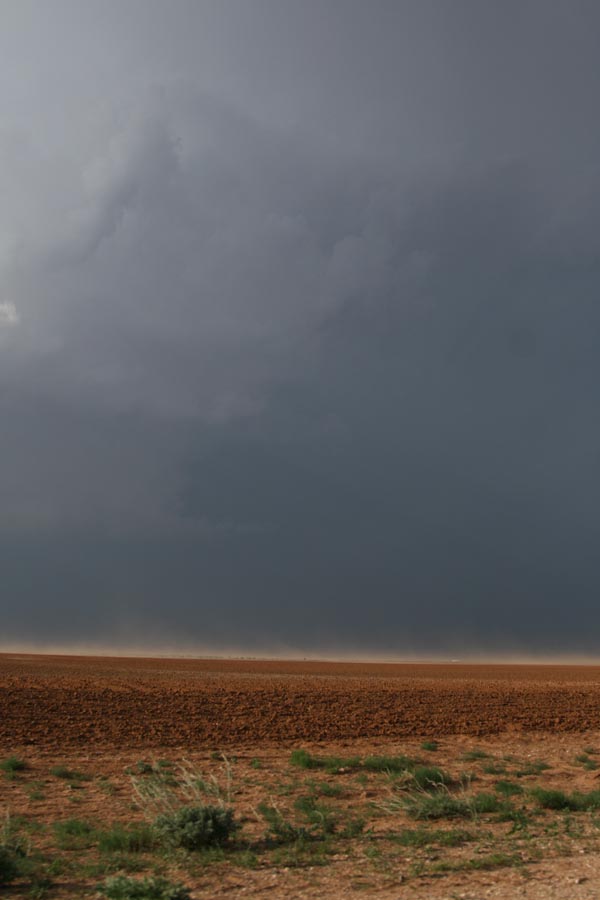 Farmers land being blown away into the storm.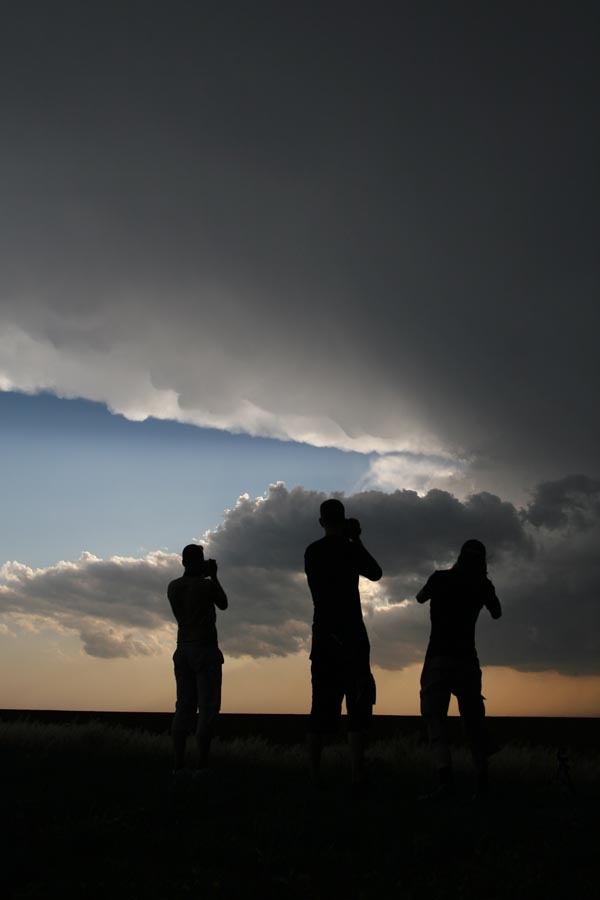 Our three friends for Slovenia. (Marco, Blush & Andre)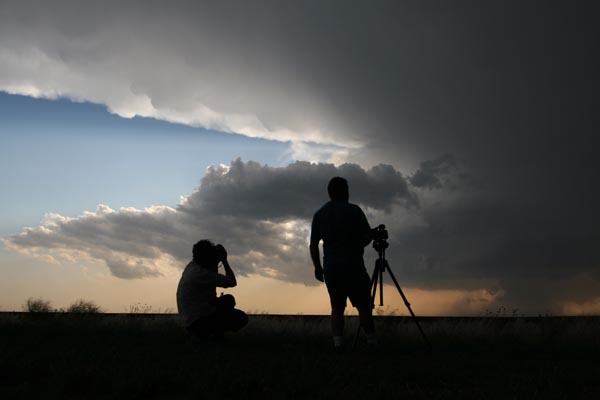 Nick & Jimmy perfectly composed in shot.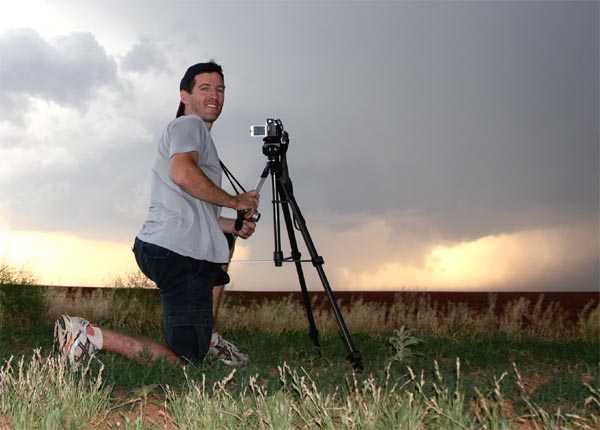 Brad quite happy about the storm development.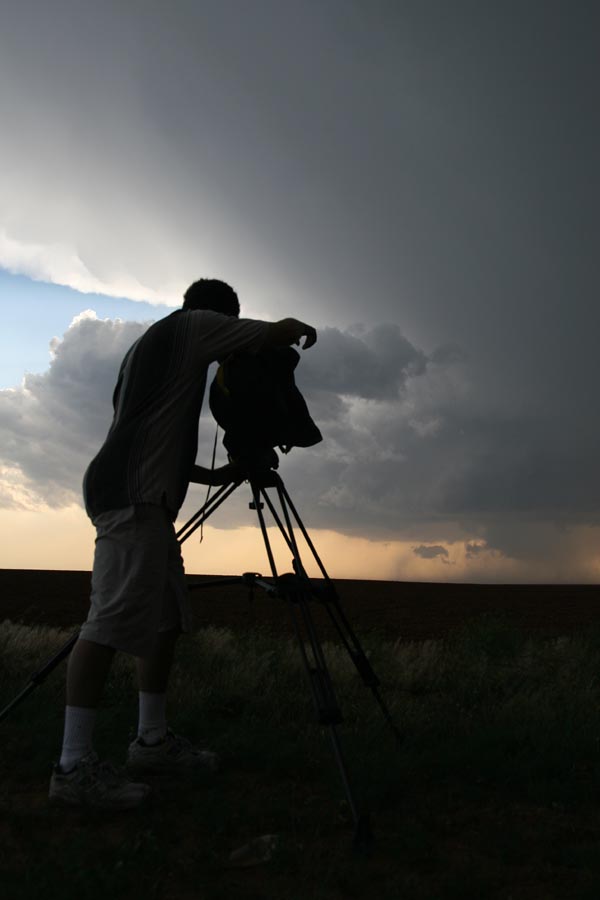 Daniel rushing to setup the camera. The tripod had to be spread to its maximum ground base,
as the inflow winds nearly pushed the camera over.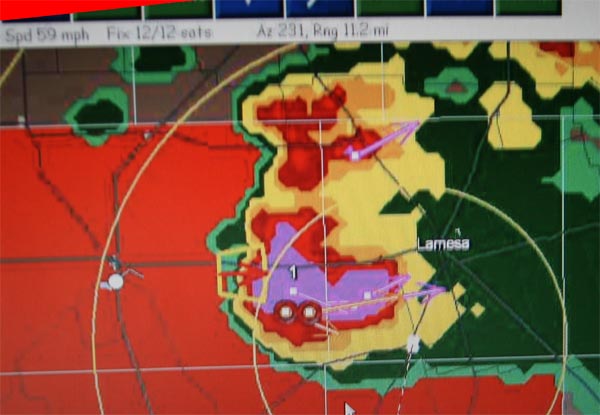 Storm heading our way.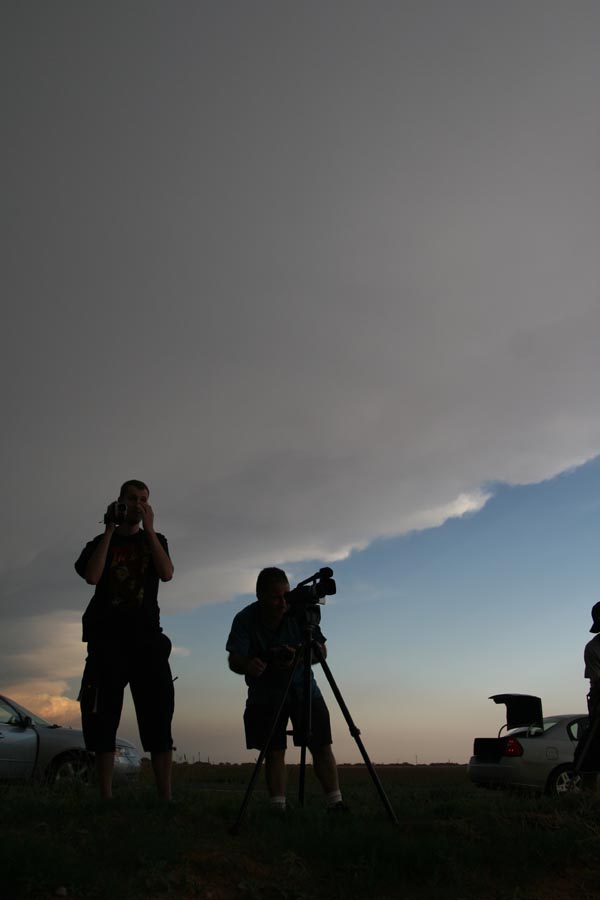 Anvil above us.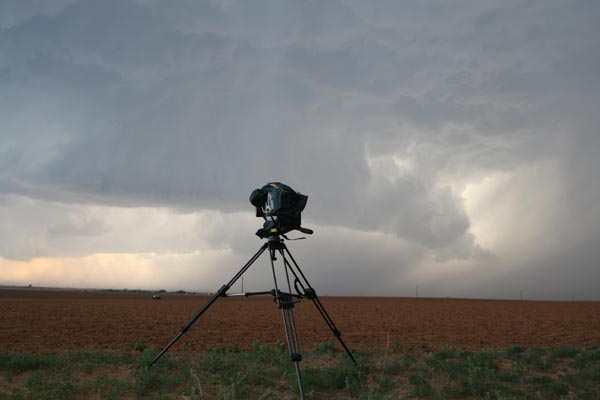 Storm front heading our way.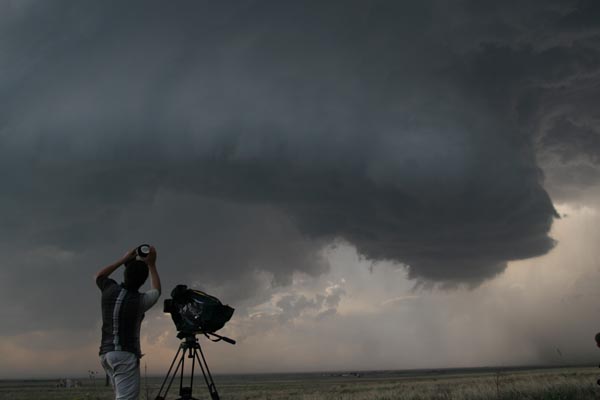 Is there dust on my wide angle lens... If there isn't.... There is now...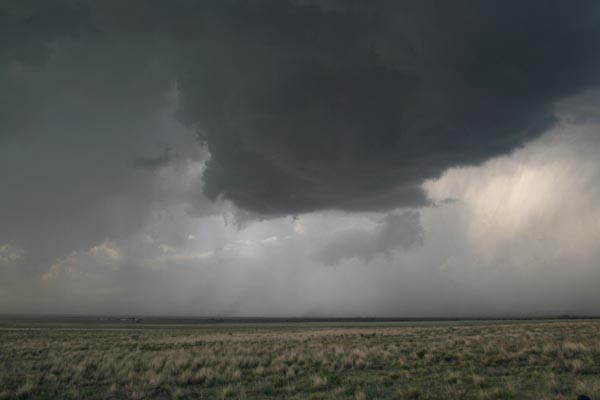 A brief tornado did touch down, however it was wrapped in rain..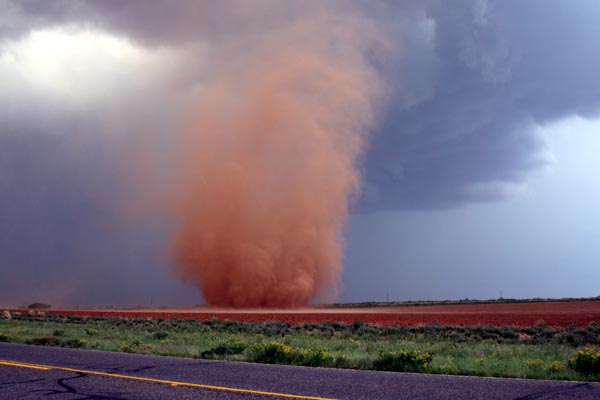 Confirmed F0 Anticyclonic Tornado
We were about 150 metres away when it crossed the road.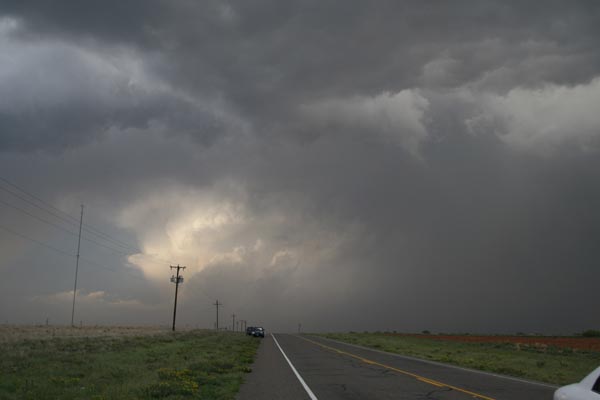 Looking back down the road.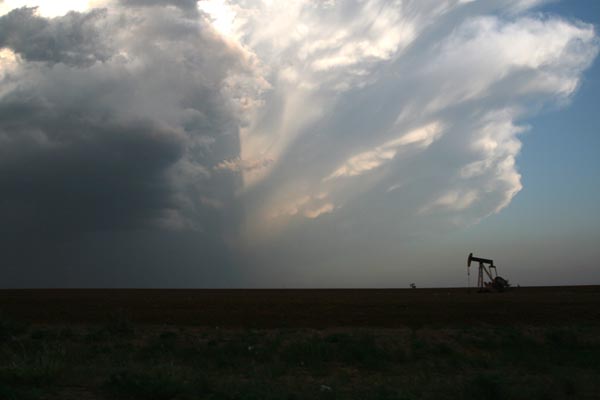 Nice contrast between oil pump and the storm.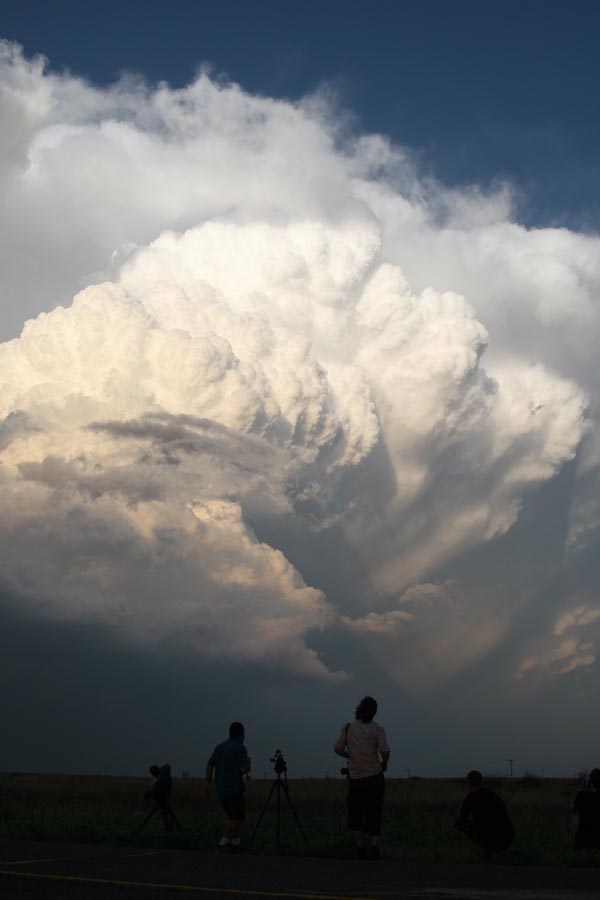 Amaing.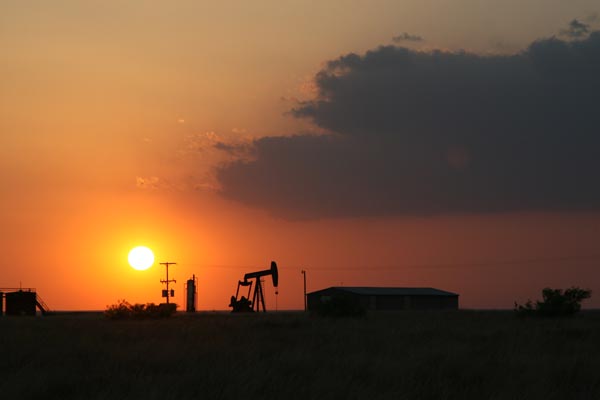 Possibly one of my favorite shots so far.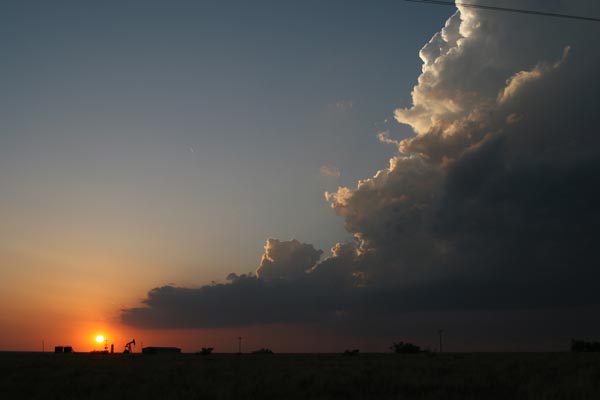 It's amazing looking at the contrast between clear skies and the storm.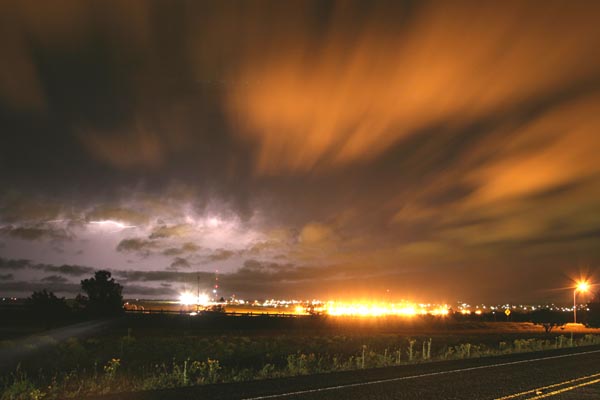 Driving into Colorado City, Texas...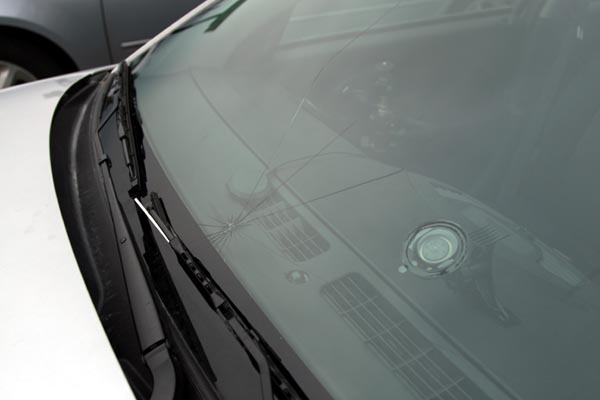 The hail damage smashing my front windscreen and wiper.