USA Storm Chasing Expedition - 03 May, 2006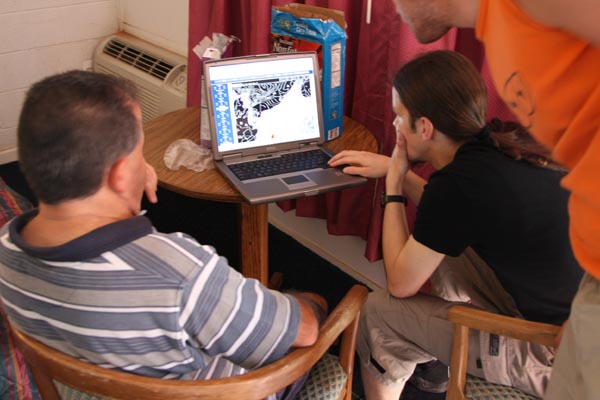 Forecasting the day's activities...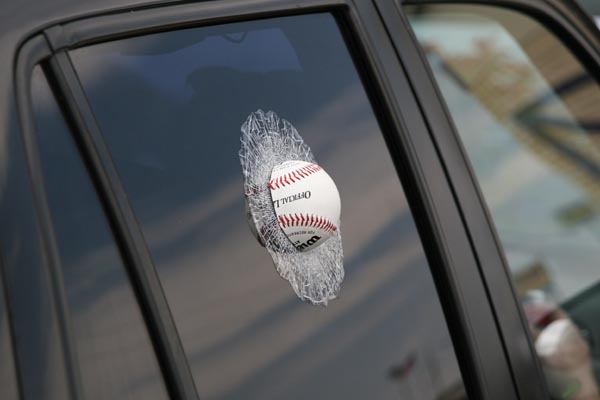 What the ?... I've heard of Baseball sized hail... but not hail baseballs !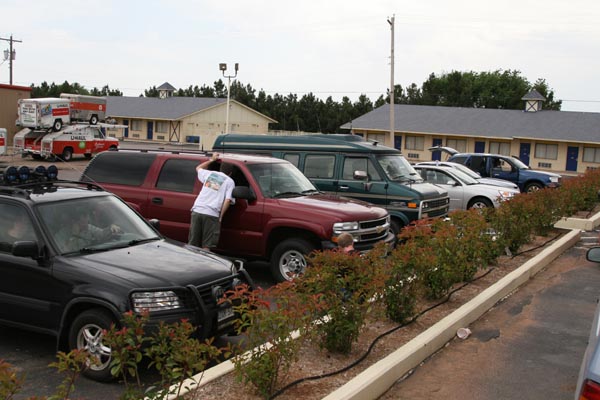 Our storm chasing friends gathering in a carpark at Childress, TX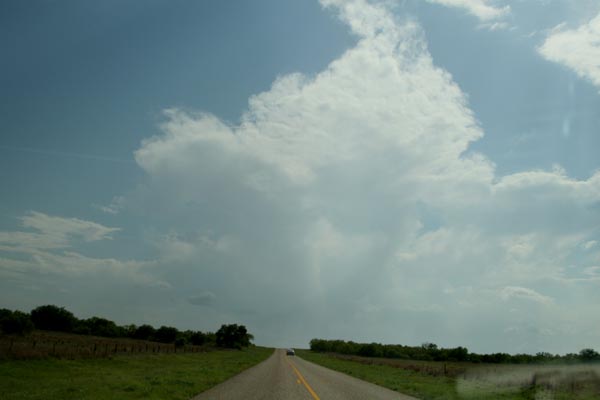 Here we go....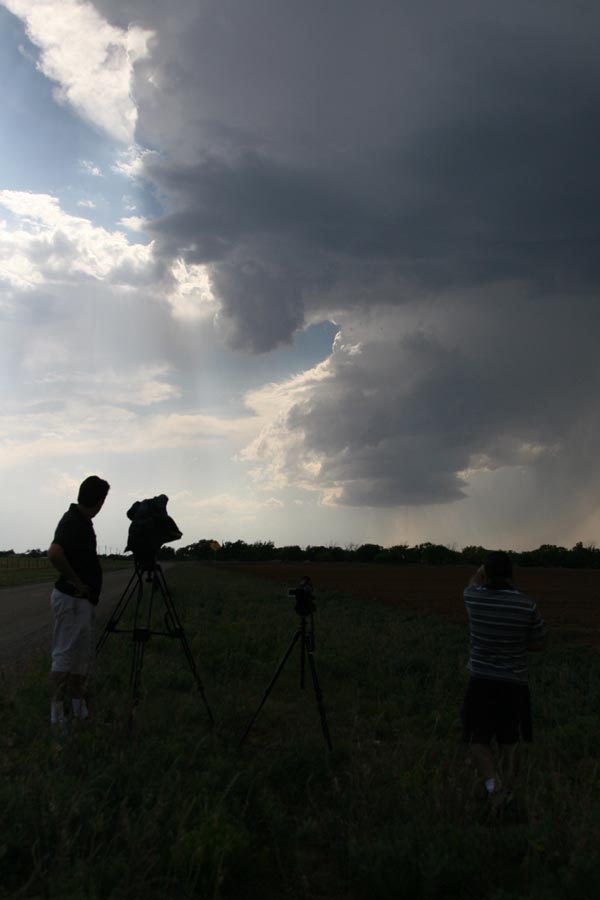 Storm No 1... Died out quickly, but we soon chased another.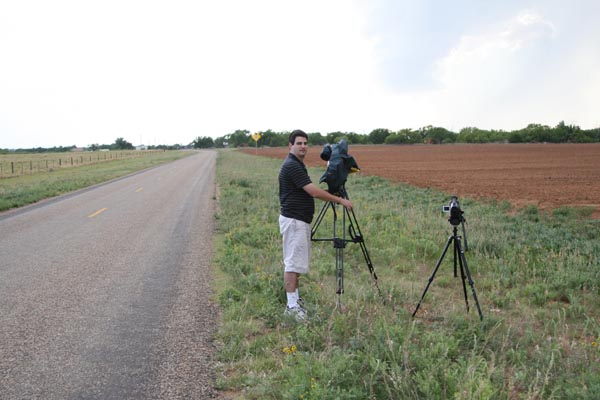 Same shot, different exposure..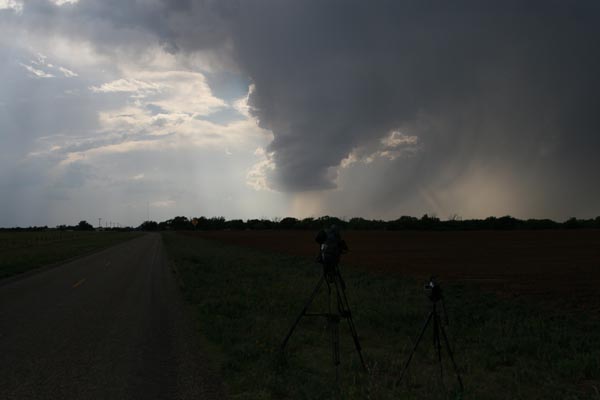 Looks like the start of a Tornado.. But it's just a weak updraft base.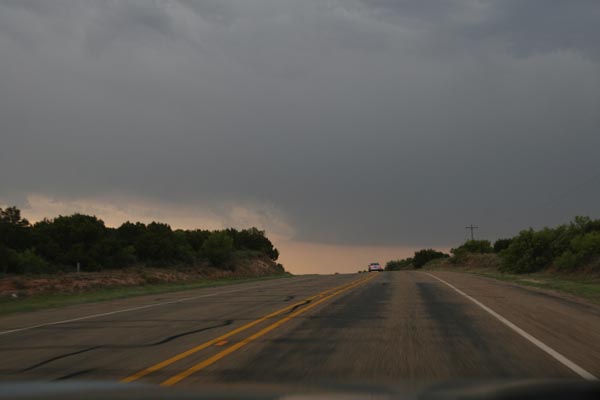 The dark skies lie ahead..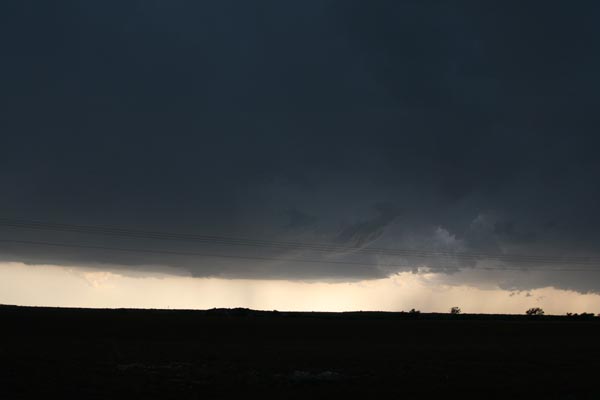 An HP Supercell forming..
\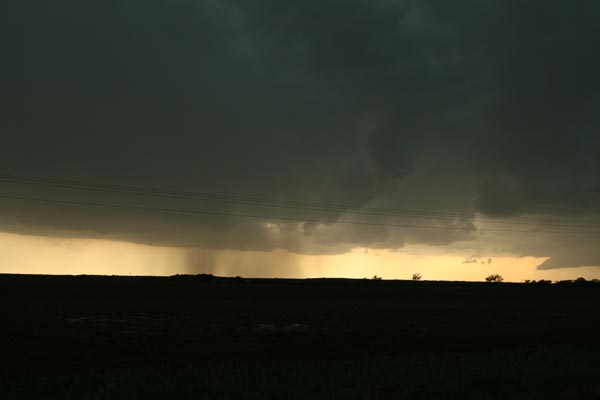 Not enough rotation to spawn a tornado.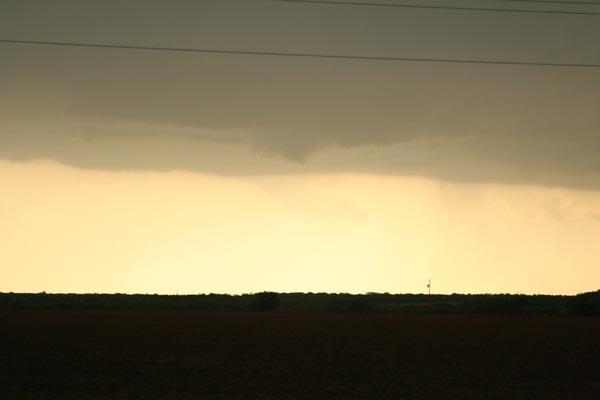 This was the tornado that never was...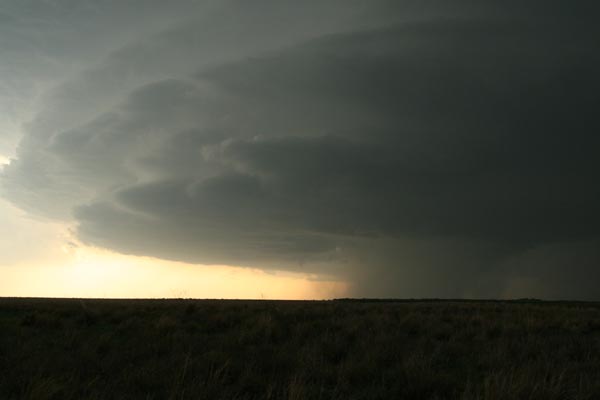 The Supercell growing..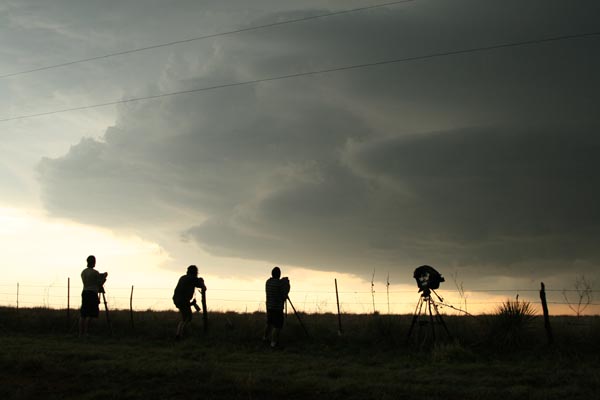 Three storm chasers and a camera.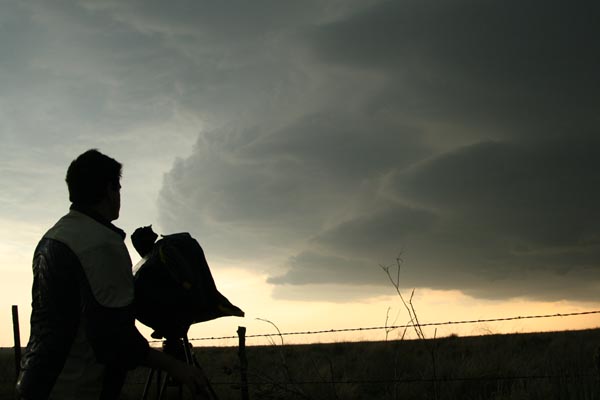 Being hit with inflow winds.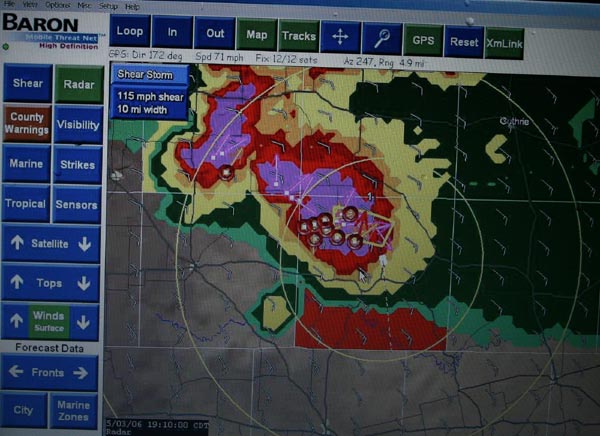 Tornado warning current Note: we are the little white car in the middle.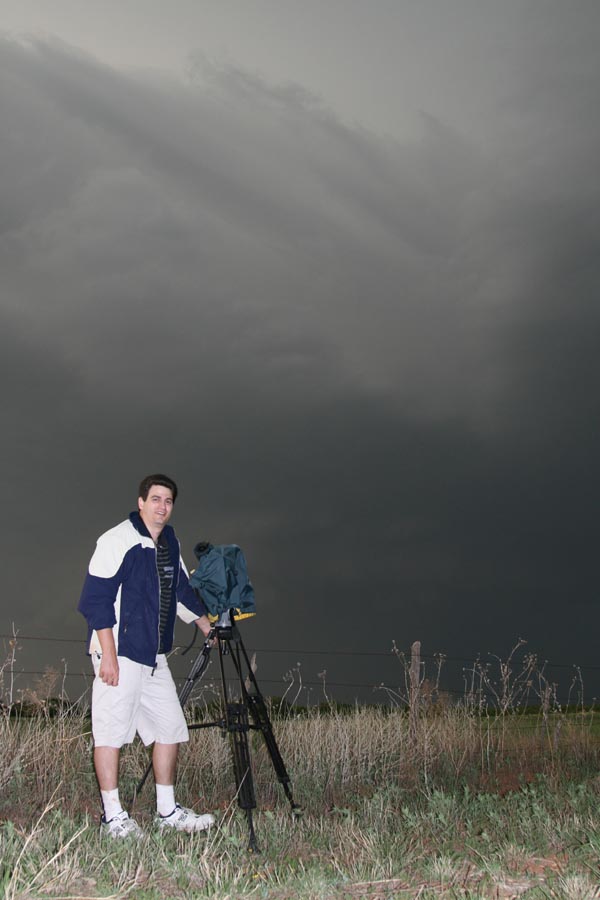 Please take the shot.. Lightning is hitting all over the place..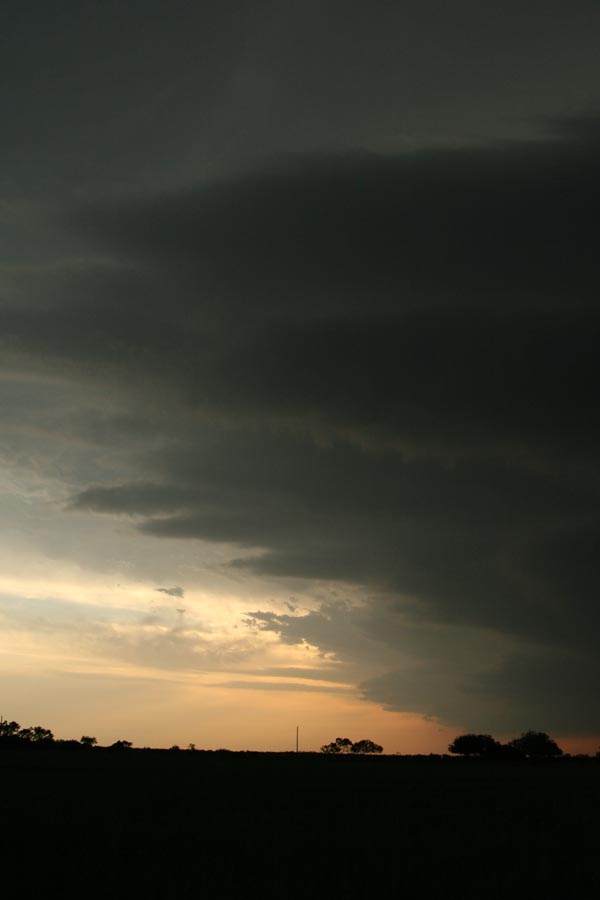 Another nicely contrasted photo...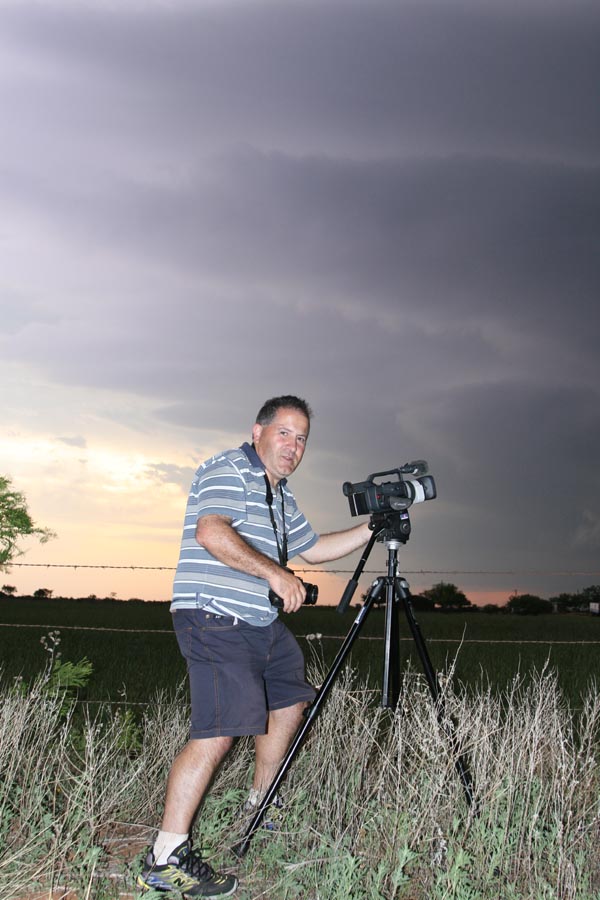 Jimmy's forecast was spot on today.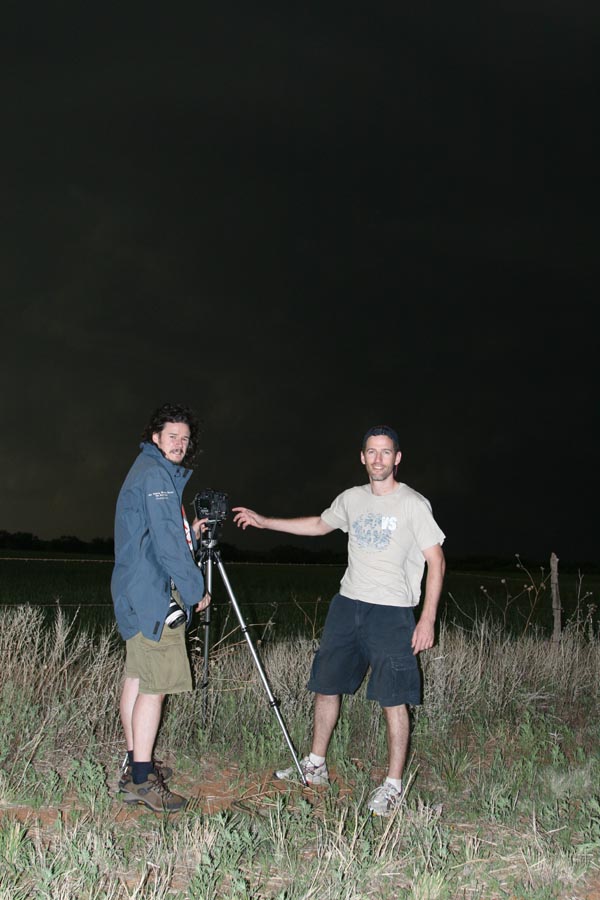 Nick and Brad doing their thing..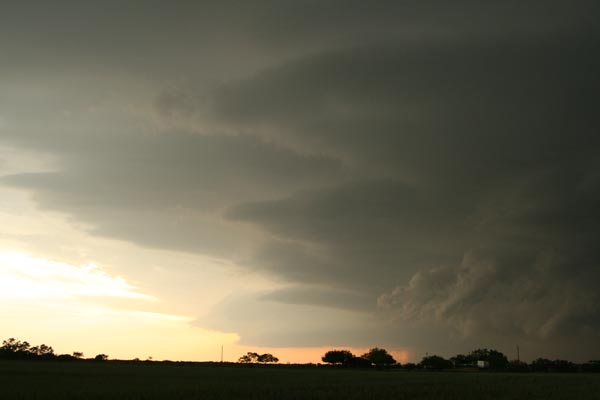 Sun is setting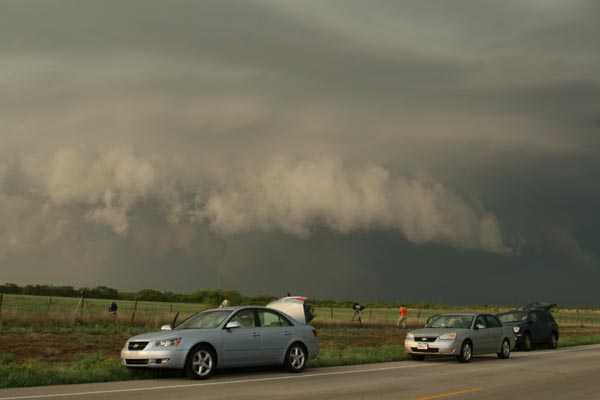 Shelf cloud forming and heading our way.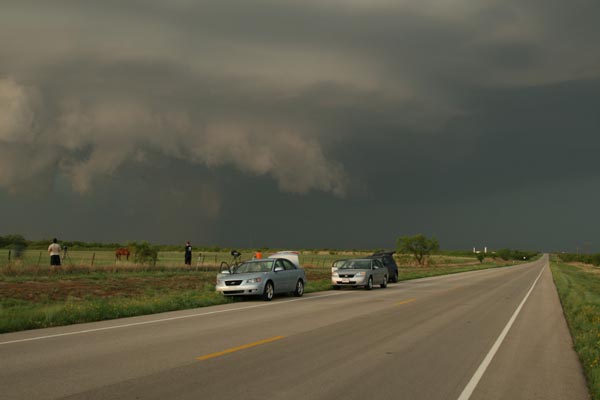 Need to reposition.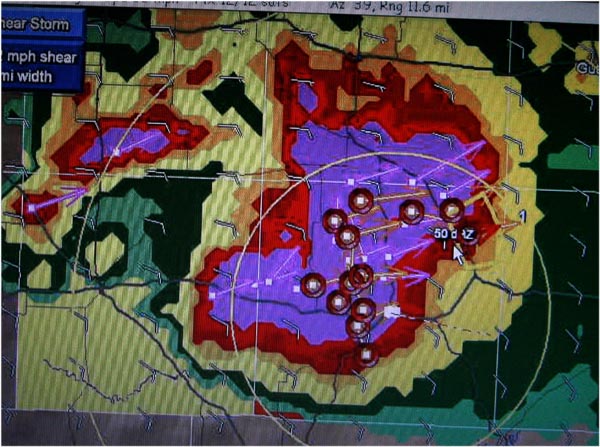 Storm is growing. We are the little white dot driving away from the cell.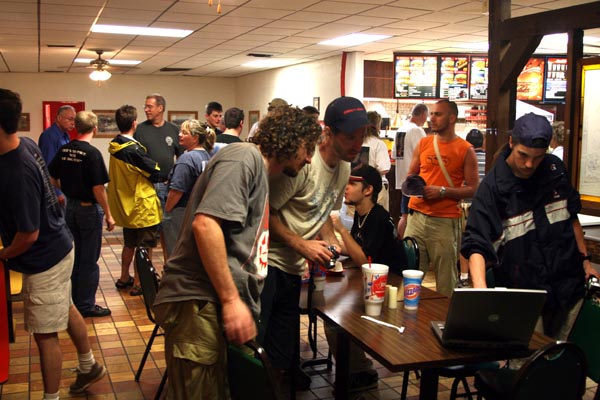 The small burger place in the middle of nowhere gets bombarded with storm chasers.
The poor girl behind the counter, didn't know what to do.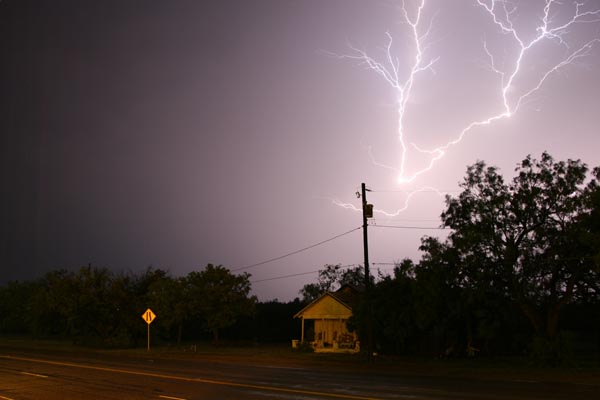 Pictures from our hotel in Hamlin, TX.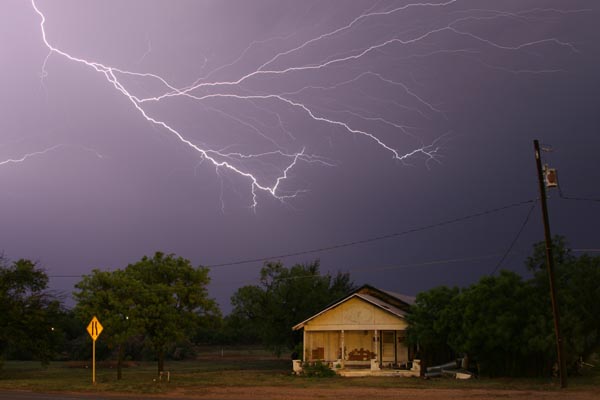 More lightning..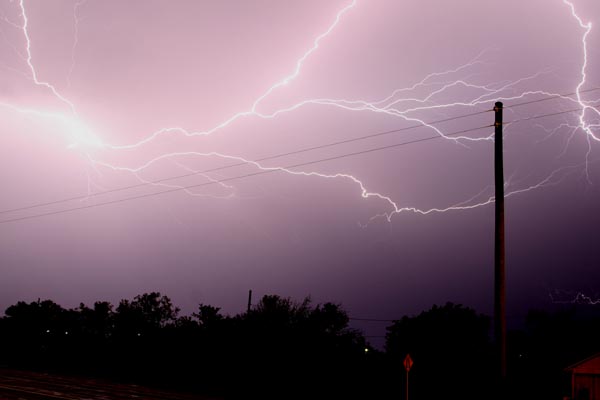 What a day...