USA Storm Chasing Expedition - 02 May, 2006
\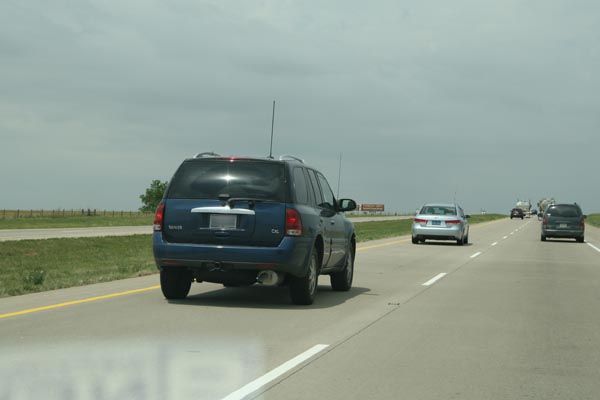 On the road.. joined by our other team mates.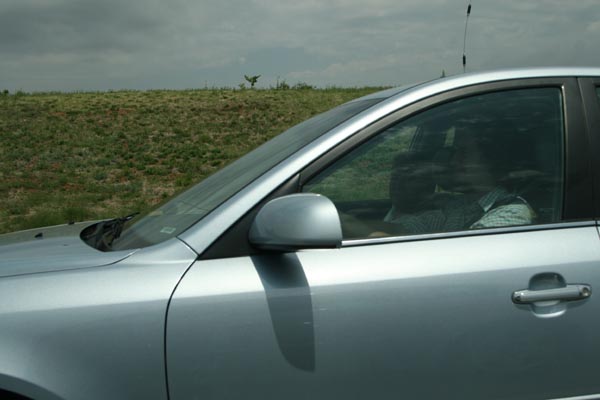 Nick driving.... Jimmy Laughing...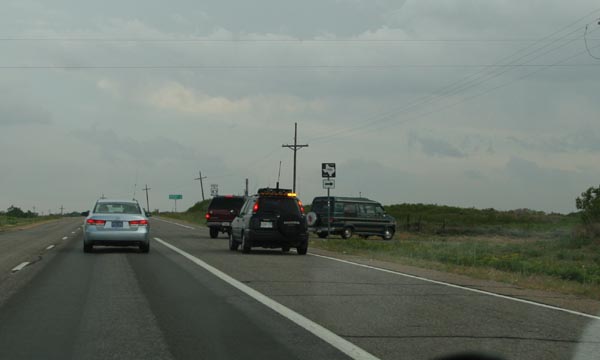 There goes the Cloud 9 Tour.... I wonder what they know what we don't...?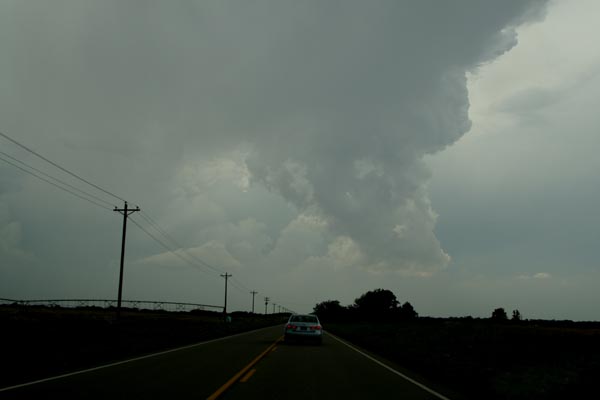 A classic supercell.... The chase is on...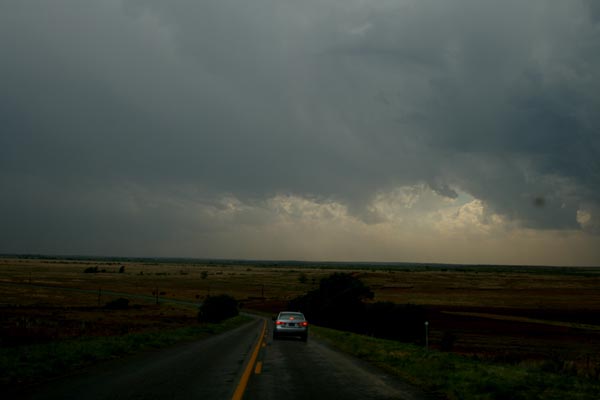 The chase is still going.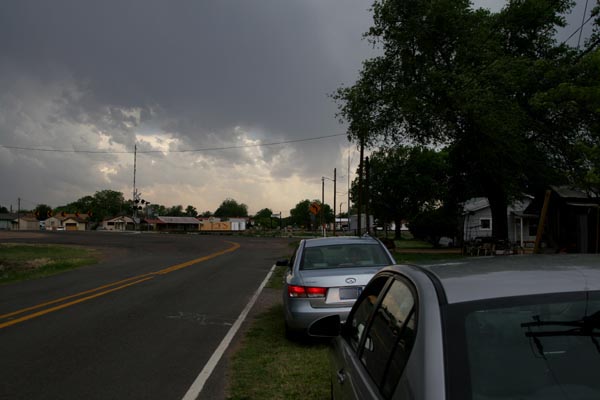 We stopped for a few seconds to verify our position.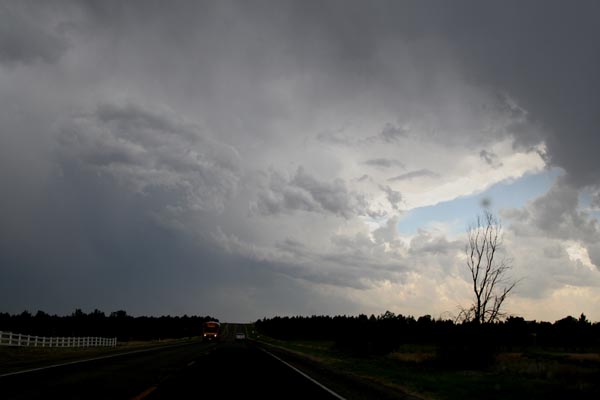 The supercell building in power.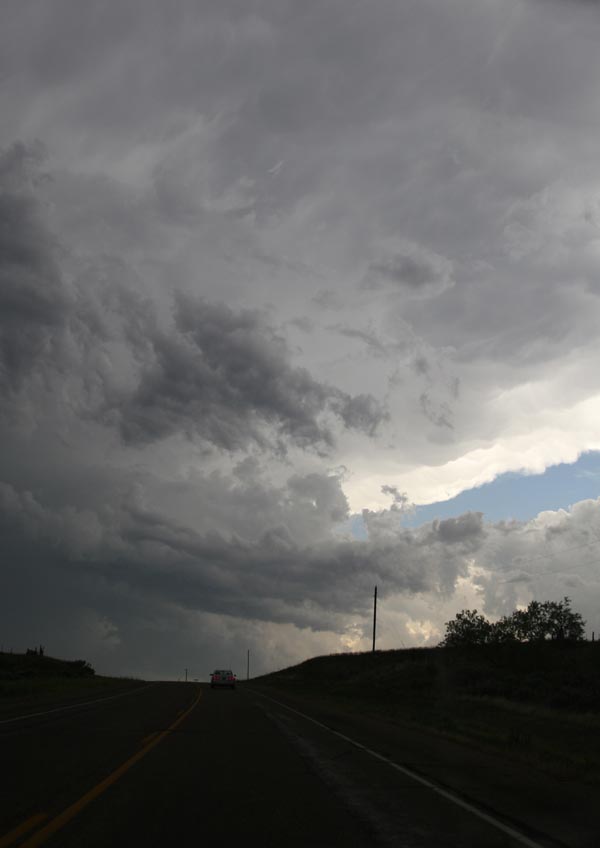 Supercell is looking quite daunting.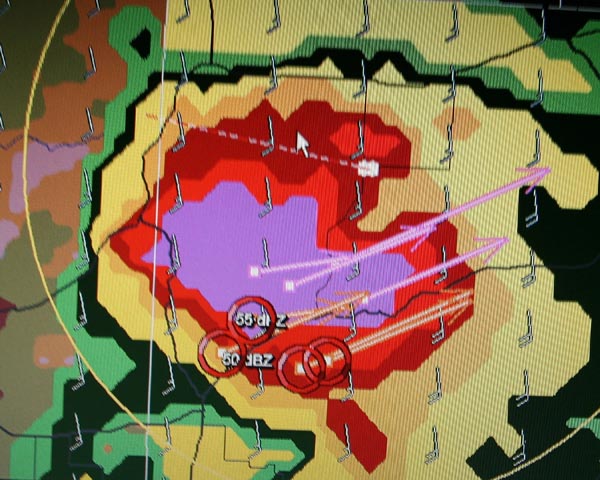 The red circle are warnings of rotation.. (The beginnings, or an active tornado.)
The White object in the center is our car.
The Yellow ring is the 20 mile marker...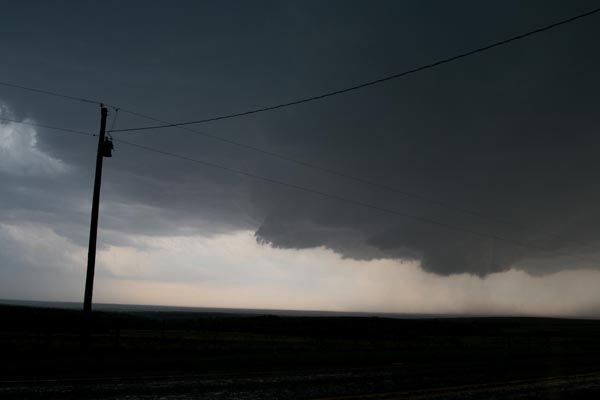 The supercell about to produce a tornado.
Evasive action had to be taken. Hail over 5cm was soon to arrive.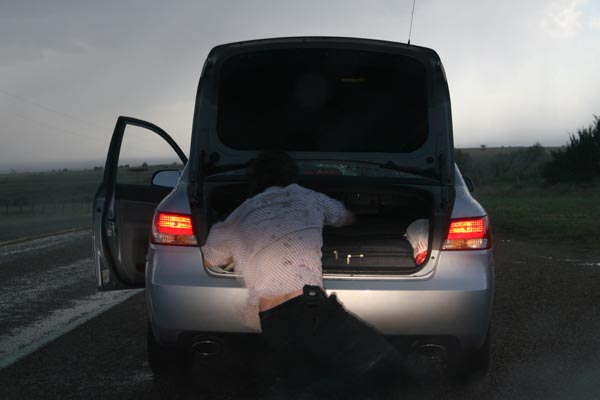 Nick Moir getting some items from the boot.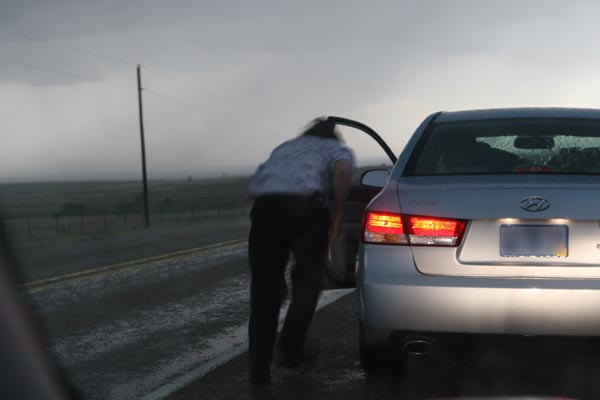 Running for his life.. Hail falling, lightning strikes nearby every 30 or so seconds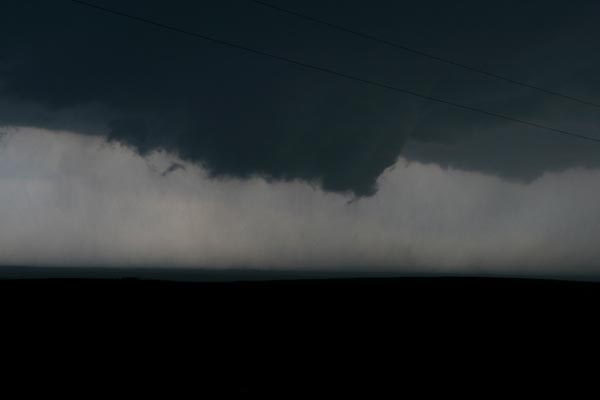 Almost there...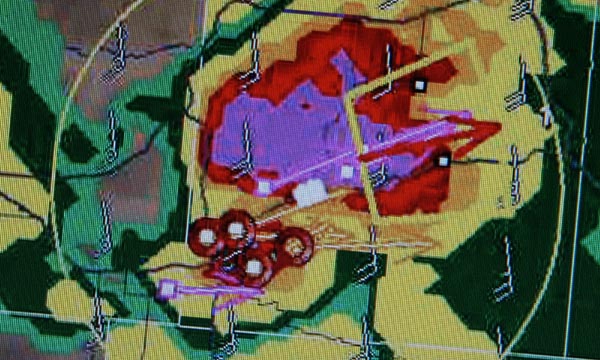 Now we are close... Hail front arriving...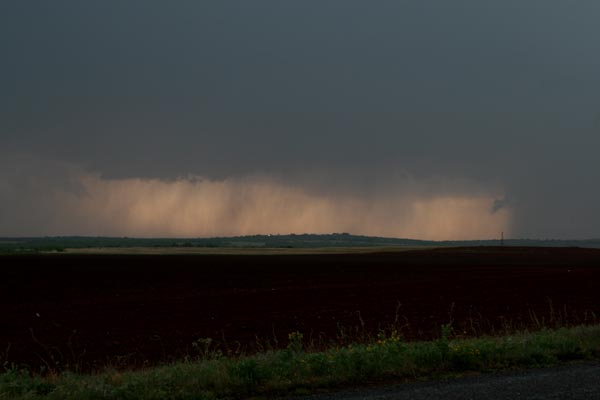 An opening in the storm.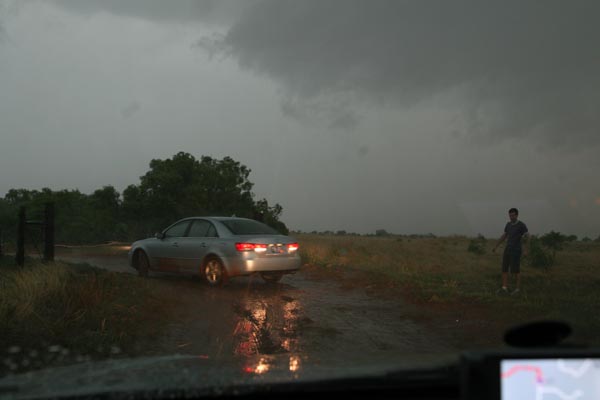 Trapped down a dead end...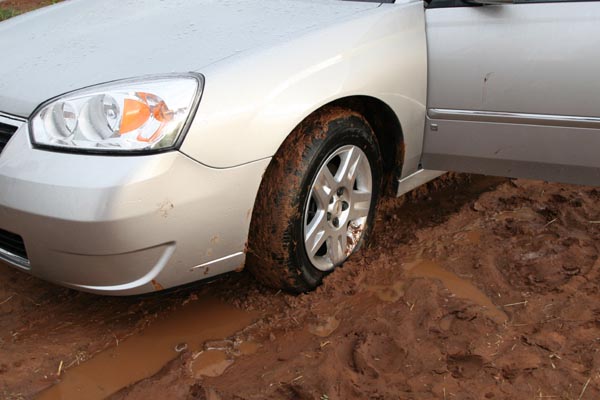 Bogged, my car unable to get free.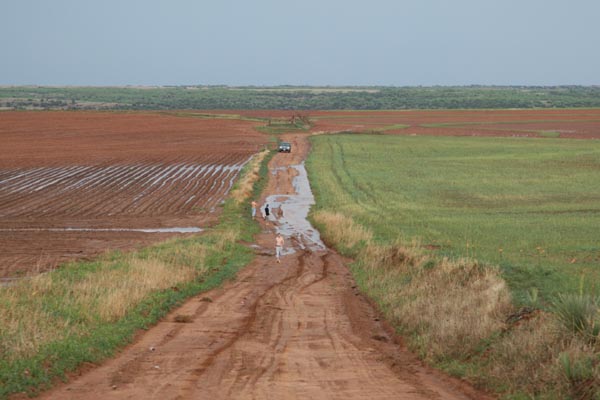 Waiting for the water to dry up before attempting to cross..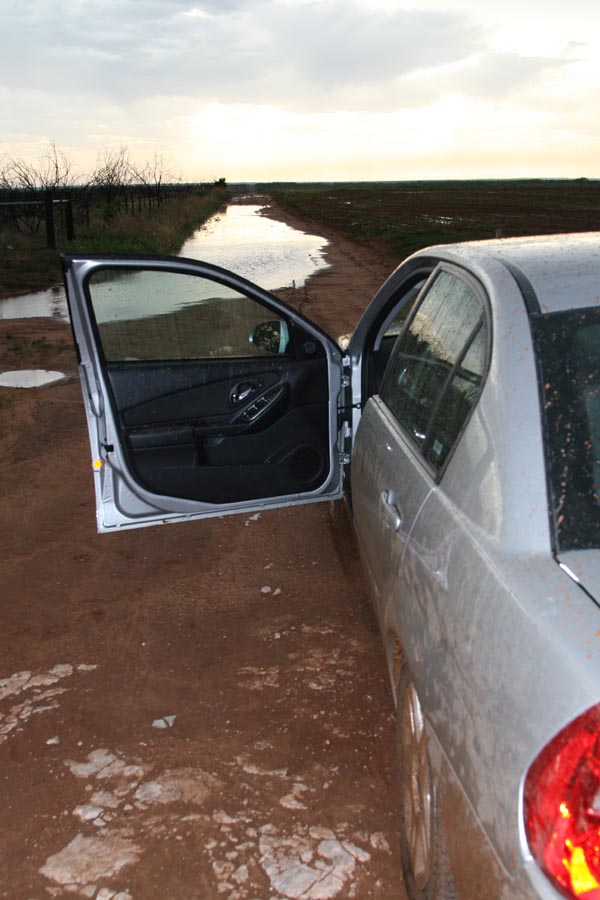 Oh no.... Not more water....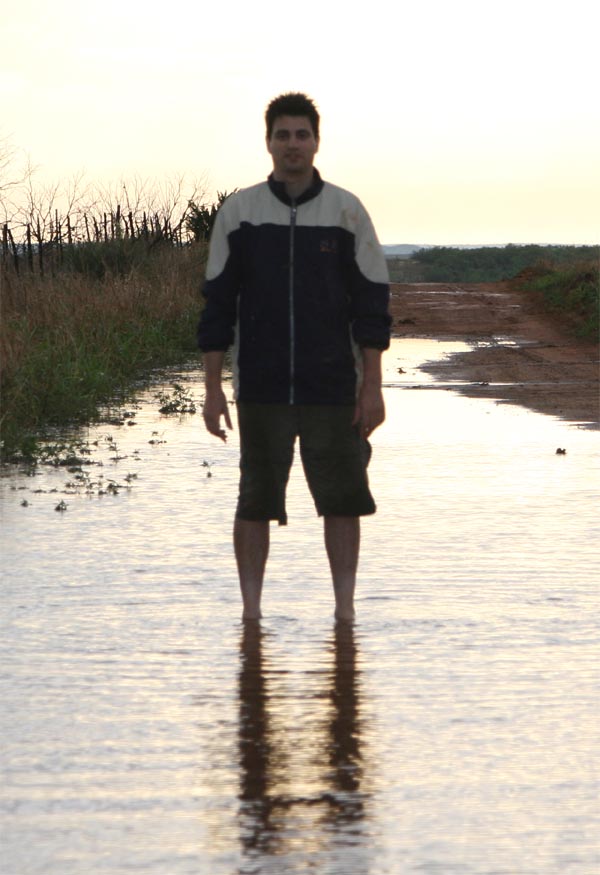 Not happy....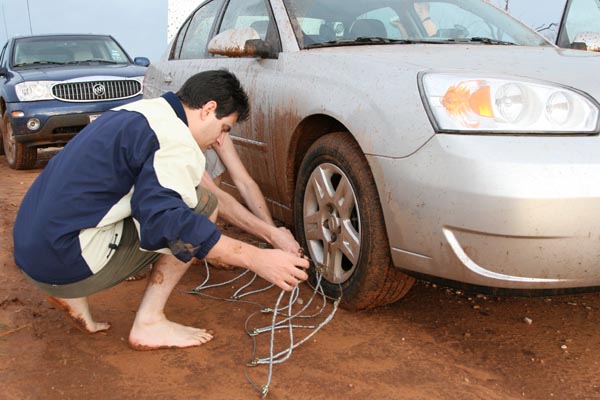 Chaining up for the wet ride... Too muddy to get on.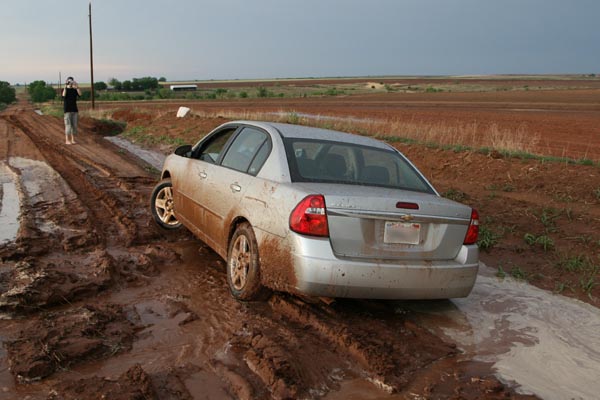 Car lost control, and veered into a ditch...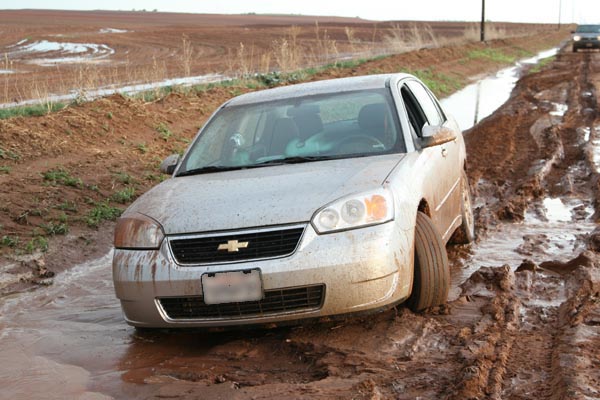 Oh no... This is why you do NOT go down a dirt road.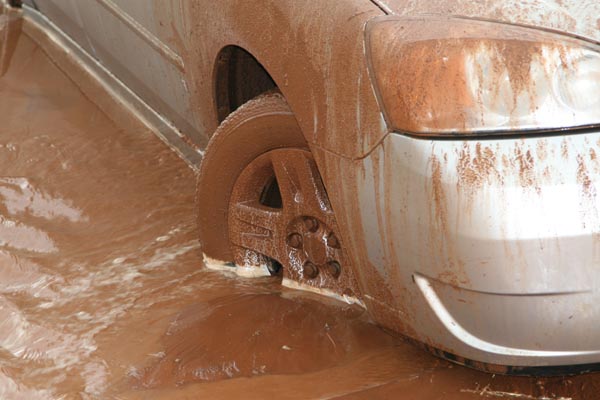 Check out the consistency of the mud...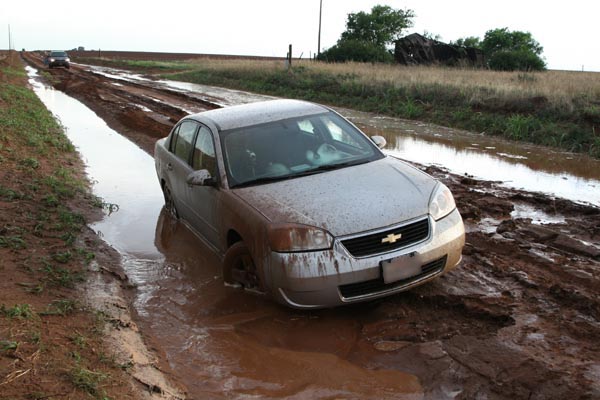 Help soon to arrive... Still took a hour to get free...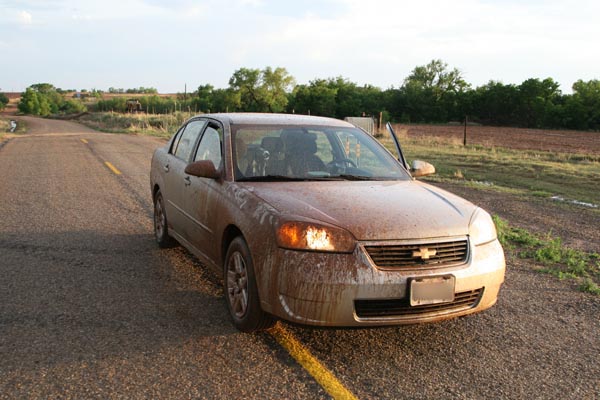 Lessen learnt.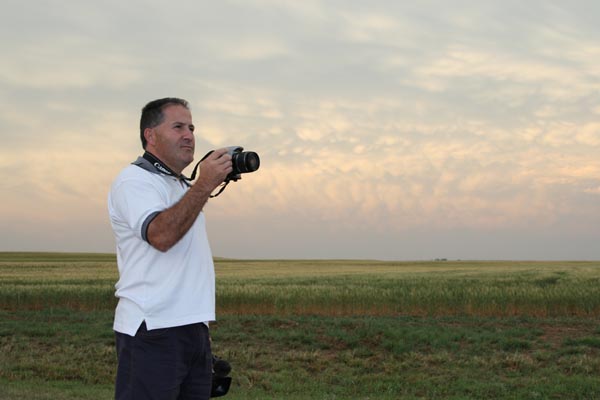 Jimmy Deguara with Mammatus clouds in the background.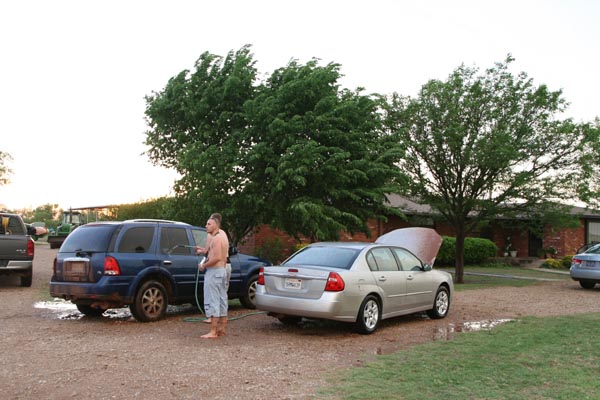 Hosing off the cars, with the help of a wonderful Texas Family... (Thanks Everyone)....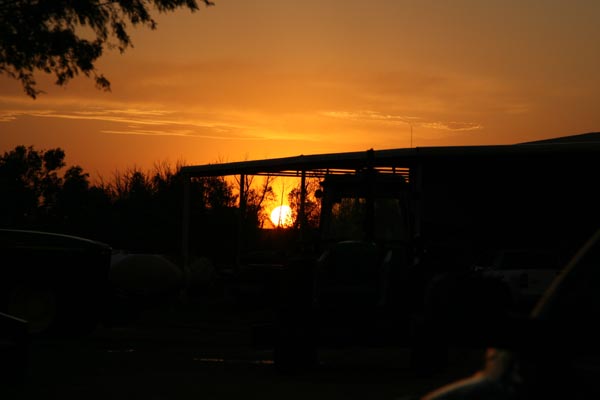 What a day....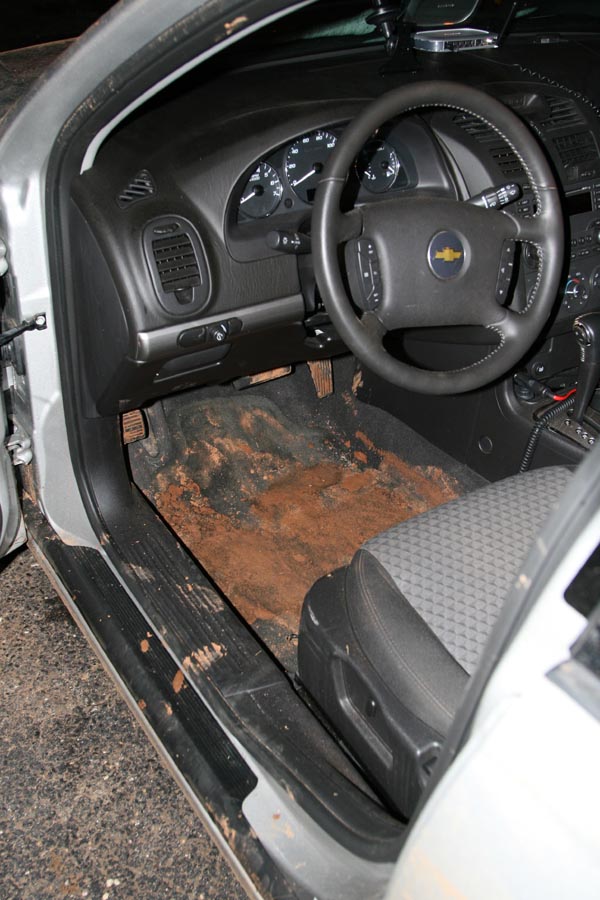 Cleanup time...